Full Story - Rev. Mother Esther Abimbola Ajayi donate 10m for BABA SUWE medical treatment.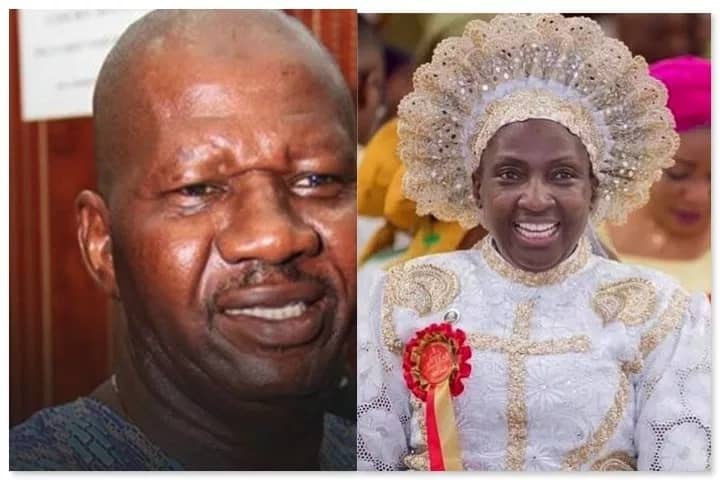 Rev. Mother Esther Abimbola Ajayi Donate 10m for BABA SUWE medical treatment. 
      Reverend Mother Esther Ajayi has donated the sum of N10 million for the medical treatment of Babatunde Omidina otherwise known as Baba Suwe
in the United States of America.
      This was confirmed by Nollywood actor, Yomi Fabiyi who has been leading an online campaign to raise funds for the sick actor's treatment.
.
    Yomi Fabiyi disclosed that Baba Suwe, the ailing Nollywood star got N10m from Rev. (Mrs.) Esther Ajayi, after Mayor Gbenga Adewusi visited Rev. Esther Abimbola Ajayi.  The cash transfer has already been made.
 
   We also got this from GBENGA Adewusi statement on instagram
TEN MILLION NAIRA RAIN FOR BABA SUWE. SPECIAL THANKS  MOTHER ESTHER ABIMBOLA AJAYI (IYA ADURA WORLDWIDE) ELEYINJU AANU. We Appreciates your generous donation of TEN MILLION NAIRA (N10,000,000) for BABA SUWE. Oke oke le o maa lo.
You're the Best. I remain loyal ma 
BAYOWA GBENGA ADEWUSI ABIODUN ENILARI PASEDA & YOMI FABIYI  @realyomifabiyi 
DebitAlert!
Account No:
00*****279
Transaction Location:
WEB SERVICES POSTING 2
Transaction Description:
UIP IFO BABS OMIDINA COMEDY/NIP/UIP TRF B/O BIMTEX IF
Transaction Amount:
NGN 10,000,000.00
Transaction Date & Time:
FEB 25 2019 at 09:24.
Leave Comments