Fere Jesu Features Ty Breath To Release "The Throne" on March 13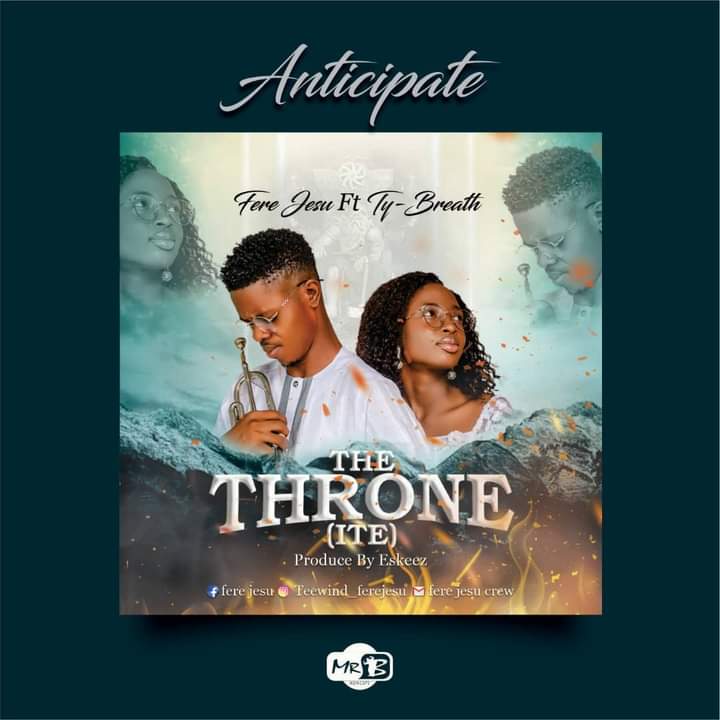 Adekale Babatunde Emmanuel popularly known as FERE JESU, a firebrand gospel minister in the C&S church is set to release a raw sound from God. The single titled "The Throne" will be released on March 13 and the thriller on March 1. This was made known at the press briefing held Saturday, 20th February 2021 at the C&S Movement Church, Itire 2, Yaba Lagos. The Throne is a spirit-filled and spirit-lifting sound that will bless souls across the globe, just as it will also foster more intimacy and fellowship with God.
Fere Jesus while addressing the press said, The Throne is a sound which was given to Fere Jesu after his graduation at The vessel's academy 2.0 with Pastor Adewole Adesanya (Mr. Wols) which was mainly for Gospel Ministers in the year 2019. It was then structured by Fere Jesu's Pianist, Adedire David. "Few weeks after receiving the sound, Fere Jesu was instructed by God to Feature Ty~Breath in the production process. After the given instruction, the recording process started in late 2020 which was produced by Eskeez. It took several weeks of interceding before receiving the title of the sound, The Throne(Ite)."
The Single features Osituga Temitayo, popularly known as Ty Breath, a saxophonist and final year student of the Department of Nursing Science at the Lagos State University, Ty breath speaking the press said everything about the song is spontaneous and not preplanned. It is a song fully inspired by God. "Personally, I am very bad with speaking Yoruba but hearing my lines in song. I knew the HolySpirit really took control, She emphasized.
The duo of Fere Jesu and Ty Breath has been engaged in several projects before the Throne 'Ninu irin Ajo mi' (My Journey) and 'Won to bebe fota re' (Ye that pleaded for thy enemy). They both also performed at the 2019 edition of Seraph Mega Praise Concert which held at Seraphim Land, Maba.
As we anticipate the great sound from God, we implore everyone to give great support to our gospel ministers.
Leave Comments