ETERNAL YOUTH FELLOWSHIP(HOTONU) ELECTS NEW EXECUTIVES.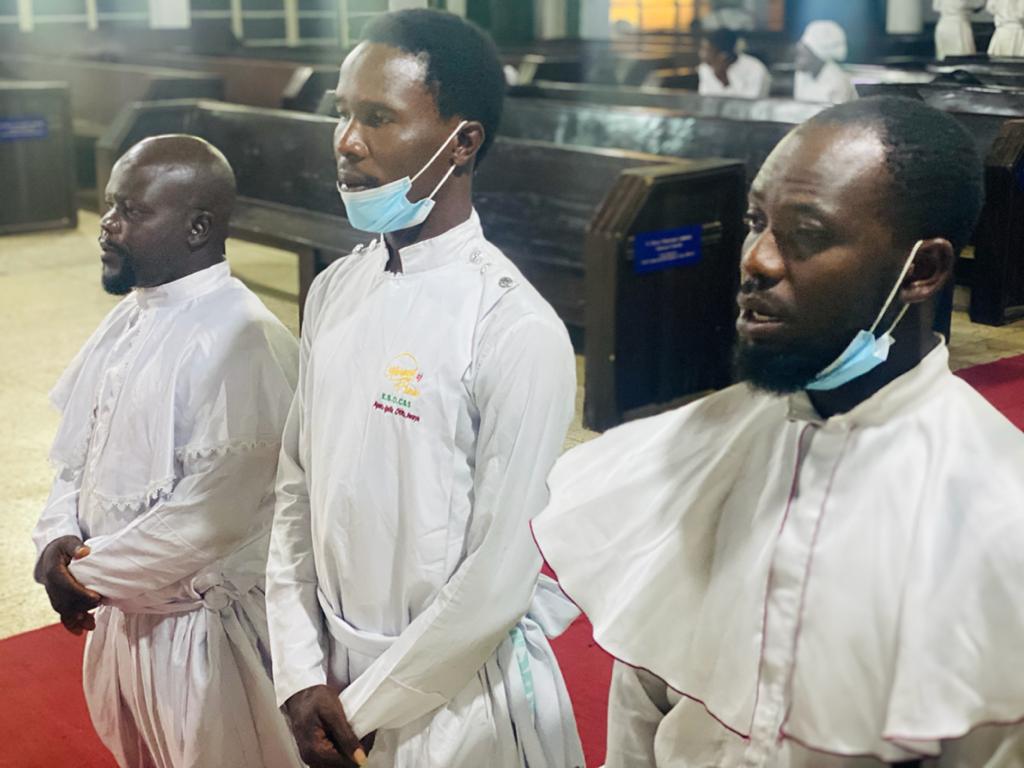 The Eternal Youth Fellowship(Hotonu) of the Eternal Sacred Order of the Cherubim and Seraphim Church(Hotonu Mother Church) held its 16th Annual General Conference on 21st to  22nd May 2021 at the church general headquarters, 3/5, Orimolade street, Agodo Egbe, Lagos. The conference host all delegates and observers of the fellowship within and outside the country. It also doubles to be an election year of the new executives to steer the affairs of the fellowship for the next two years.
This year's conference theme "SUPERNATURAL SHIFT" experienced a great moment with Pastor Segun Michael who gave expository teaching on the theme and gave members of the conference an avenue for questions and answers. It was really a defining moment with the great man of God.
The election was conducted by the assistant secretary of the Hotonu conference board Special. Ap.Oludare Aina and supported by Bro. Muyiwa Odedina, Chairman, C&S UnificationYouth, Lagos State and Bro.James Kusa. The election proper started at exactly 9:20 pm on Saturday 22nd May 2021.  88 members were accredited for the election, and the guidelines of the election were read by Most. Snr. Ap.Oludare Aina. The election was based on nomination by the delegates and At the end of the election,  The below list emerges the new executives of the fellowship.
Bro.  Femi Adesanya  - President 
Bro.  Alex Goungo - Vice President 
Bro.  Olumide Ajayi - General Secretary
Bro. Ezekiel  Ajose - 1st Assistant Secretary
Bro.  Amos Samuel - 2nd Assistant Secretary
Sis. Mary  Koledoye - 3rd Assistant Secretary
Sis Biola Fatoke - Treasurer 
Bro. Femi  Wusu - Financial Secretary
Bro. Israel Aina - 1st Fin Secretary
Bro. Opeyemi Babalola - 2nd Financial Sec
Bro. Femi Kuku - P. R. O
Sis.  Tola Ogunsami - P. R. O 2
SIS. Tola  Oloyede - Welfare officer.
The event ended with a congregational prayer and a word of admonition by Bro Muyiwa Odedina, Chairman C&S Youth Lagos State Chapter.
Leave Comments