ETERNAL YOUTH FELLOWSHIP (MOUNT ZION) APPOINTS NEW EXECUTIVES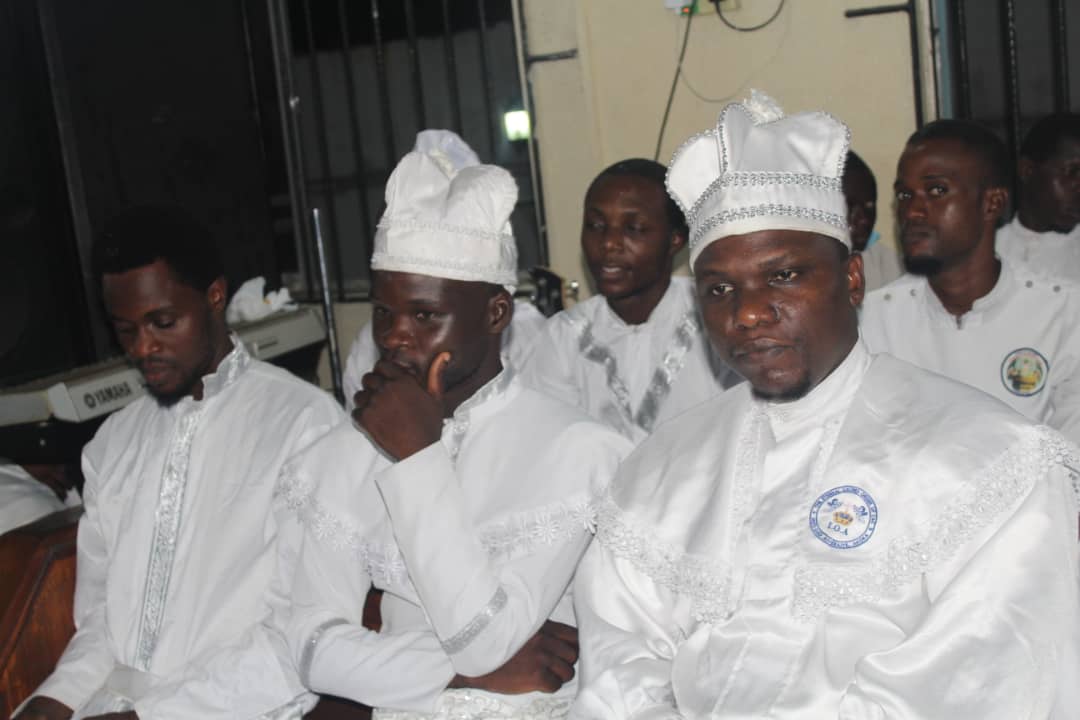 There has been an exchange of leadership baton at the just-concluded conference of the Eternal Youth Fellowship Mount Zion on May 28, 2021. The fellowship, which is one of the wings of  Eternal Sacred Order of the Cherubim and Seraphim Church, Mount Zion, held the 16th edition of this annual national conference at T. E. S. O OKE IBUKUN (BRANCO) Ebute-Elefun, Lagos. 
The 2016/17 tenure led by  Bro. Oloruntoba Abiodun (JP) handed over the mantle of leadership to a new set of executives who will steer the affairs of the fellowship for the next three years. During the conference themed "GREAT IS THY FAITHFULNESS", the Chairman of the youth fellowship governing board,  Superintendent General Apostle  E. K Ogun (JP) and some other members of the board announced the newly appointed executives. 
The conference ended with a congregational prayer and a word of admonition by Superintendent General Apostle V. Adewusi Jp, the host church's Elder-In-Charge.
Below are the newly appointed executives:
President  - Bro.  Adeyinka Adewusi 
Vice  President 1- Bro. Tobi  Makinde  
Vice  President 2 - Bro.  Idowu Odufowokan 
Secretary - Ayomide Taylor Arowobusoye 
Asst. Secretary - Bro. Anu  Osofisan 
Treasurer - Sis. Shade Odebudo 
P. R. O 1 - Sis. Opeyemi Adedeji 
Asst. Public Relations Officer -  Bro. Jinadu Tomisin 
Welfare Officer - Bro Olufemi Iyanuade 
Asst. Welfare Officer - Sister  Mary  Enikanoselu  
Prayer coordinator - Bro.  Rufus  Oloruntoba 
Choir  Coordinator - Bro. 
John Goungo 
Assistant Choir Coordinator  - Bro.  Femi  Ogundein
Leave Comments