ETERNAL YOUTH FELLOWSHIP INDUCTS NEW EXECUTIVES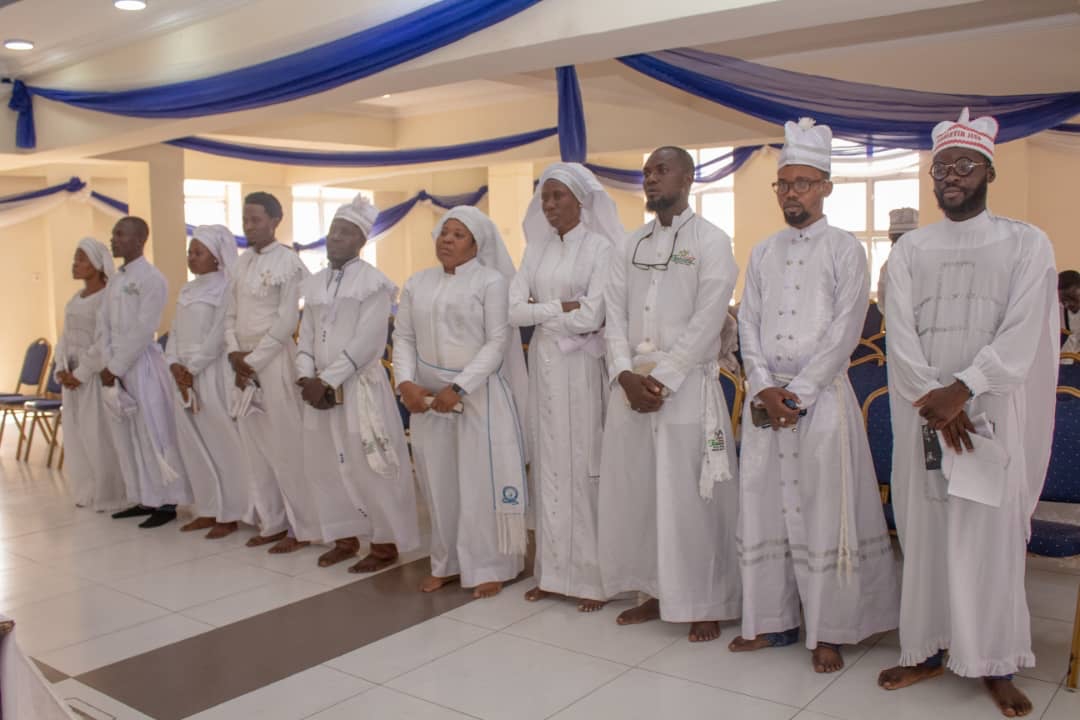 The Eternal Youth Fellowship of the Eternal Sacred Order of Cherubim and Seraphim Church has inducted new executives to steer the affairs of the fellowship for the next three years. The induction of the new executives was held on the 17th of December 2022 at The International Headquarters Orimolade Holyland, Ojokoro.
The induction was conducted by The conference board of the church, ably represented by Snr. Superintendent Apostle M.B.A. Ottun and some elders, Superintendent Apostle Abiodun Shadare, Snr. Superintendent Apostle Isaac Oluwole Adewusi.
After the induction proper, Bro. Olamilekan Bello preached on the theme, SOAR (Isaiah 58:14 KJV): Then shalt thou delight thyself in the LORD, and I will cause thee to ride upon the high places of the earth and feed thee with the heritage of Jacob thy father: for the mouth of the LORD hath spoken it. He emphasized the general acronym S- Strength, O- Opportunity, A- Aspiration, and R-Results. He advised all newly inducted executives to use this as a watchword for the new beginning.
In attendance were Special Apostolic Mother Bomi Aina, Apostolic Mother Jumoke Adewusi, and Moreso, some of the youth fellowship representatives were also present to witness the event. Bro. Olamilekan Bello, Bro. Adesanya Oluwafemi, Sis. Ayomide Arowobusoye Taylor, Bro. Oluwatobi Makinde, Bro. Olalekan Afolabi, Bro. Samuel Onabanjo among others.
Below are the names of the newly inducted officers:
1. Bro. Adeyinka Adewusi - PRESIDENT
2. Bro Patrick Goungo -VICE PRESIDENT
3. Bro Olumide Ajayi - SECRETARY
4. Bro. Anuoluwapo Osofisan - ASSISTANT SECRETARY 1
5. Sis Olawunmi Shoyemi - ASSISTANT SECRETARY 2
6. Sis Biola Fatoke - TREASURER
7. Bro. Iyanuoluwa Olufemi - FINANCIAL SECRETARY
8. Bro Israel Aina - ASSISTANT FINANCIAL SECRETARY
9. Sis. Opeyemi Adedeji - P.R.O 1
10. Bro David Akanni - P.R.O 2
11. Sis. Anuoluwapo Enikanoselu - WELFARE OFFICER
Leave Comments