ETERNAL YOUTH FELLOWSHIP ELECT NEW EXECUTIVES.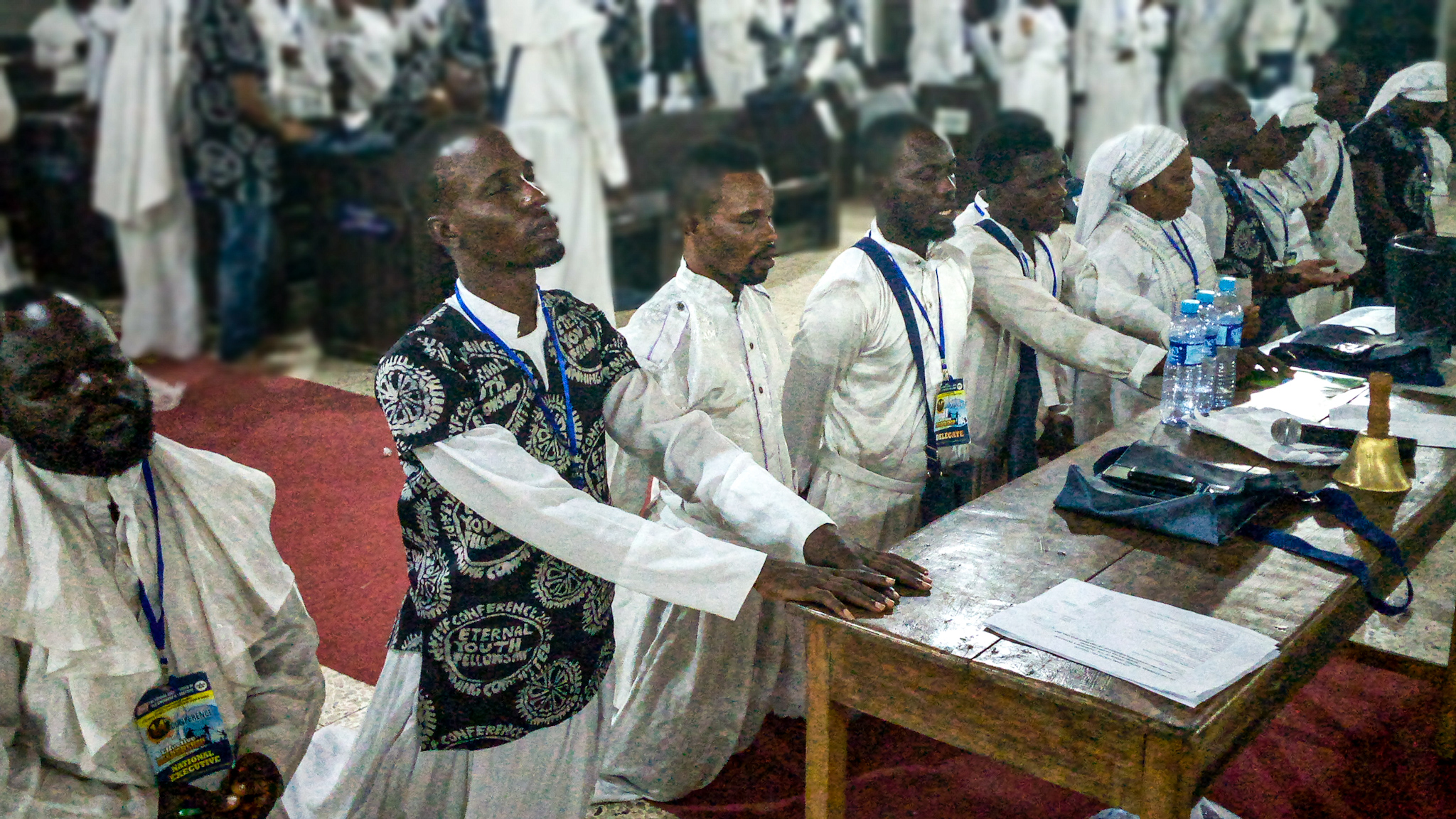 The Eternal Youth Fellowship of the Eternal Sacred Order of the Cherubim and Seraphim Church(Hotonu Mother Churches) held her 14th Annual General Conference and the election of the new executives to steer the affairs of the fellowship.
The election proper started at exactly 10:29pm on Saturday 18th May, 2019 in which the assistant secretary to the Hodonu conference board Most.Snr.Ap.Oludare Aina  announced the positions available for the election and explained the guidelines of election. The election was based on nomination by the delegates and was coordinated by Bro Muyiwa Odedina, the Chairman C&S Unification Youth Fellowship,Lagos Chapter. Other elder stakeholders who witnessed the event are Bro Oloruntoba Abiodun - President,Eternal Youth League,Bro Lawrence Oluyori - Former Treasurer of Eternal Youth Fellowship, Snr.Supt Apost. Pro. Ajose.
The names of the new executives to direct affairs of the fellowship for the next two(2) years are listed below:
 Bro Adesanya Femi - President 
Bro Alex Goungo -Vice President 
Bro Patrick Goungo - General Secretary
Bro Olumide Ajayi - 1st  Assistant GeneralSecretary 
Bro Ezekiel Ajose - 2nd Assistant General Secretary 
Bro Amos Samuel - 3rd Assistant General Secretary
Sis Abiola Fatoke - Treasurer 
Bro Femi Wusu - Financial Secretary 
Sis Mary Adebayo - Assistant Financial Secretary 1
Sis Sarah Agemo - Assistant Financial Secretary 2
Bro Femi Kuku - PRO 1
Sis Tolani Ogunsanmi - PRO 2
Sis Bukola Alonge - Welfare Officer
The event ended with a congregational prayer and a word of admonition by Most.Snr.Ap. Oludare Aina.
Leave Comments