#ENDSARS: C&S Youth Fellowship Holds National Prayer Chain Today, Oct 18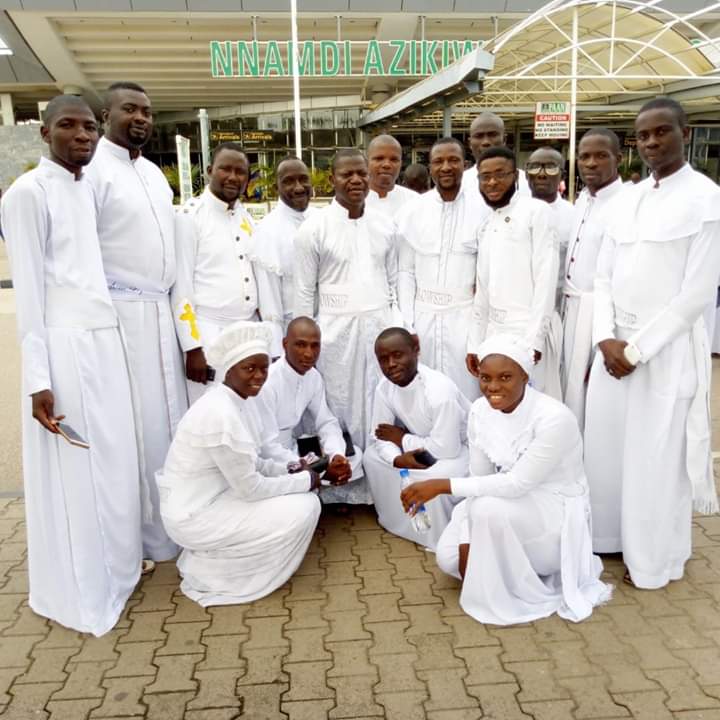 The Youth Fellowship of C&S Unification Church of Nigeria has announced plans to hold a prayer chain nationwide today, Sunday October 18, 2020.
The spiritual exercise scheduled to hold by 3pm is aimed at interceding for Nigeria following the ongoing call for reforms in the police by youths who are protesting in some parts of the country.
Bro (Dr) E. T Ayegbusi, the National Youth President of C&S Unification Church, having rose from an executive meeting held on Saturday praised Youths across the nation for lending their voice peacefully and collectively.
According to him, the prayer will be to also seek God's intervention on persisting Insecurity, unemployment and other irregularities in the Country.
While appreciating Seraph youths for identifying themselves with prayer walks and not with violence or derogatory events, he said this should be done without denominational affiliation or attachment.
He also appealed to Seraph youths to yield to the call by the leadership of the church pertaining to the use of prayer gown, adding that the call is in the best interest of the C&S church.
"Frankly speaking, youths are protesting for their rights under the fundamental human right, but not to make use of religious identity that may bring about bad omen and personal derogation on our Church.
"The situation of the nation requires joint prayers and spiritual engagements as body of Christ and and not with denominational colouration.
"We shouldn't give people of questionable characters the avenue to carry out their acts under the guise of our well known and respected spiritual identity", he said.
The National Executive Council of the fellowship has, therefore, implored state chapters to work with members on how best to intercede at a time like this.
Leave Comments