#ENDSARS: C&S warns against using white garment to protest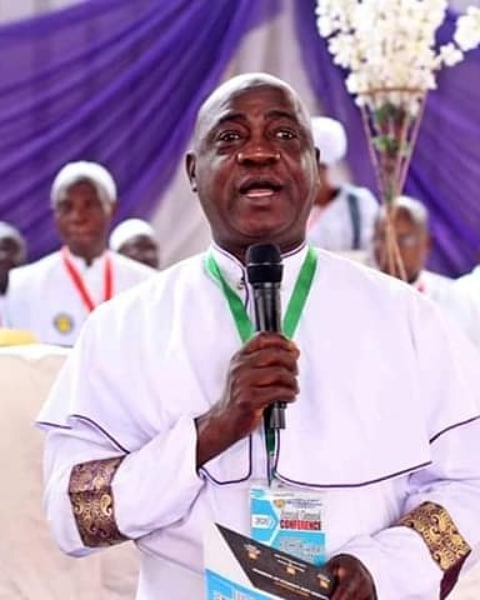 The Cherubim and Seraphim church has reacted to a planned prayer walk by some youths of the White garment churches, scheduled to hold at the Lagos State Secretariat on Wednesday.
The Chief PRO of the Church, Supt Apostle Muyiwa Adeyemi, on Tuesday said Nigerian youths have the right to embark on such exercise, but should desist from using their prayer gown.
According to him, the situation at hand does not require using a prayer gown as it is not a religiously induced agitation.
He added that the church never took any decision on the matter because it is not a religious matter.
He said, "My attention was drawn to the development on Monday, but the church is not aware of such move. Besides, the agitation here is not between the government and the church, but entire people.
"Every one has the right to protest, as well as engage in prayer walk, but it should be done in their private capacity and not involving the church or putting on white garment. Our white garment is meant to worship God and not for social events.
"The prayer walk held in Lagos on Sunday was non-denominational. It was an all Christian youths spiritual exercise, and was strategically planned to hold on a work free day."
He said we should all know by now that the battle has been won already, as the SARS unit of the police has been disbanded. He, however, urged the protesting youths to believe in what President Muhammadu Buhari has said on the matter. They should know that if only five people wear garments among thousands of protesters, the security agencies and the public will single out those few people in white garment".
This is as he noted that Lagos State Governor, Babajide Sanwo-olu, had on Monday advised the youths to shelve their protest for now.
Elder Adeyemi also added that other prayer walk exercise that have so far held and the ones proposed are not in the name of any denomination, and why should our own be different?
He therefore advised the youths to desist from what may bring the image of the white garment churches to disrepute.
Leave Comments