Elder Igbatayo emerge Baba Aladura of Faith in Christ Intl, as Elder Adams Doubles as Deputy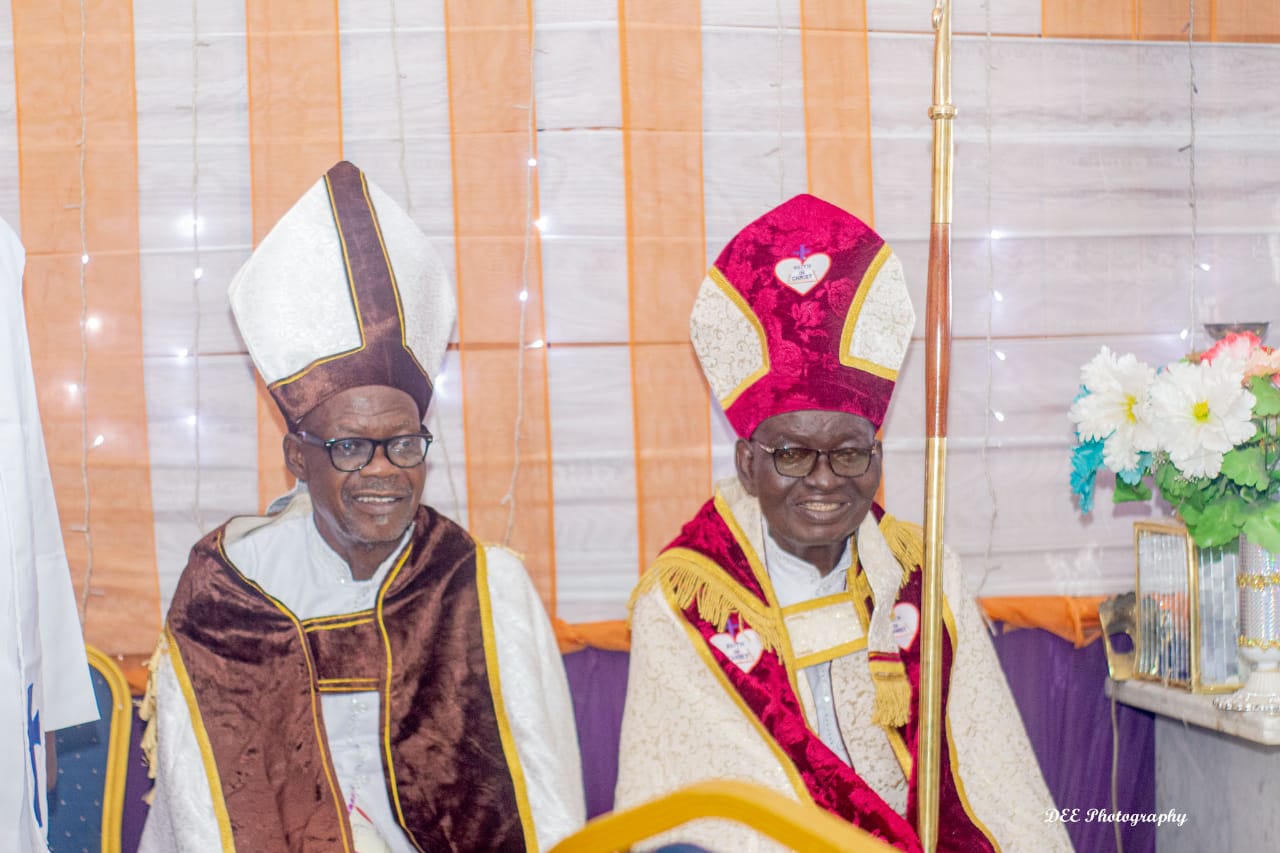 Sunday, 24th April 2022, marked a new dawn at the Faith in Christ C&S Intl church, Akesan, Lagos as the church ordained a new baba aladura and deputy baba aladura to oversee the affairs of the household of God.
General Supt.Ap. Robert Adebayo Igbatayo was ordained as the baba aladura and the spiritual head, while General Supt.Ap.Michael Adegoke Adams was ordained as the deputy.
The ordination and investitures of the spiritual heads were performed by the supreme head of the C&S Unification Church of Nigeria, His Most Eminence Solomon Adegboyega Alao, ably represented by His Grace Most Rev. S.A.O Adeoye who was accompanied by several heads of churches. 
The Lagos state chapter of the C&S Unification Church of Nigeria was the major anchor of the event led by the chairman, Special Apostle Segun Adio.
The new leadership became imperative after the demise of the founder and the general overseer of the church,  Capt.Dr.Pro. Kehinde Afolabi Kupoluyi.
Late Kupoluyi's 1st-year memorial service was also held on the same day.
Apostle Adio charged the new leadership to be vibrant and fervent in their dealings. Also, he noted that the church was well represented in the state when the late founder was alive and that shouldn't stop.
Speaking with our correspondent, the new leadership express their gratitude to God for granting them grace and appreciated everyone who was part of the epoch event.
"We would build on the foundation laid by the founder and propagate the gospel of Christ all over the world".
Other leaders of the church also ordained as Senior  Superintendent Apostle are Elder Kayode Farinto; Elder Jeremiah Akiode, and Elder Michael Akinrolabu.
Leave Comments