DON'T CALL IT MABA, CALL IT SERAPHIM LAND - Rev. Mother Esther Abimbola Ajayi.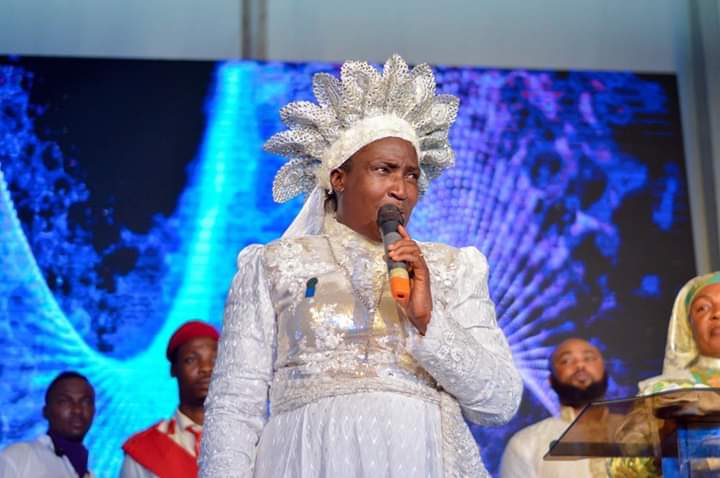 Rev. Mother Esther Abimbola Ajayi speaking at the just concluded Seraphim quarterly vigil, during her prayer ministration said to the congregation that the ground the event took place which is usually refered to as Maba should be called Seraphim Land. She said we should make the world so curious about us,  tell them you are going to Seraphim Land. 
Mama glorified the name of the Lord on what is happening on the seraphim land and said to the congregation, that are they seeing the miraculous things happening In the  C&S church?! She said if you are age 60 and above witnessing this, you really have to thank your God. She expressed that the word of Saint Moses Orimolade according to the bible in the book of Acts of Apostle 5:38-39 that,  "For if this plan or this work is of men, it will come to nothing;  but if it is of God, you cannot overthrow it".
Iya Adura said the world haven't seen anything yet that Cherubim and Seraphim Church is on a great mission - Watchout!!! We are the community set on a hill that cannot be hidden, we are the salt of the world, we are back to take our place. She also elucidate that  white garment churches are suppose to be one of the richest in the world, otherwise it would have been given to Saint Moses Orimolade Tunolase or Pastor Samuel Oshoffa to be a black garment church, and that no matter how careful you might be, you cannot wear your garment three times,  you will always need money to make it clean.
We need to change our mentality about money. Our salvation is important but it must also hold and show the goodness and glory of the Lord. 
Leave Comments