Divine Experience Marks The Greatest Turning Point In Every Human Life Says Dr. O. Yomi Sholoye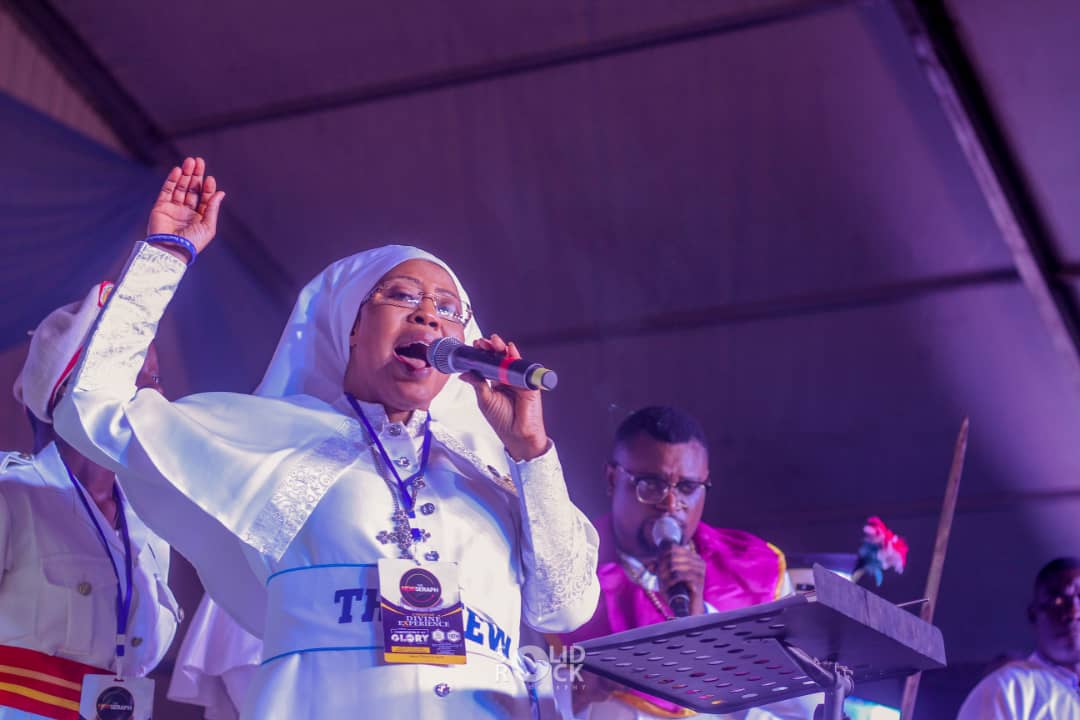 In her welcome address at the night of divine experience held at the New Seraph City , Dr. O.Yomi Sholoye acknowledged the presence of dignitaries and persons present at the event, 'All protocol duly observed: The army of salvation, Prophet and prophetess, Aaronites, Virtuous women, Choirs, Instrumentalist, Representative of the senior special assistant to the president of Liberia, President of regional affairs, Our friends from Ghana, Egypt, and many others which are too many to mention. Everybody here is a VIP tonight; we are all equal before the King of kings and the lord of lords, so everybody is important.
'Dear brethren in the Lord, Glory to God almighty for tonight, indeed God's mercy is sufficient. I want to specially welcome you to this gathering which is certainly going to be remarkable in your life. Trust me, your being here is not by accident at all, every man and woman who has the opportunity to be in this world, desires in their heart to experience 'Divine touch' in every facet of their lives. This is not peculiar to Christians alone, if you walk with God and you believe in him, this father is a friend to everyone' she said.
She further explained that, 'Some certain characters in the bible that we all want to be identified with, like Abraham, Isaac, Jacob, Joseph, Elijah, Elisha, Paul, the Apostles and our Lord Jesus Christ, if we study their life histories very well, we'll discover that none of them were born with a silver spoon, In other words, their lives were full of challenges. Joseph and Mary had to take Jesus to Egypt away from Herod who wanted to kill him; Abraham waited many years before he became a father; Isaac was driven away from the well he dug and waited on God many years before he had Jacob and Esau; Jacob ran away from his father's house when Esau wanted to kill him, he ran to his uncle Laban's house who used him for 20years; Joseph had a dream and from his innocent heart, told his brothers and father which led to his predicament for 17years; we all know the stories but at some point in their lives something happened and their lives changed and were not the same again. They continued to live in divine favour for the rest of their lives'.
Dr Sholoye charged everyone, 'I don't want you to miss out from the powerful ministrations tonight, I want everyone to anticipate. If you open your bible, in the book of Gen 32: 22-32, Jacob's life received a turn around after a divine experience with God'. She prophesied and prayed for everyone present, that all the issues, problems, challenges of their lives, business, home, finances, will surrender in the name of Jesus. 
In conclusion of her welcome address, she said 'I know you're wondering by now, why we are so particular about this divine experience, it's because it marks the greatest turning point in human life, therefore bringing forth the manifestation of God's glory in our lives. I implore everyone present here tonight that we should remain connected to Christ and God who is the source'.
Leave Comments