C&S Unification Youth Lagos State Chapter Elects New Officers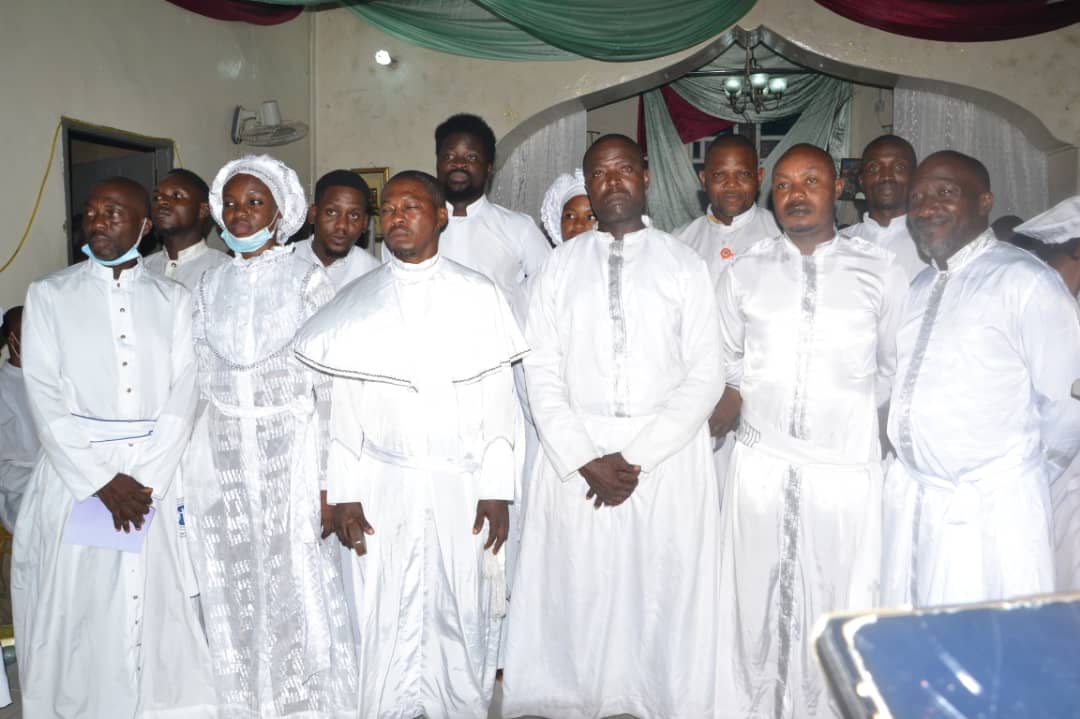 The Youth Fellowship, Cherubim and Seraphim Unification Church of Nigeria, Lagos state chapter, has finally elected a new steering committee to direct the affairs of the fellowship for the next three years. 
The election, earlier scheduled for March,  was conducted by the parent body under the Chairmanship of Snr.Supt. J.O Adagba JP on Thursday, May 13, 2021, at the chapter secretariat, C&S Church Oke Iye Society, Ebute-Metta. 
Adagba implored the new executives to be steadfast and upright in their new assignments. 
The election, preceded by the annual general meeting,  started with the accreditation of delegates of Constituent churches and local division.
The Secretary, Evangelist Rotimi Odugbesan stated that 106 members were accredited for the election, thus, liable to vote and be voted for. Odugbesan also read and explained the rules and regulations guiding the election.
At the end of the day, 
the former Chairman, Bro Muyiwa Odedina of the C&S Praying Band and Vice-chairman, Bro Moses Ajose of the C&S Society were re-elected while Bro. Olamilekan Bello of the Eternal Sacred Order of C&S emerged as the new Secretary of the fellowship.
Below is the list of the new executives:
Brother Muyiwa Odedina Jp - Chairman
 Brother Moses Ajose - Vice Chairman
 Brother Olamilekan Bello - Secretary
 Brother Oladimeji Adedoyin - Assistant Secretary I
 Sister Bukola Aleriwa - Assistant Secretary II
 Brother Ademiju Aromolaran - Treasurer
 Sister Osunkoya Pamilerin - Financial Secretary
 Brother Olasanmi Ajayi Assistance Financial Secretary
 Brother  Olabode Babatunde - Internal Auditor I
 Brother Babatunde Ajibade - Internal Auditor II
 Brother Bamgbala Adekola - Public Relation Officer
 Sister Ayoola Adediran -  Social Secretary
 Brother Micheal Adeniyi - Chief Welfare Officer
 Sister Onashade Adeleke - Welfare Officer I
Brother Samuel Omotayo - Welfare Officer I
Brother Adewale Gbadegeshin - Chief Whip
Barrister Tolu Taiwo - Legal Adviser
Brother Oluwasegun Adagba - Ex-Officio I
Brother Olabode Dairo Ex-Officio II
Leave Comments