C&S Unification to hold a two-day Leadership seminar/retreat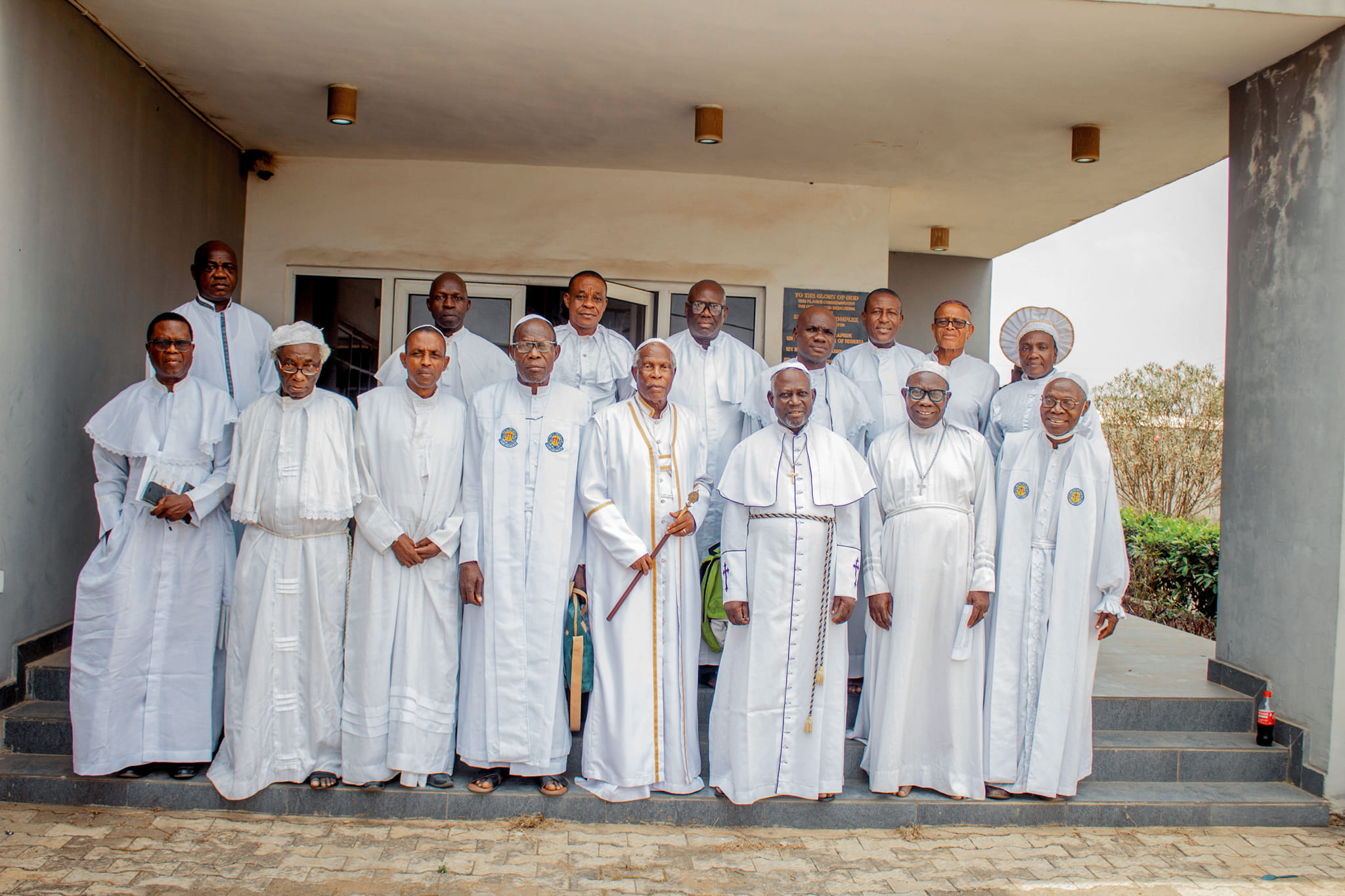 Cherubim & Seraphim Unification Church of Nigeria is organizing a two-day Leadership seminar/retreat aimed at enriching and enlightening members of the church. The theme of the seminar is weaved around the leadership, liturgy, financial, legal, administrative and ethics/codes of conduct among members of the church, with sub-topics to be handled by specific experts in those fields.
The seminar/retreat is scheduled to hold between Thursday, 16 – Friday, 17 February, 2023 at the Seraphim Land, Km 40, Lagos-Ibadan Expressway, Maba, Ogun State starting at 10:00a.m. each day.
In a press release issued by Baba Aladura Dr. Henry Adewale Odunayo, Chairman and Most Snr. Apostle (Dr.) Rotimi Odugbesan JP, Secretary of the planning committee of the programme respectively, the expected participants of the seminar/retreat were members of the Ecclesiastical Council of the Unification Church, all newly-elected Executive Officers and heads of Wings of the national Unification Church as well as Chairmen and Secretaries of state chapters, heads of federating constituent churches at the chapters level and heads of Wings and local divisions in those states.
The release indicated that Resource Persons were eminent Seraphs who had distinguished themselves in various human endeavours. They included Supt. Gen. Apostle Wale Taiwo SAN, who is billed to speak on the sub-topic 'Effective Legal Framework and Code of Conduct for Optimal Leadership Performance in the C&S Church', Special Apostle Akin Owolabi, Chaplain of the Chapel of Restoration who will deliver lecture on the topic 'Qualitative Leadership Skill in Church Administration: The Case for C&S Organisation in the 21st Century', and Special Apostle Wesley O. Kafidiya, who will speak on the topic 'The Need for Methodic Finance/Budgeting System in Church Management in C&S Organisation'.
Other lecturers included His Grace Baba Aladura Prophet Moses Oluwasegun Rufai who is billed to deliver a paper on 'Comparative Church Administration: C&S Church and other Denominations', and newly-elected Chairman of the National Executive Council of the C&S Unification Church of Nigeria, His Grace Baba Aladura Stephen A. O. Adeoye who is billed to discuss on a critical area as liturgy, doctrines and practices in the C&S organisation.
Organisers of the programme maintained that the event would be declared open by the Supreme Head of the C&S Unification Church of Nigeria, His Most Eminence Solomon Adegboyega Alao.
It is believed that participants would come from Niger, Abuja, Nasarawa, Lagos, Ogun, Ondo, Ekiti, Oyo, Osun, Abia, Rivers states chapters.Participants are billed to pay N20,000 each to be part of the event which is payable to First Bank, C&S Unification Church of Nigeria, acc. no. 2000600590.
Organisers say that participants are expected adorn moderate white garments for the event.
Follow us for more news and updates.
Click the link below to subscribe to our YouTube Channel
Leave Comments