C&S Unification Elects New National Executive Council Officers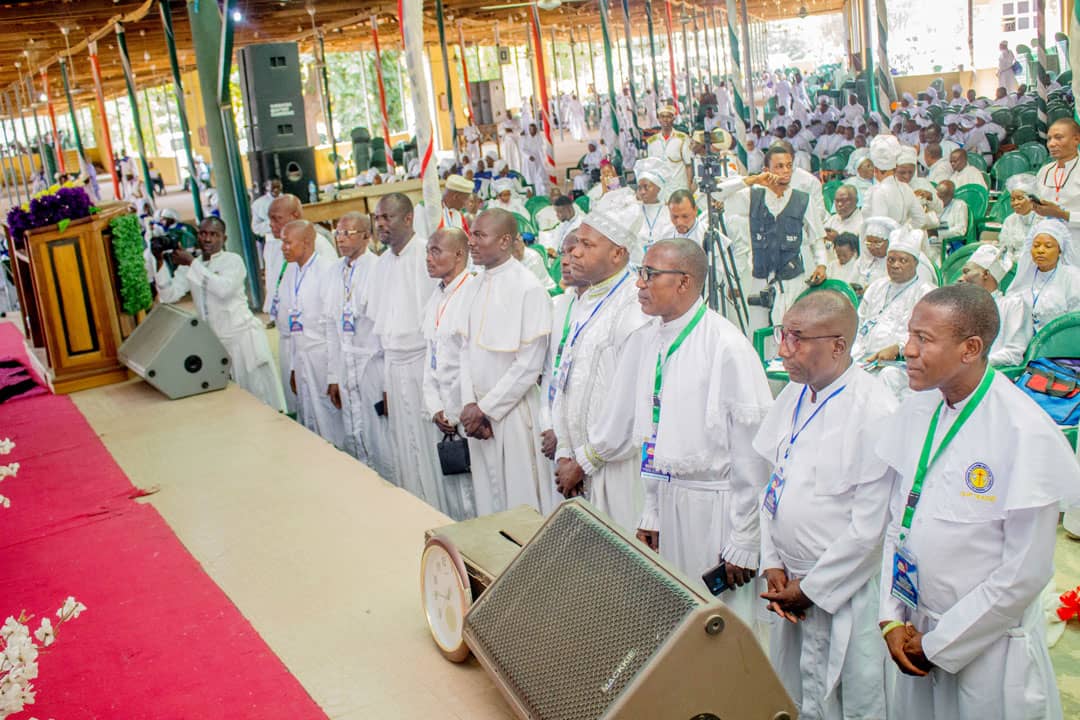 Cherubim and Seraphim Unification Church of Nigeria has elected new members of the National Executive Council of the church at the just concluded annual general conference held at Ogbomoso, Oyo state.
The new executives led by His Grace Most Rev. Dr. S. A. OAdeoye will pilot the affairs of the church for the next three years.
The supreme head of the church, His Most Eminence Prophet Dr. Solomon Adegboyega Alao presided over the election.
Below are the names of the newly elected officers;
His Grace, Most Rev (Dr) S.A.O. Adeoye (JP) - Chairman
Snr. Apostle Tayo Ajose - Secretary General
Sp. Ap. Sola Opadire - Dep. Sec. General
Ap. Bola Ajayi - asst. Sec. Gen. 1
Supt. Ap. Gen. Joseph Adebiyi ASG 2
Supt Gen Ap Dapo Taylor - Treasurer
Ap Oloyede Lawal - Financial Secretary
Snr Pro Ebenezer Popoola - Asst Fin Sec
Snr. Supt. Ap. Wale Taiwo - Chief Legal Adviser
Prophetess Adeola Adelaja - Legal Adviser 1
Snr Ap S.A Adesina
Ap J.O Obasanya - Auditor 1
Bro. Michael Showunmi - Auditor 2
Elder Apostle Adeeko - PRO 1
Prayerist Tayo Adeleke - PRO 2
Ap Timothy Lawal - Chief Welfare
Most Snr Sp Ap Dele - Asst Welfare 1
Most Snr Ap Samuel Igunshabi - Asst Welfare 2
Leave Comments