C&S Member Emerge Overall Best Graduating Student And Was Offered Automatic Employment By Ogun Gov.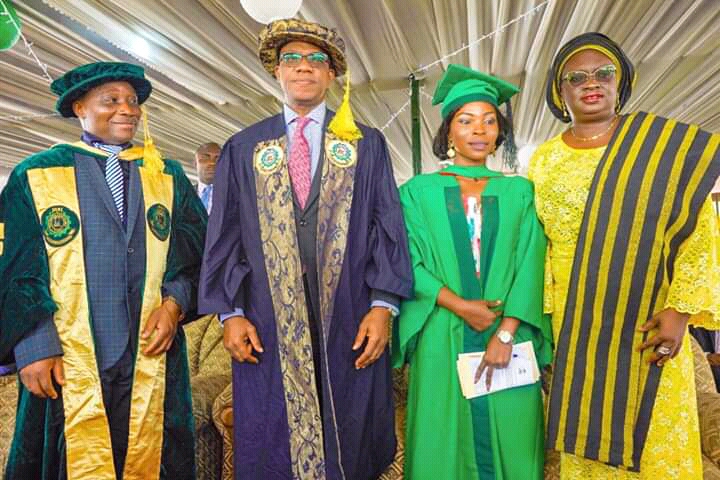 Esther Akintola Modupe a member of the Cherubim and Seraphim Church Unification, The Federal Polytechnic,Ilaro Campus Fellowship just emerged as the overall best graduating student at the school's 2019 convocation. She graduated with a cumulative average grade of 3.90 out of the maximum 4.0 and was offered automatic employment by the Ogun State Governor, Prince Dapo Abiodun on Wednesday. 
The governor announced the automatic employment while speaking at the 40th Founder's Day and 19th convocation ceremony of the institution, in Ilaro. Abiodun said the employment would take effect after the completion of the mandatory National Youth Service Corps (NYSC) scheme by Akintola.
He congratulated the graduating students, saying that the education they had acquired was not just for them to receive a certificate, but to get them prepared for the future. Abiodun also added that it would make them better individuals as well as complete and enlightened Nigerians who would be able to contribute to the development of the nation. He said that his administration would continue to give education the priority that it deserved and remain committed to providing qualitative education in the state at all levels.
Also two other members of the Cherubim and Seraphim Church Unification The Federal Polytechnic,Ilaro Campus Fellowship also graduated as the best of graduating students of their departments. Sis Alice Falae and Sis Dada Ayomide of Computer Science and Business Administration respectively.
Leave Comments