Covid-19: Baba Olori Tasks Seraphs On Face Mask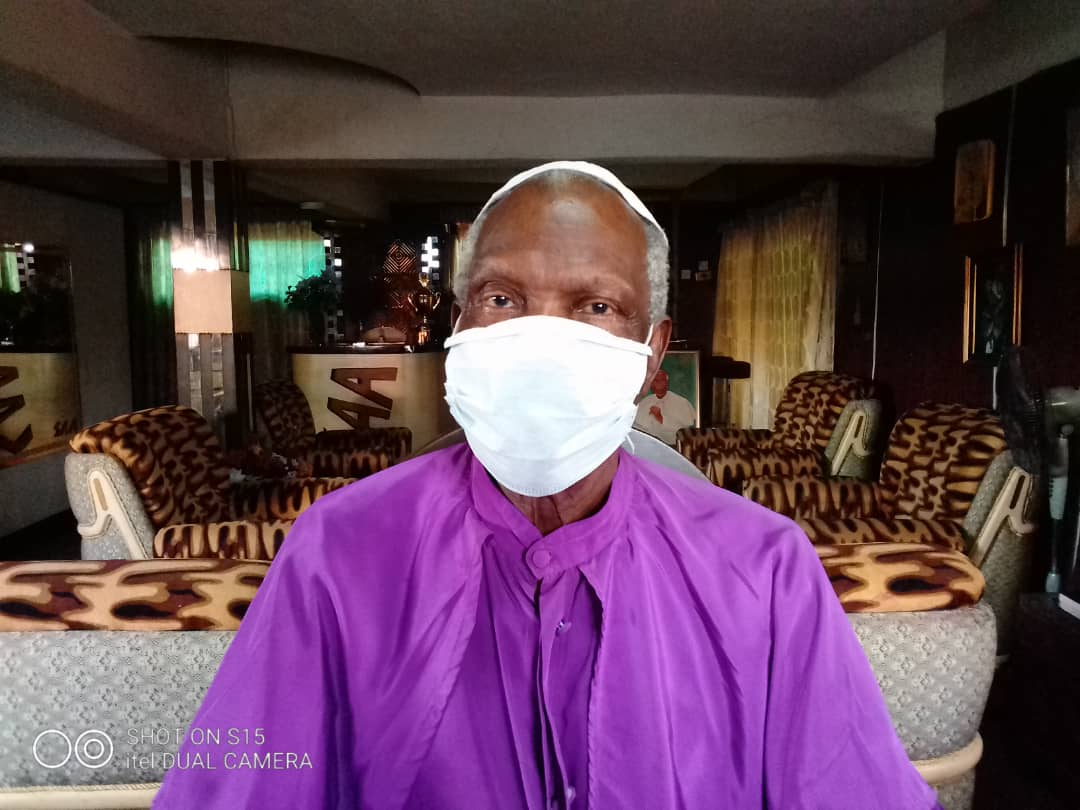 All members of Cherubim & Seraphim have been enjoined to make use of face masks to prevent the spread of the ravaging Covid-19.
The Supreme Head, C & S Unification Church of Nigeria, His Most Eminence, Dr, Prophet Solomon Adegboyega Alao Jp said with the information available, people can buy just half yard of any clothing material to locally make some. He said he expected all Seraphs to prevent themselves against the airborne infection.
A statement by the Chief PRO of the Church, Apostle Muyiwa Adeyemi quoted the Supreme Head to have said that his joy would be full to note that non-Seraph contacted the virus while it lasted.
He said the Scripture enjoins us to watch and pray and part of watching is to adhere strictly to instructions by the federal government on how not to contact it by using the face mask, observing social distancing, constant washing of hands, and stay at home.
Baba Olori who had pleaded with all the constituent churches to provide palliatives for their members said he was happy to note that some churches and privileged individuals have harkened to his pleadings and beg few churches that have not done it to do so.
He said it is scriptural for the churches to be concerned about the welfare of its members as Jesus charged Peter three times to " feed my people".
The C & S Leader called on all members not to relent on their prayers to God to show mercy to the world and stop the pandemic.
Leave Comments