Covid 19: Agbojesu elders plead God's mercy, declare end to pandemic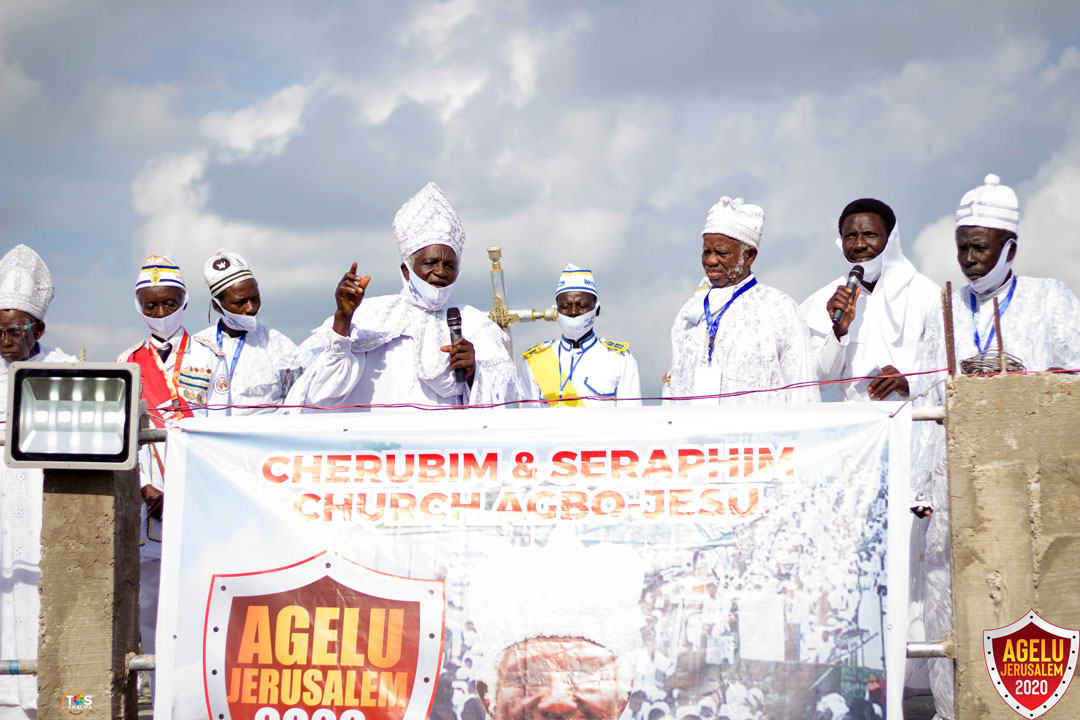 ....Convention officially ends July 26
Elders of Agbojesu Conference Saturday offered rounds of supplications in a sheer appeal to God over the ravaging coronavirus pandemic.
This was as the leadership of the conference declared an end to the disease which had taken its toll on the entire world in the last couple of months.
Leading a handful of devotees to acsend the mountain being the second day of the annual Agelu pilgrimage, the elders noted that the disease apparently came into the world through sin.
They said it was God's way of expressing His displeasure towards man's sinful tendencies.
The clerics who took turns to pray at the top of the mountain, however, prophesied and declared the disease null among members of the C&S church and the world at large.
It is worthy of note that this year's convention is tagged: "Divine Healing".
The prayers which formed a better part of their declarations started midway to the mountain when they stopped at a spot called 'Idariji', which literally means 'forgiveness'.
The venue again witnessed a swell in the presence of security personnel who were on hand to enforce the restriction order. They could also be seen manning the entry point to the mountain with their utility vehicle in a bid to ensure that only accredited persons were allowed access.
Just like the first day of what has turned out to be a low-key outing, there were changes in the routine of spiritual exercise that takes place before acsending the mountain.
The procession to the mountain usually starts by 10am followed by series of program that later runs through the night, but it rather started by 1pm and ended around 7pm. Although, the few attendees descended the mountain after the service, while the elders stayed back.
The annual pilgrimage holds from 24th through 27th of July. But this year's is expected to officially round off on Sunday 26, due to the new turn of events.
Meanwhile, the restriction did not strip the program of its divine impartations as a sizeable number of viewers watch it online, just as torrents of testimonies abound.
@ Gogcs
Kindly also follow the USA/Canada Agbojesu subconference on FB @ Agbojesu Subconference
Leave Comments