COMFORTER 2019: THERE HAS NEVER BEEN ANYTHING LIKE THIS IN THE HISTORY OF NIGERIA - OONI OF IFE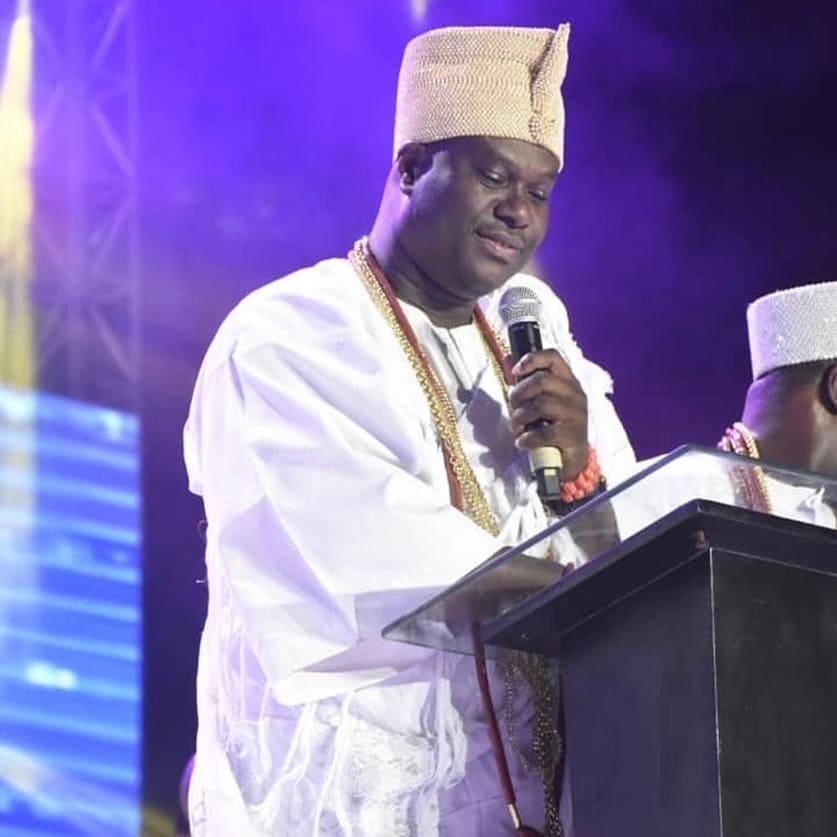 The Royal Father of the day, His Imperial Majesty, the Ooni of Ifè, Oba Adeyeye Enitan Ogunwusi, Ojaja II, in company of other Royalties present at the event, in his address exalted the lord for the massive turn out of the C&S/Celestial churches present at TBS for "Celebrate the comforter 2019".
He expressed his joy in seeing the gathering of the white garment churches coming together as one, in love. He marveled at the great turn out of the white garment churches with repeated shouts of Halleluyah, songs and dance. He said there has never been anything like it in the history of Nigeria and all over the world.
He acknowledged the supremacy of God over everyone present, those that God used in establishing the white garment churches and those who organized the program. He blessed God for using Reverend Prophet Samuel Bilewou Joseph Oshoffa as the founder of the Celestial church and Baba Moses Orimolade Tunolase for the C&S church.
He said this good thing is happening in Africa and it has spread all over the world. God has decided to use Reverend Mother Esther Abimbola Ajayi and her husband for something as great as this. He prayed for her and her family that the Lord will continually keep them.
He extended his greetings to everyone present and that all has been with and by the power of God. He said we should be thankful to God for the breath of life because when there's life there's hope. He ended by praying for everyone and Nigeria in particular.
Leave Comments