Celebrate The Comforter Holds July 18 …Mother Ajayi Advises Women Against Indecent Dressing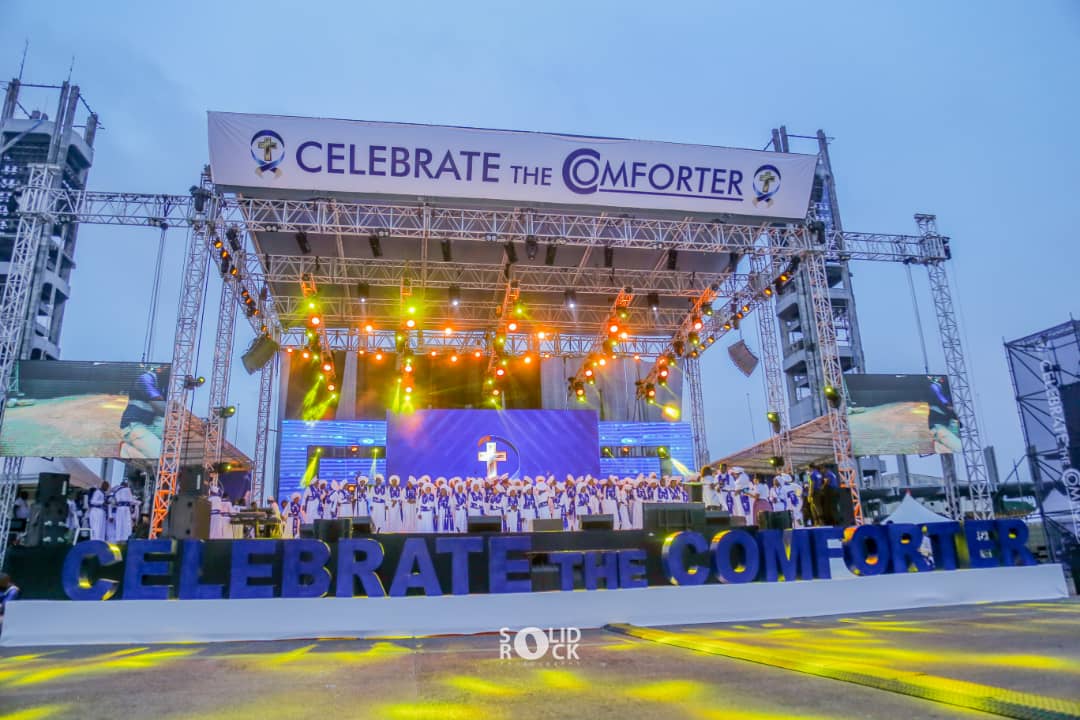 The convener of Celebrate the Comforter, Reverend Mother (Dr) Esther Abimbola Ajayi has disclosed that the international crusade will hold on July 18, this year at the Victoria Island, Lagos.
Although, she is yet to disclose the venue in Lagos but she confirmed that religious leaders and prominent citizens from all the continents of the world will join Nigerians to celebrate Jesus Christ.
Celebrate the Comforter, the largest gathering of all White garment churches debuted in 2017 at Excel, an international exhibition convention centre in Royal Victoria Dock, London while the second edition in 2018 was held in New York, United States of America.
The last edition held at the Tafawa Balewa Square, Lagos witnessed unprecedented gathering of white garment churches including Cherubim & Seraphim Unification Church and Celestial Church of Christ (CCC).
A statement by the Chief PRO, C & S Unification Church of Nigeria, Ap. Muyiwa Adeyemi quoted Mother Ajayi, also known as Iya Adura to have disclosed this while fielding questions from newsmen at Seraphim Land, Kilometer 40, Lagos/Ibadan Expressway last Saturday where the National Secretariat and Women Development Center were commissioned.
The two buildings were donated to the church by Mother Ajayi.
While speaking at the commissioning performed by the Supreme Head of the Church, His Eminence, Dr. Prophet Solomon Adegboyega Alao, Mother Ajayi advised women against indecent dressing.
According to her, "I plead with our women to stop wearing all these slim-fitted white garments that display their shapes and cleavages to the church. White garment must be free on them. Your Pastors have eyes, stop distracting them with your heavy make up and unnecessary gold necklace or ear rings. Your must be in worship mode while going to church and everything about you must reflect that.
She also thanked the Goodwomen society for their roles in the church and promised continuous support to empowering women at the Unification.
Leave Comments