C & S Head urges Buhari to address nation, condemns shooting of protesters ...seeks dialogue not state of emergency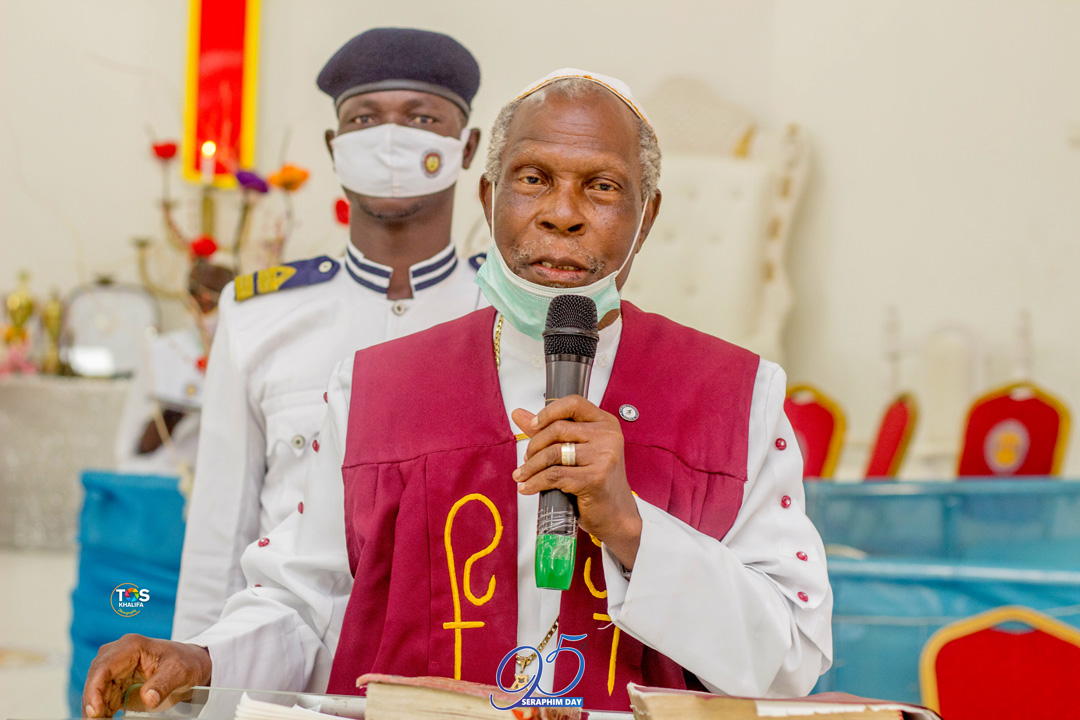 The Supreme Head, Cherubim & Seraphim Unification Church of Nigeria, His Most Eminence, Dr, Prophet Solomon Adegboyega Alao has condemned the shooting of armless youths protesting against police brutality in Lagos State and other parts of Nigeria.
He, however, called on President Muhammadu Buhari to address the nation and appeal to the youths of this country.
He also called on the Government to investigate the Lekki shooting and bring to book those who ordered the shooting, who disconnected the CCTV and put off the power supply shortly before the shooting?
Prophet Alao in a statement by the Chief Public Relations Officer of the church Apostle Muyiwa Adeyemi on Thursday noted that declaring state of emergency or deploying force to quell a peaceful protest has never produced any positive result anywhere in the world, urging the President to rise up and act "like a caring father to these youths and engage them in a meaningful dialogue that will give them hope for a better tomorrow".
He said, "For a President to apologise to the youths is not a sign of weakness but portray him as a caring father, statesman and listening leader. As elders, we cannot prove to be right at all times, we must do everything now to assuage the feelings of these youths and avoid putting the country on fire.
"If the President had addressed the country as I have advised him, this crisis would not have degenerated into blood letting and arson but it is not too late for the President to listen to wise counsel".
The Head of C & S worldwide disclosed that he had earlier advised the President to issue an Executive Order against police brutality and other forms of vices from the security agencies which the President has not done but appealed to him to take positive actions that will stop the carnage going on in the country.
He said the President's silence has fuelled speculations that government "sponsored" hoodlums that hijacked the peaceful protest and turned it violent.
According to him, "The impression out there is that government sponsored those hoodlums and the President must speak up to clear these allegations. Nigerians voted for him and this is the time to reciprocate their gesture and safe the country from drifting towards precipice.
Dr Alao, however, appealed to the youths of this country to give peace a chance, suspend the protest and give government opportunity to execute their demands.
He said, "I feel the pains of our youths, I support their protest, I appreciate their ability to organise themselves, but the time has come to suspend the protest, not to give opportunity to fifth columnists to turn this country upside down.
Leave Comments