C & S church urges govt to avert faith war, condemns killings of worshippers in Owo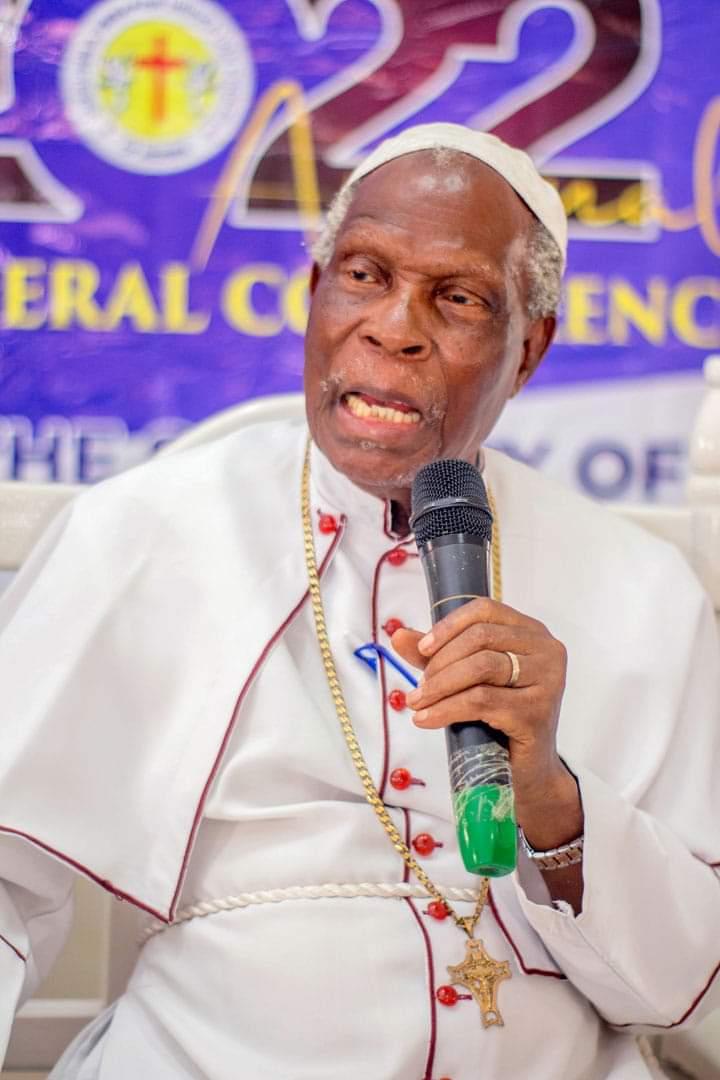 Cherubim and Seraphim Unification Church of Nigeria has condemned the attack on the St Francis Catholic Church, Owo, Ondo State, where gunmen killed scores of worshippers during Sunday service.
The church said it is unfortunate that the coordinated persecution of Christians, which has been going on in the Northern part of the country has been extended to the South by terrorists and religious fundamentalists and called on the Federal Government to move fast to prevent religious war in Nigeria.
The Supreme Head of the C & S world wide, His Most Eminence, Dr Solomon Adegboyega Alao, who called on President Muhammad Buhari to declare seven days national mourning for the departed souls said the attack was seemingly predetermined to scare Christians away from churches and decimate Christian faithful in Nigeria.
He said for the attack to take place on the day Christians all over the world were commemorating Pentecost Day and few weeks after the kidnap of the prelate of Methodist Church of Nigeria, His Eminence Samuel Kanu-Uche was to provoke Christians and begin faith war in the country.
He said, "It is better said than to imagine what would happen if some twisted brains attack a mosque during an Id-el Fitri or Friday Jumat prayer service."
Prophet Alao said that no faith or ethnic group has a monopoly of violence, noting that peaceful disposition of Christians to national issues should not be taking for granted or seen as an act of cowardice.
The clergyman in a statement said the Federal Government remains accomplice until the gunmen, who committed the heinous crime are arrested and prosecuted.
He said, "We hope this case will not be treated like several killings that had taken place in Benue State and other Christian dominated settlements in the North. We shall continue to hold the Federal Government responsible until they arrest and charge the criminals to court. We had said it severally that the so called bandits and Boko Haram are being treated with kid gloves and this is the time to be decisive in dealing with them if the government still wants this country to remain one. We should stop saying that the unity of this country is not negotiable. Only death is not negotiable."
Prophet Alao said that with the constant killings and kidnappings most of who were Christians in Nigeria, it has become difficult for Christians to support another Muslim to succeed Buhari in 2023.
According to him, "We are watching politicians and various antics going on but the situation in the country has made it difficult for us to accept another Muslim to take over from Buhari, who is also a Muslim. That will be too dangerous for the corporate survival of this country."
Prophet Alao said the kidnapping of the Methodist church prelate and whooping sum of N100m ransom paid to get him off the hook has made other clergymen in Nigeria vulnerable, he therefore called for special security for all churches throughout the country.
According to him, "This period calls for a sober reflection and unity among all Christians to pray for this country. I hereby call for three days fasting to pray that God should intervene in the affairs of this country and expose bloodthirsty fanatics, dancing on the blood of martyrs. Enough is enough!"
Leave Comments