C & S @ 94: Baba Alao Charges Seraphs To Remain United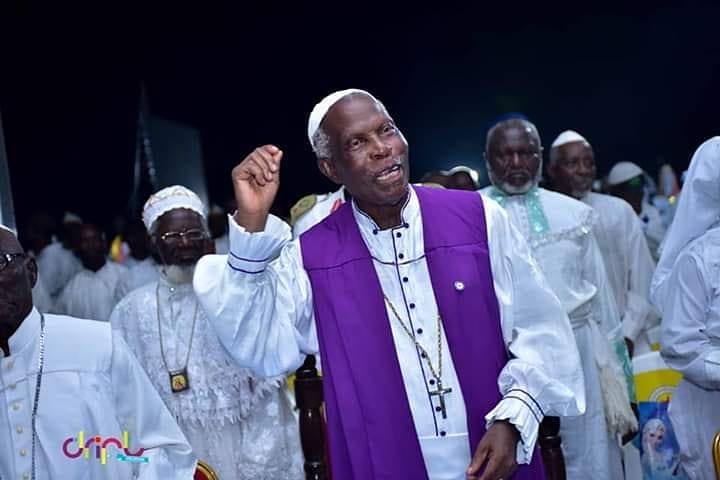 The Supreme Head of the Cherubim & Seraphim Unification Church of Nigeria, His Most Eminence, Dr. Prophet Solomon Adegboyega Alao Jpil, has called on all members of the church throughout the world to continue to work for the unity and progress of the church.
The clergyman spoke on Monday morning while congratulating all Seraphs on the 94th anniversary of the church.
C & S was founded on September 9, 1925 by the greatest Prophet from the Sub Sahara Africa, St Moses Orimiolade Tunolase.
A statement by the Chief PRO of the Church, Snr Supt Ap. Muyiwa Adeyemi quoted Baba Alao, who heads the umbrella body of all C & S worldwide to have said that the greatest thing achieved by all members of the church is the "unity and coming together of all Seraphs under one shepherd and urged all of them to guide the unity jealously".
Baba Alao also tasked them not to allow any division among them but speak with one voice and work harder to strengthen the unity of the church.
He said, "I sincerely thank them for their supports so far. We have worked in unity and we are now in a new era when we should be the light of the world. We must live and lead by example. We must not do anything against the law but teach people to be law abiding.
"The best way to celebrate today is for all the constituent churches to rededicate themselves to the ideals of Unification and remain one indivisible church. We should not do anything against Unification. We are human beings, if there are grievances, we should explore various organs of the church to resolve them as Christians. We must all work hard to elevate C & S as a church of 21st century. We should shun all forms of idolatry tendencies, we are a Bible-believing church and I hope to see all of you in thousands on Saturday, September 14 at Maba for the thanksgiving service".
Also congratulating all Seraphs, the Chairman of the National Executive Council (NEC), Supt Apostle Emmanuel Omoniyi Owomoyela Jpil, said the church has come a long way and is looking forward to Saturday when all Seraphs will gather at Seraphim Land, Maba to celebrate the event.
The NEC Chairman said, "It is a great day, all members should remain faithful and do what is right is in the sight of God. C & S is a spiritual church being directed by the Almighty God.
The chairperson of the Anniversary Planning Committee, Snr Apostolic Mother Bose Bakare Jpil said, plans have been concluded to make the event not only colorful but spiritual to showcase the faithfulness of God to the church in the last 94 years of her existence.
Leave Comments