BREAKING NEWS! C&S YOUTH WINS NATIONAL BEST TEACHER AWARD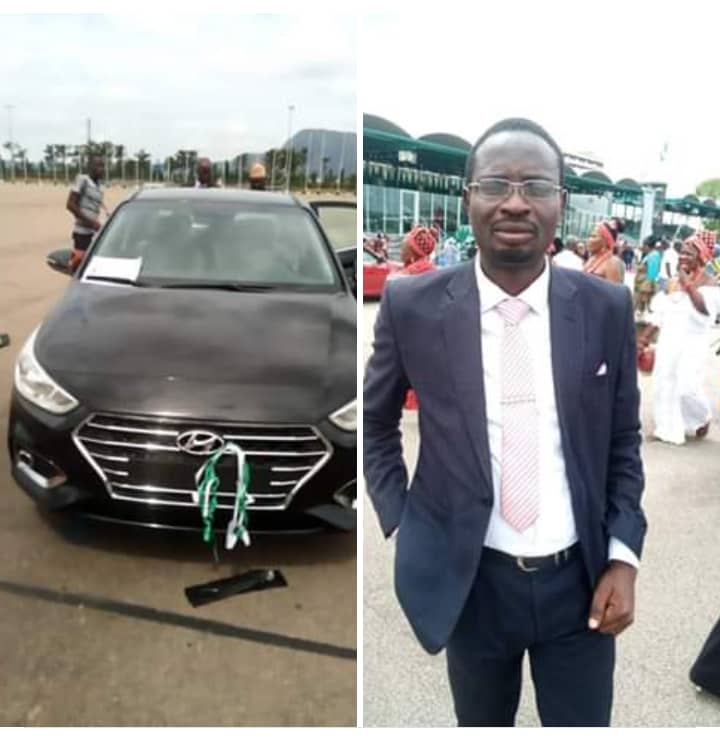 Brother Adebiyi Abiola of C&S Church (Christ the Cornerstone) Ijebu ode, who also doubles as the  youth coordinator of the C&S Unification of Nigeria, Ijebu division, has just won the BEST TEACHER (private school category) for the 2019 Presidential Teachers and Schools Excellence Award and was rewarded with a BRAND NEW HYUNDAI SALOON CAR . He teaches at Varsity Grammar School, Ijebu Ode and has made a tremendous impact in the lives of his students. 
The event took place at Eagle's Square, Abuja on Saturday October 5, 2019  as the Nigeria's own way of celebrating the World Teachers Day. It is an initiative of the Federal government which is aimed at encouraging excellent performances in Nigeria schools across the federation.
Leave Comments