Biography of Seraph Clem Agba - The Newly Inducted Minister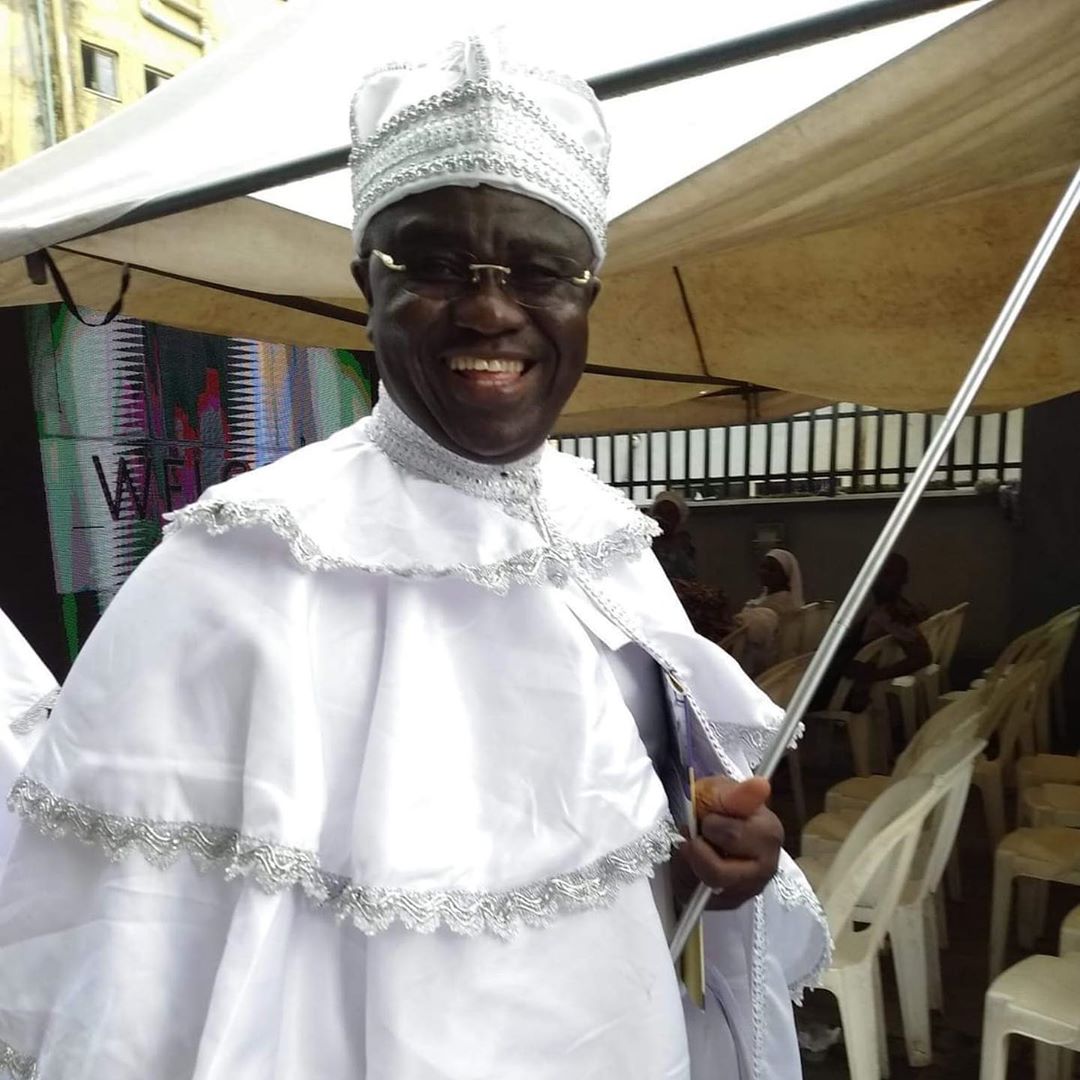 Prince Clem Agba is a lot of things to a lot of people. Without any gainsaying, he represents a proactive person, change agent, result-oriented, mobilizer of men and resources, mentor, a defender of the oppressed, avid advocate for an egalitarian society, father figure, genuine philanthropist extraordinaire with a heart of GOLD and LOVE. Believer in the philosophy that one can only use the POWER of LOVE to overcome the LOVE of POWER. 
HIS PHILOSOPHY:
Succinctly put, Prince Clem Agba represents the saying of the English author, George Bank (1821 – 1881) who when he was asked, "what he lives for?" replied,
"For the cause that lacks assistance; for the wrong that needs resistance; for the future in the distance and; for the good that I can do"
BIO-DATA
Clem was born to the family of His Royal Highness, Pius Kadiri Ikanade Agba; the Oliola of Uzanu. Clem started his primary education in St Vincent Primary School, Auchi after which he proceeded to St. John's Grammar School, Fugar and had his higher school certificate from Advanced College Igueben in 1982. Clem thereafter attended the then Bendel State University, now Ambrose Alli University, Ekpoma and graduated with a B.Sc Economics degree in 1985. He also possesses two Masters Degrees in Business Administration, one from the University of Benin, Benin-City with specialization in Management and the other from Arizona State University, Tempe, Arizona, USA with specialization in Supply Chain Management.
PROFESSIONAL CAREER:
After working for Pegasus Industries and Super Engineering respectively from the mid 1980's to late in 1990, Clem joined the then Gulf Oil Company that transformed into the present day Chevron Nigeria Limited. Like a golden fish that can not hide, Clem's penchant for excellence was easily noticed and this blossomed such that in 1996 he was seconded to the Chevron Oil Corporation in Houston to deliver his expertise in Shipping. 
In the year 2006, he was again called upon to deliver another top-class performance in Kazakhstan, where he was seconded again in 2006 to Chevroil Tengiz to run a massive logistic chain with him as head over 1600 people. Clem's brilliance, inventiveness, charisma, humaneness, generosity, discipline and sound work and professional ethos have endeared him to many in the different sphere of every human endeavour.
PUBLIC OFFICE CAREER:
In recognition of his immense talents and unwavering commitment to service and development of society, he responded to the clarion call of our Comrade Governor, Adams Aliyu Oshiomhole to join the rescue team that is fully charged and prepared to take Edo State to the highest possible height in political governance and development. They have not failed in this endeavour.
As the Commissioner in the Edo State Ministry of Environment and Public Utilities from January 23, 2009 to July 25, 2010, he displayed strong leadership and brought in new energy and momentum to public governance. On July 26th 2010, Clem was further saddled with new challenge as Commissioner of Lands, Survey & Housing in Edo State. Haven initiated the required fundamental reforms in the Ministry of Lands, Surveys & Housing within a record time of five (5) months including the setup of the Edo State Geographic Information Services (EGIS); he was re-deployed back to the Ministry of Environment & Public Utilities on December 2, 2010. He was also a member of Edo State Economic Team and Chairman of Edo State Tenders Board 2009-2012, with the present Governor of Edo State, Godwin Obaseki serving as the head of the team.
In line with the Governor's vision, Clem championed the urban renewal and drainage infrastructural drive and the sustainable forest re-generation initiatives of the administration and also pivoting the solution to Edo State flood and erosion challenge, after over 30 years after the last major storm water project in 1979. 
VOLUNTARY RESIGNATION AND BACK TO CHEVRON OIL
Clement AGBA resigned his position as Commissioner of Environment and Public Utilities in 2012 and returned to Chevron Oil, where he had been given a leave of absence to serve his Edo people. As a reward of his outstanding performance in Edo public service, the management of Chevrons oil elevated him to the position of Manager, Community Procurement Operations.
AWARDS:
Clem is a recipient of several awards that are well deserved. Clem was bestowed with the National Award of Excellence in Leadership as the most outstanding Commissioner for Environment in Nigeria. He is a Professional Fellow of the Institute of Corporate Administration, Fellow Nigerian Environmental Society and a recipient of the Save the Ozone Award of Excellence in Environmental Management. He is also a Diversity Ambassador of Chevron Corporation. From the home front, he has received recognition and distinguished awards from the Uneme National Development Union, Uzanu Progressive Union, Auchi Allied Association and many more. 
These honours where largely in appreciation of his outstanding professional performance and achievements but more in appreciation of his numerous philanthropic projects to his immediate community which includes the provision of electricity, Healthcare facilities, water project, school rehabilitation, other infrastructural amenities and scholarship to indigent but well deserving students. 
Clem is happily married to the beautiful, dutiful and hard-working Catherine, a scion of the famous Gaius-Obaseki's family of Benin-City. Catherine sits as head of one of West Africa's most renowned and profitable corporate image and branding company, Oak Exclusive Designs Limited. Clem's union with Catherine is blessed with four young men, who like the father and mother are already making outstanding contributions to humanity.
CHARITY/HUMANITARIAN EFFORTS
THE CLEM AGBA FOUNDATION
Giving and philanthropy has always been synonymous with Clem Agba. His support for the cause of the under-privileged has been legendary. He has a heart of love than is constantly gravitating towards charitable works - from scholarships to electricity and water projects and other efforts. During the devastating floods of 2012, Clem spent considerable amount of resources providing relief materials to several affected communities in Etsako-East and Etsako-Central Local Government Areas of Edo State. 
In September 2010, his mother fell ill to what was assumed to be just the normal "malaria". However closer examination discovered that she had Hepatitis C, which had advanced and had led to cancer of the liver. Despite spirited efforts with the best medical help available around the world, she succumbed to the disease and passed on in the early hours of 28 November 2012. 
The diagnosis of Hepatitis C and its attendant relationship to cancer sparked an interest in Clem to pay a closer look at the damage Hepatitis was causing to the society. His discovery was shocking – Hepatitis was doing more damage to people that the dreaded HIV and AIDS and was causing more cancer and deaths than he had imagined. More worrisome was the glaring ignorance of the condition even among the read and elite of the society. 
Clem therefore decided that he needed to intervene to stop these avoidable pains and deaths associated with Hepatitis. This birthed the idea of the medical mission in marking Clem's 50th birthday. 
The Clem Agba Foundation was thus formed to generally be a vehicle for philanthropic activities but with a primary focus on education, enlightenment, testing and treatment of different strains of Hepatitis (A,B, C, D and E) and its associated ailments and will also seek ways to collaborate and synergize with like minded organizations and individuals to help in research, treatment and alternative medicine approach to put a permanent end to this scourge that is ravaging not only Nigeria and Sub Saharan Africa, but several other places around the world. The main focus is to concentrate in Edo State for now as the saying goes – charity begins at home.
CONCLUSION:
Clement Agba is married to a beautiful woman and blessed with children. It is our prayers that as he takes up the assignment at the national level, he will excel and contribute his quota to making Nigeria a better place.
Congratulations, Prince Clement I. Agba
Source(Facebook Page,Nairaland.com)
Leave Comments