Baba Olori condemns police brutality, supports agitation against SARS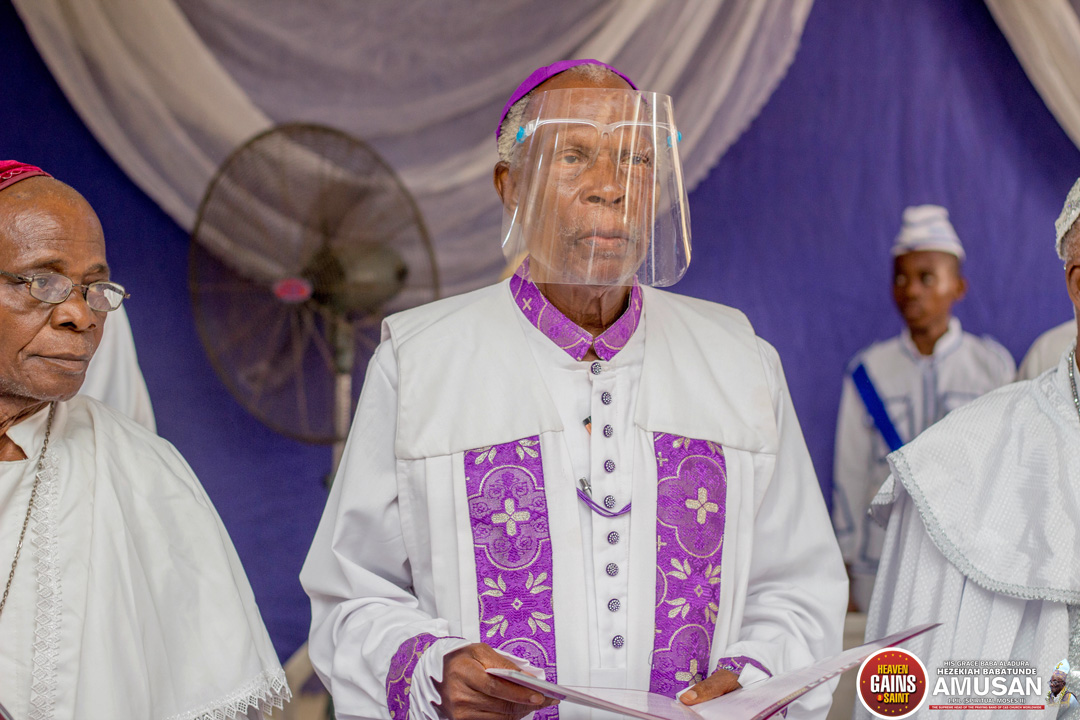 The Supreme Head, Cherubim & Seraphim Unification Church of Nigeria, Dr, Prophet Solomon Adegboyega Alao has drummed support for the Nigerian youths in their protest against police brutality and extra judicial killings by the Special Anti Robbery Squad (SARS).
The clergyman said, "Let's commend our youths for their patriotic agitation against police brutality and extortion in Nigeria. I think Police need to be reformed and flush out the bad eggs in the system.
Baba Olori, however, appealed to the protesting youths to be peaceful in their conduct and avoid confrontation with the security agencies to prevent loss of lives and properties.
He also warned against the use of white garment by C & S youths for the protest just as he warned them not to do anything that will tarnish the image of the church.
The Head of C & S Church worldwide said, "There is no need for our youths to wear their white garment to the protest and I don't want them to be violent. Our white garment is sacred and should be seen as such.

Baba Olori also called on President Muhammadu Buhari to assuage the feelings of the youths protesting against police brutality.
The clergymen in a statement signed by the Chief Public Relations Officer of the Church, Apostle Muyiwa Adeyemi said all Nigerians must support the youths in their protest against brutality which reminded Nigerians of what they went through during the late Gen. Sani Abacha's government.
He said President Buhari and Inspector General of Police , Muhamamed Adamu should not only disband the Special Anti Robbery Squad (SARS) but should re-orientate members of the squad before they could be posted to another unit.
While calking on the President to set up Judicial Commission of Enquiry to investigate police brutality and extra judicial killing, said security officers found wanton should be made to face the wrath of the law. He noted this is the only way the Police and other security agencies would learn to respect human rights which is the kernel of democratic government.
"If you travel from Ibadan to Ile-Ife, you will come across several road blocks by the police, Customs and men of Federal Road Safety Commission (FRSC) extorting money from the commercial drivers. This is not good for the image of the country. Their activities made nonsense of anti corruption stance of President Muhammadu Buhari.
Leave Comments