Apostle Ogunkunle tasks NEC members on development of C & S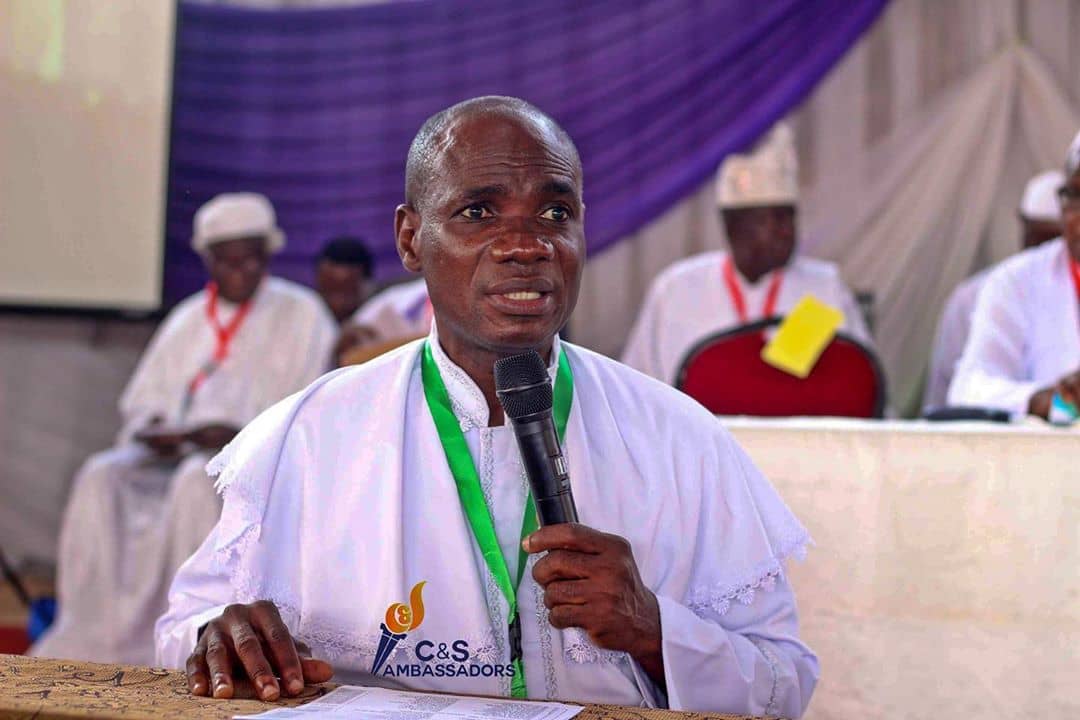 …Postpones May 9 meeting
…Proposes video conferencing
…Debtor-Churches to be relegated
By Seraph Muyiwa Adeyemi (CPRO)
All constituent units and the National Executive Committee (NEC) members have been urged to use the period of COVID-19 holiday to come up with ideas on how to move the church forward.
The Secretary General of the Church, Apostle Olatunde Ogunkunle in an electronic circular to all NEC members also announced that the NEC meeting that supposed to hold on May 9, this year has been cancelled because of the order of the government and position of the church to observe social distancing, stay at home and other instructions to prevent the spread of corona virus.
He, however, disclosed that "The NEC, in the coming weeks may explore the possibility of interacting through video conferencing" to make up for the canceled meeting.
Apostle Ogunkunle also informed that the secretariat will implement the NEC decision on the "Relegation of Debtor-Churches which had been ratified by the Ecclesiastical Council.
He said, "I hereby place other concerned constituent churches on notice that the decision of NEC will be implemented without further recourse to the affected constituent churches".
The Church Scribe also noted that the first Quarterly Vigil which ought to hold on April 19, this year had to be postponed because of the Covid-19 pandemic and thanked the new chairman of the Evangelical Committee Supt. Ap. Pro. Dr. Segun Odufuwa, Vice Chairperson Apostolic Mother Dr. Kemi Aladenusi; Secretary, Snr. Evangelist Omobolanle Deola-Adewunmi and other committee members for their efforts.
On SERAPHIM DAY ANNIVERSARY, the Secretary-General expressed optimism that the event will hold on September 12, this year. He enjoined the chairman of the 2020 C&APC., Snr. Ap. Tayo Ajose and his Committee members not to relent and continue with their plans on the anniversary.
Paying for all the members, Apostle Ogunkunle said, "I leave you all with the assurance of God in Psalm 46:10-11: "Be still and know that l am God: I will be exalted among the heathen, l will be exalted in the earth. The Lord of hosts is with us; the God of Jacob is our refuge."
Leave Comments