AMAZING GRACE CHILDREN RIGHT FOUNDATION TO SPONSOR THREE CHILDREN'S EDUCATION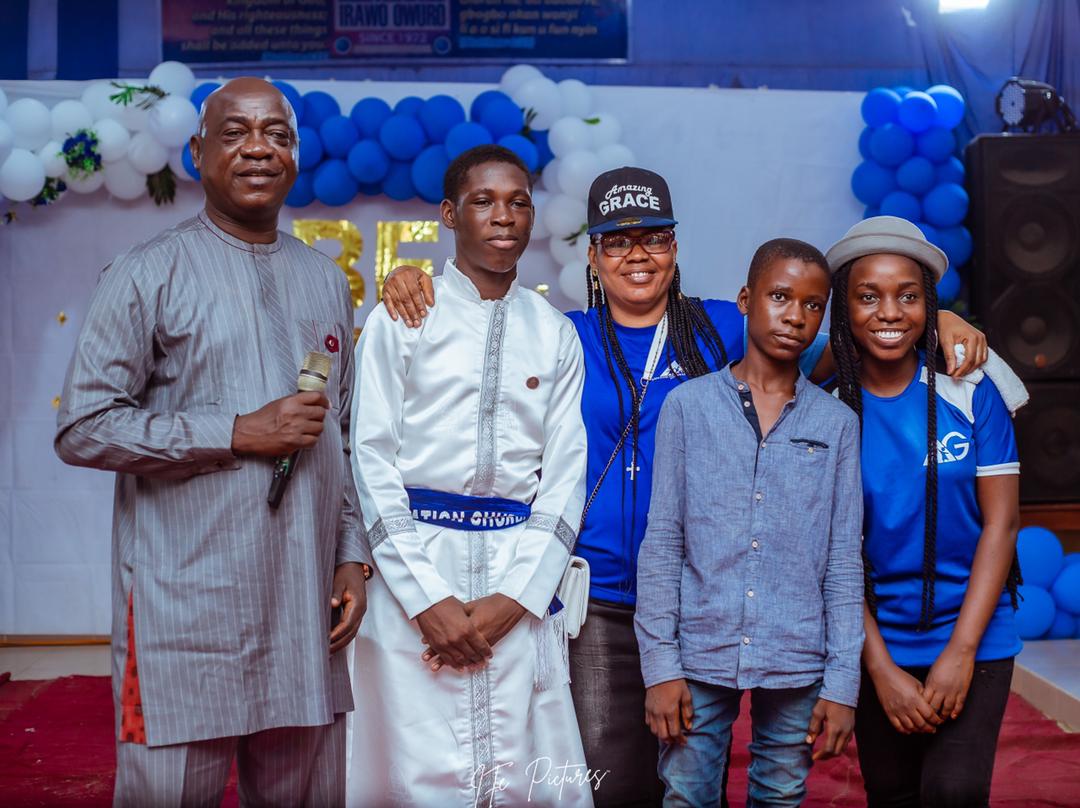 It is the fourth year that the Amazing Grace Children's Right Foundation has taken it upon itself to celebrate children uniquely on their special day.
This year's event with over 2000 children in attendance and tagged "Be bold" came with a special package.
It saw the foundation giving out three scholarships and launching a book of same title; "Be Bold".
The beneficiaries of the scholarships are Adesanya Al-ameen, Oyekunle Mercy, and Anuoluwapo Balogun.
The Amazing Grace Children Right Foundation is an initiative of Mother In Israel Grace Adeyemi, a member of C&S Church Irawo Owuro, Ikotun, Lagos.
The religious nongovernmental organization was established to help children find their voices and speak out in confidence in the face of all forms of abuse.
The Foundation's main focus is on children in the Cherubim & Seraphim Church.
"We want to raise many champions among them. We want to catch them in their teens when their "bones are still adjustable", Adeyemi said.
The Chairman of the day, Supt. Apt. Niyi Afolabi, during is his speech, advised the children to courageous in every ramification of their lives and should be determined in their academic pursuits.
The book was reviewed by Pastor (Mrs) Sylvia Olayemi Oyetakin(Ph.D) who spoke extensively on the contents of the book and how the book will help children to grow academically and spiritually.
Also present at the event were the two beneficiaries of the Esther Ajayi Foundation, Adeyemi Tunmise and Ayomide (the adopted son
of Rev. Mth. Esther Abimbola Ajayi. (Jp))
A powerful exhortation was delivered by Pastor Damilola Karounwi.
He admonished the children with the scripture 1st John 3:18 and implored them not to love the world and give their all to God.
Leave Comments