C & S Unification Holds Restoration Night, Oct 11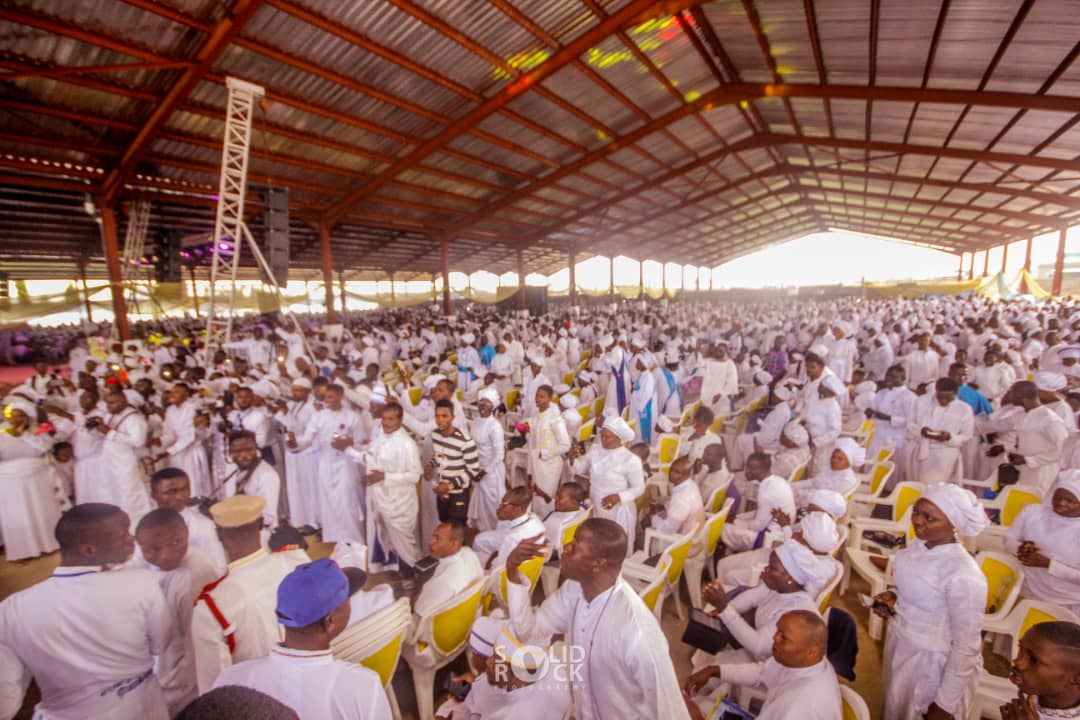 The quarterly vigil of the Cherubim and Seraphim Unification Church of Nigeria tagged, Night of Restoration will hold on Friday October 11, 2019 at the Seraphim Land, Km 40, Lagos/Ibadan Expressway, Maba, Ogun State.
The spirit-filled revival with the theme, Willing and Obedient" (Isaiah 1v19), will feature  Salvation, delieverance, Songspiration and breakthrough. It will be attended by many Christians especially Seraphs from Nigeria and some African countries. The program begins by 6pm. 
A statement by the Chief PRO of the Church, Snr Supt Apostle Muyiwa Adeyemi disclosed that Reverend Ademuyiwa Ajayi will read the only scripture for the revival while Pastor Dele Omiyale from Ghana will deliver the Word of God. 
Other prominent ministers include Baba Aladura Jemilugba, Deputy Baba Aladura Kenneth Arajuwa, Prophet Gideon Adebare Owoseni, Prophet Tunde Alao and Mother Esther Idowu Philips (Iya Rainbow). 
Others are Special Apostle Taiwo Ojo, Elder Apostle Jayesimi, Prophet Bode Shobukola and the National Youth Fellowship.
 The Choristers of cherubim and Seraphim Movement Church Ayo Ni O Surulere, Lagos  will provide angelic songs with the choir group of the Holy Messiah C & S church Obalende.   
The Guest Artistes are Ayewa Gospel singers, Zion Voices, Hand Touch Inspiration Group and Evangelist Tunde  Apaseemi. 
The Supreme Head (Baba Olori) Cherubim & Seraphim Unification Church of Nigeria Prophet Dr.  Solomon Adegboyega Alao will lead over 40 Baba Aladuras to the programme. 
The Chairman of the Evangelical Committee, Most Snr Apostle, Prophet Kehinde Adeyoju said free transportation has been provided for those that will be coming from various states, courtesy Reverend Mother Esther Abimbola Ajayi.
Leave Comments