ALABASTER OPEN AIR CRUSADE 2019: AN UNFORGETTABLE SUCCESS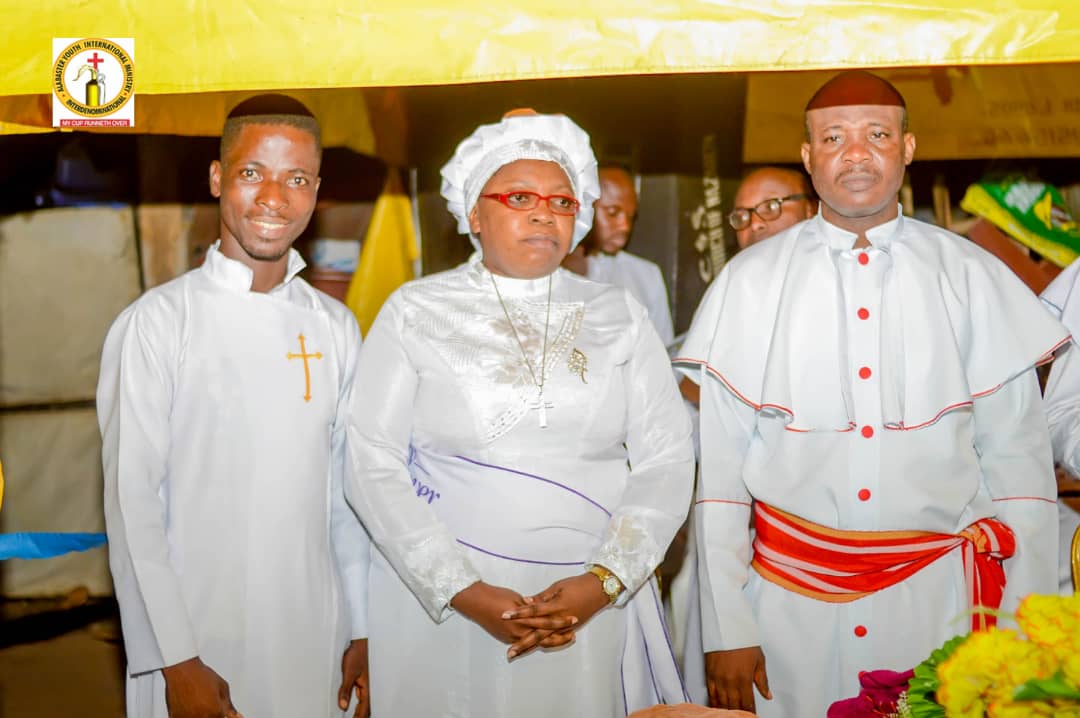 By: Adegboyega Adeoye
Alabaster Youth International Ministry - Inter denominational is another congregation of Seraphs and Non -Seraphs but with a class of its own. The youth ministry under the leadership of ELD. BRO. ADEOLA ADEOYE (DR. GP) is gradually making is mark in Christendom with membership nearing double figures in hundreds at the moment. Founded two years ago precisely, Friday, 14th of September, 2017, the Ikotun based ministry especially its leader, Adeola,has no doubt, caved a nice for himself as he is one of the fastest growing Inter denominational youth ministry in the state of Lagos today. Many declare that not a few come around to give glory to God in their lives and for sure these are not the paid for testimonies as is the case with some ministries today.
As is natural in all human endeavors and supported by the Holy Books, the youth ministry held its Annual Open Air Crusade on Thursday, 12th of September, 2019 in a colorful and memorable way. The hugely attended event would take a while before it goes away in the memories of those in attendance, no doubt.
As a matter of fact, during the 2nd Edition of the Open Air Crusade, the happiness of the convener of the ministry Eld. Bro. Adeola Adeoye (Dr. GP) was limitless as hundreds of well wishers finds their way to the Egan area of Ikotun/Igando LCDA in Lagos State, even at the dead hour of the day's night.
The crusade anchored by the General Secretary of Lagos State Chapter of the C&S Unification Church of Nigeria, Bro. Olusegun Adagba started an hour behind the scheduled time of 10:00pm and attracted Christians and even Muslims around the axis to the Crusade ground.
At the time Pastor Mike A. Ajayi, Lady Prophet Funmi Arojah Owolabi, Lady Evangelist Olayemi Abioye (YemiShalom) and Feranmi Golden Angel mounted the stage for their ministrations, it became clear to people in attendance that they were in for a real good deal.
With colorful nature of the Crusade themed Abba Father 2019 (Gal. 4:6) and the presence of some notable Seraphs and Non Seraphs such as: His Grace, Most Revd. Dr. S. A. O Adeoye (JP), Suptd. Apt. Mother Pro. M. D Adeoye, Primate M. O Aguda, Prophetess M. I Abioye, Prophetess G. B Ojotu, Pastor Mrs. Tope Funsho, Pastor Tossing Faremi, Prophet John Egbedokun, Bishop Anuoluwapo Adebowale, Pastor Omogbolahan Shittu among others and the ministrations of Alabaster Choir, Gapmin Choir, WoliMenue, Holy Church of Nazareth C&S Choir and others, it was evident that Alabaster Youth International Ministry has recorded a milestone. As they look forward to next year's Alabaster Open Air Crusade, it is believed that the good works has already started in that youth ministry would not abate.
Halleluyah!
Leave Comments