The Pulpit; The Greatest Influencer In The Body Of Christ Says Dr. Ola Joseph Okikimile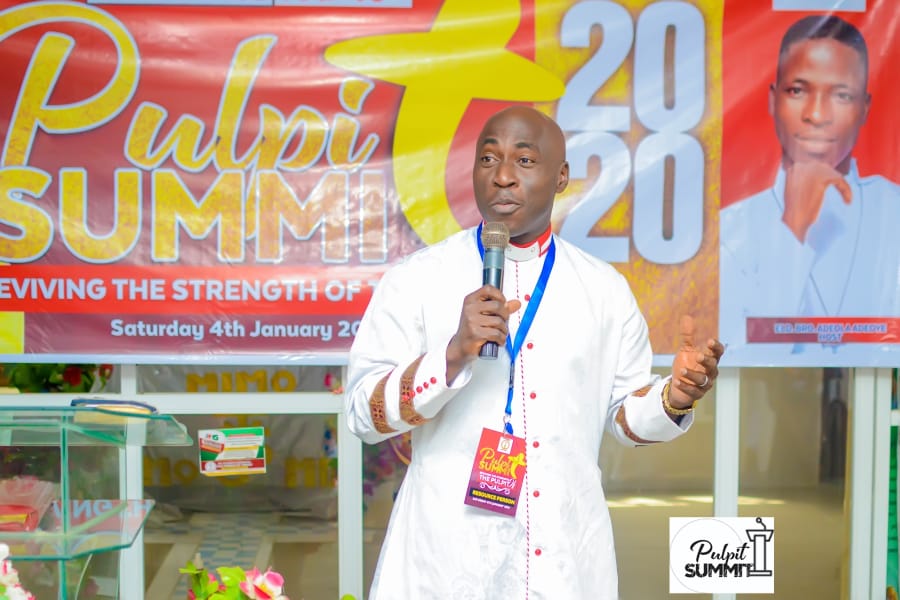 Rev. Chap. Dr. Ola Joseph Okikimile, one of the resource person at the just concluded pulpit summit; hosted by the Alabaster Youth International Ministry with the theme: REVIVING THE STRENGTH OF THE PULPIT, said the pulpit has the greatest influence on the Church and the lifestyle of a preacher is proportional to his congregation.
The event is set aside to restitute ministers of God misuse and abuse of the pulpit and to discuss the ethics and approach of the pulpit. The Summit held on Saturday, 4th of January, 2020 at the Reformed   Wonderful C&S church, Ikotun, Lagos.
The Clergyman, who spoke on the topic: PREACHERS LIFESTYLE AS INFLUENCING THE PULPIT; said, "A pulpit is a raised enclosed platform in a church or chapel from which the preacher delivers a sermon, in other words a pulpit is a small platform in a church high above the ground where a priest, pastor stands to teach & impact the church.
The person who proclaims the gospel is called preacher - Rom. 10:14. We cannot divorce the preacher from his preaching. The man is his message, the preacher is his proclamation, the speaker is his sermon.  It is the man behind the message that determines its weight, for in this, as in everything else, quality is preferred to quantity. 1 Tim 4:16. We need to know here that preaching is not a profession or means of livelihood but it is a call which the Holy Spirit guides.
Influence on the other hand, is the effect that something or somebody has on the way a person thinks or behaves and also on the way that something works or develops.
Lifestyle is the way in which a person or a group of people live and work.
From his definition he further explained that there are different pulpit users in which he categorized Pastors as Businessmen Pastor, Funky Pastors, Vocational Pastors, Yesterday's Pastors, Political Pastors, Occulted Pastors, Shallow Pastors, Ministry pastors, Sick Pastors, Wounded Pastors, Growing Pastor and which each was properly looked into.
He said the pulpit is a place to speak the word of God in truth and in spirit, a place to speak hope to the hopeless. He emphasized that we shouldn't allow emotions to over rule the Spirit of God in us, also slangs and other worldly sayings should be neglected.
He stated that every minister of God should work on this seven areas: The Call, The Devotional Life,  Financial Reputation, Dresses, Family and Homes and Study Lifestyle. He implored all ministers to get back to the Cross, learn and grow their personal life and build their pulpit around integrity and love.
In conclusion, he said the pulpit is exhaustible but if ministers will follow the path and pattern of Christ , the pulpit will surely be revived.
Leave Comments