Seraph Youths Business Owners Trained On Post-COVID-19 Repositioning, Receives Seed Grant from the Fellowship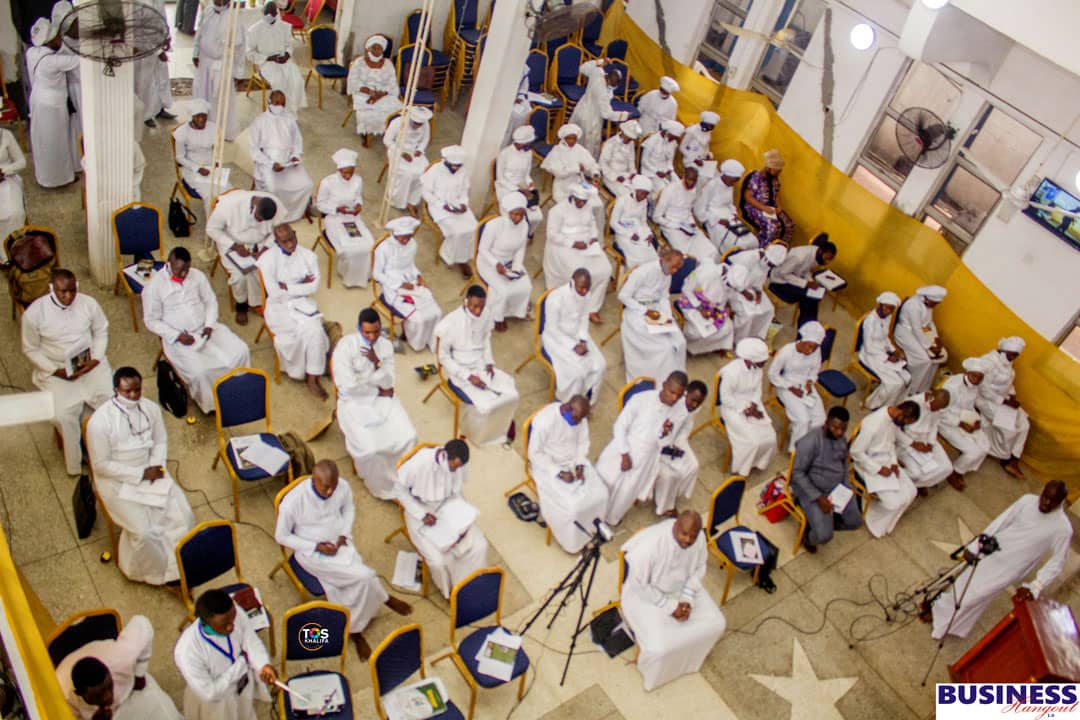 Following the ravaging effect of the COVID-19 pandemic on several businesses and sectors, the Youth Fellowship Cherubim & Seraphim Unification Church of Nigeria, Lagos State Chapter held on Saturday a business hangout summit. The programme was organized by the investment and the planning committee of the fellowship. The event themed " Repositioning Your Business in Uncertain Times" with two exceptional speakers; Mr. Seyi Odufuwa, the Managing Director, Skyview Capital Limited, and Mr. Aderinola Elegbede, a Business Consultant, was aimed at helping business owners to run their businesses post-COVID and leverage networking." 
The first speaker, Mr. Aderinola Elegbede charged the atmosphere in his sayings "uncertainties and challenges are abound in the business world; opportunities are buried in challenges, challenges give us the ability to explore our creativity.", he said. Buttressing his point, he stated the causes of uncertainty in business, their effects, and the solution(what to do). He emphasized that the solution to these is prayer and a change of strategy - as business owners, we need to constantly change our strategies, not our goals. 
Also, he outlined some leverages feasible for business owners, such as Leverage on social media platforms, Leverage on e-commerce sites, Leverage on existing business, etc. He also said strategies solely rest on a vital resource which is LEADERSHIP, the future of every organization depends on its leadership. Therefore, as a business owner (leader), you need to build more relationships, skill up, and have a responsive and dynamic business model.
In addition, the second speaker, Mr. Seyi Odufuwa, a business mogul and a member of the fellowship, gave statistics of the effect of the COVID-19 on the global economy and how it has affected business. He shared insightful business models and ideas to the congregation where he emphasised on skill acquisition and leveraging the social media. In his word, " Dreams are divine, once you have a dream, just go ahead, don't wait at all, just startup."
He sums up his lecture by stating some key characteristics to sustaining and achieving success in one's business; "Follow your DREAM by giving it a DEADLINE, taking RISKS with CALCULATIONS, making SACRIFICE with PURPOSE, acquiring SKILLS with PASSION and occupying the VIRTUAL AND DIGITAL SPACE with VISION."
Speaking with the head of the investment and planning unit of the fellowship, Bro Segun Odufuwa, He said "Ours is to create opportunities for business owners and entrepreneurs to learn and get exposed to new business models and business ideas.
The event ended on a great note with the unit supporting five entrepreneurs with seed grant for their businesses. It is was an insightful and inspiring one as we anticipate for business hangout 2.0
Leave Comments