President Buhari Should Focus More On Corruption and Insecurity Says Baba Alao.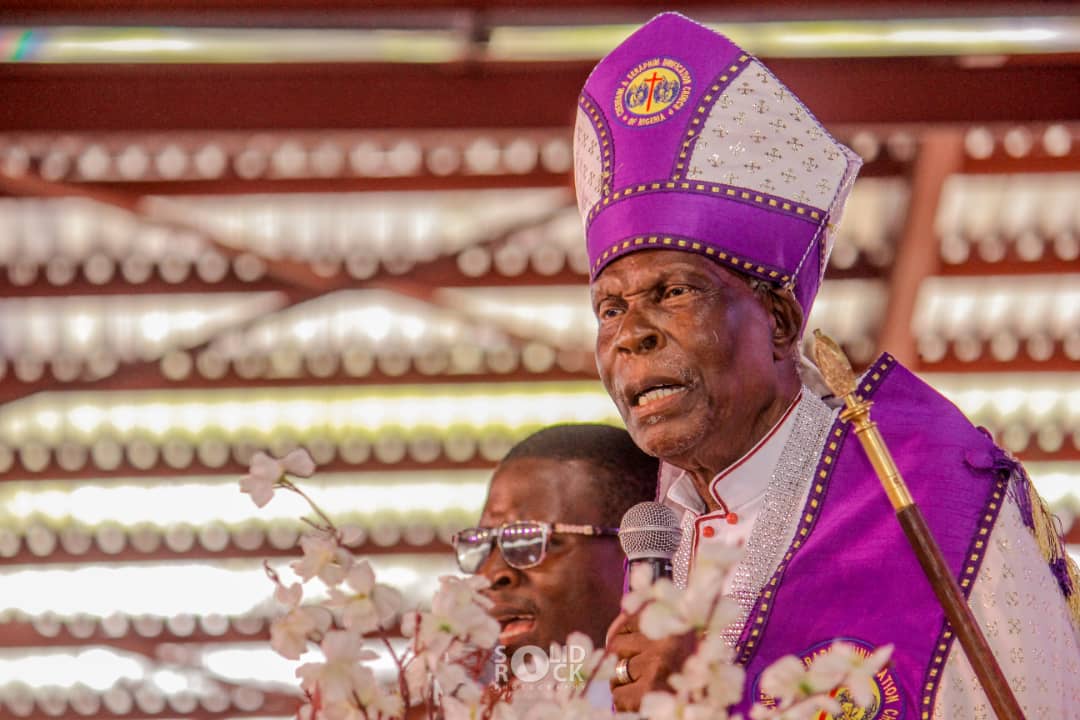 The Supreme Head of the Cherubim and Seraphim Unification Church of Nigeria, His Most Eminence Prophet(Dr) Solomon Adegboyega Alao JP in his sermon at the 94th Seraphim Day Anniversary while addressing the issues on governance of the country says, "Nothing should divert the attention of His Excellency and that RUGA should be the least of his priorities." He urged him to be more focus on corruption and insecurity in the country. 
The clergyman appreciated all seraphs at the 94th Seraphim Day Anniversary. He said, "Those who are true Seraphs are the ones here today. I want to congratulate you and also want you to discover yourself as a seraph. It is a new dawn, C&S has come to stay and we are ready to possess our possessions." 
In his Sermon titled "Fear Destroys Faith", The Supreme Head explained Jesus as the one in charge of all situations, at all times, at all stages any day anytime, in the face of insufficiency and limitations. Jesus catered for 5000 people with 5 loaves of bread and two fishes.
Furthermore, he gave lessons to abide with from the core verses of the sermon Matt 14:14-27. He emphasized that obedience to God is a major principle in God's Kingdom. 
However, he urged everyone to be steadfast in love and spirit-minded when choosing leaders. He also stated that every leader must have a vision and mission to run with
Leave Comments