No true seraph will engage in fetish practices - His Grace Adeoye.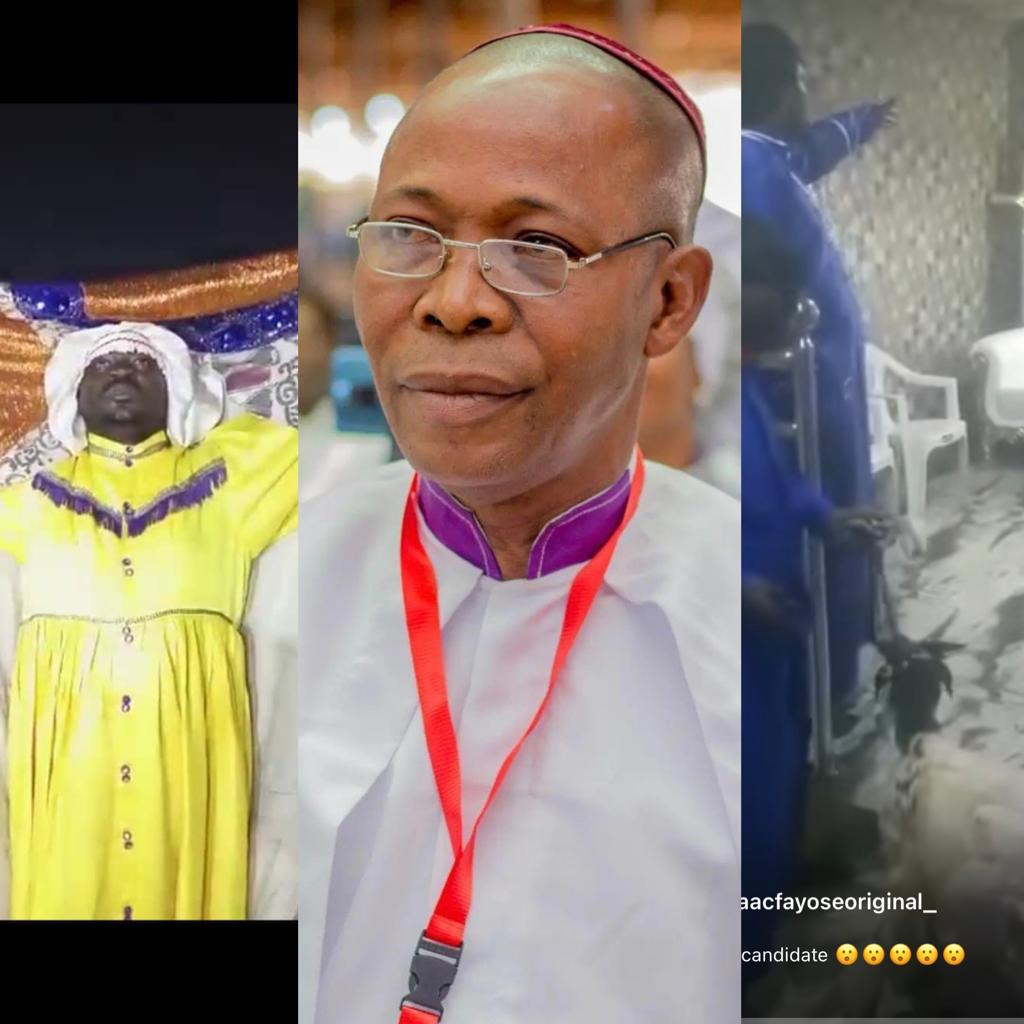 The Chairman, National Executive Council of the C&S Unification Church of Nigeria, His Grace Most Rev. S.A.O Adeoye has said a true seraph won't engage in fetish practices, It is not worthy of the faith.
He made this statement while speaking to our correspondent on the viral videos going around, a man appearing to be a prophet offering animal sacrifices and another displaying a masquerade in what look like a church service. He stated that they are misrepresenting themselves as members of the church and the church condemned such acts.
However, The clergyman urged the public to avoid associating these groups of individuals with the church, saying that they are bad eggs that use the name of the church to commit their bad activities.
Rev. Adeoye also noted the church will be taking strict actions against such acts to reduce them to a bare minimum.
A disclaimer released by the church leadership stated below, " Cherubim & Seraphim Unification Church of Nigeria hereby informed the general public that the church has nothing to do with some sets of people dressed in Seraph regalia and parading as a masquerade in a church and another set of people bringing a goat to offer prayers to God for a particular candidate victory over the just concluded Gubernatorial election.
"Those people are not part of us. We don't know them. Cherubim and Seraphim Unification Church of Nigeria has nothing to do with them. "We believe in Jesus Christ and acknowledge him as our Lord and personal Saviour.
The Holy Bible is our watchword and nothing more. Any individual or sets of people that engage in such acts in the name of God of Seraph are herbalists who want to deceive people in the name of God. We don't know them."
Leave Comments