No plan to cause division in Unification Campus Fellowship ...CPRO tasks leadership on integrating fellowship with parent body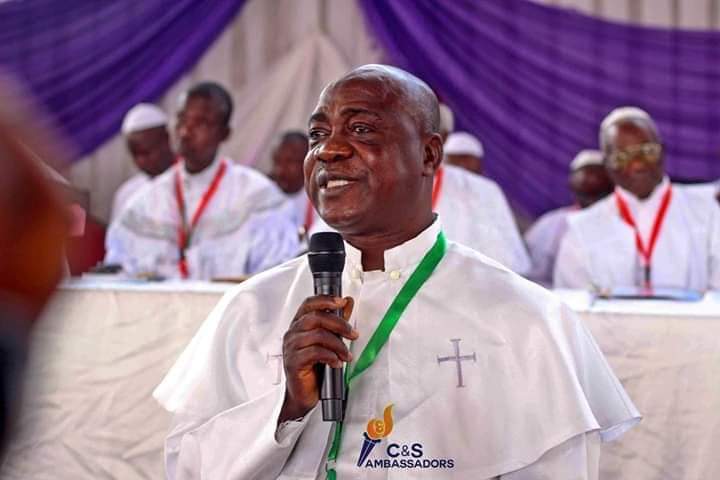 The Chief Public Relations Officer (CPRO) of the C & S Unification Church of Nigeria, Apostle Muyiwa Adeyemi has dismissed the insinuation making the rounds in the social media that there are plans to cause division and set up another C & S fellowship at various higher institutions of learning in Nigeria.
He said no C & S leader is or will be interested in causing division among Seraph students but rather they are interested in advancing unity and progress of the church worldwide.
Specifically, he described as untrue the rumour that the Founder of the Love of Christ Generation Church C & S (LOC), Reverend Mother Esther Abimbola Ajayi wanted to establish LOC in some campuses, thereby causing division among students in these campuses.
He pleaded with social media influencers and bloggers in the Unification church to be more cautious in expressing their opinions on issues about the church and not to generate avoidable controversy capable of inciting members against their leaders.
Fielding questions from some newsmen about the speculation and tension the rumour has generated among students in various campuses, Ap. Adeyemi said, "It is unfortunate that we have this kind of distraction at this moment when our leaders are fighting antics of satan and all forms of centrifugal forces against C & S from forging ahead as one church, under one shepherd.
"I have restrained myself to make comments on the matter until I engaged Mama Ajayi in discussion about the matter. I can tell you that she has no plan to establish LOC in any of the campuses, including Yaba College of Technology, but very willing to continue to support evangelistic drive by any C & S structure or organ, including our various campus Fellowships."
Ap. Adeyemi said Mama Ajayi's confirmation of her position should put to rest controversy the speculation has generated and the leadership of the Fellowship should concentrate on moving the church forward and propagate the gospel in campuses that are yet to have C & S Fellowship.
He, therefore, tasked the leadership of the Campus Fellowship to initiate the process of how to integrate the Fellowship into the C & S Unification Church of Nigeria, the umbrella body of all C & S churches worldwide.
He said with the development and the level of integration recorded at the Unification level, the leadership of the Campus Fellowship should have no excuse in doing what is right.
He said, "Let me use this opportunity to appreciate the leadership of our campus fellowship for their efforts in all these years. God will continue to reward and bless them for keeping all these fellowships waxing stronger in the Lord.
"I also wish to express my personal opinion on some issues many Seraphs had wished ought to have been resolved about our campus Fellowship. And my opinion is predicated on the discussion and resolution of the 2016 Annual General Conference of the C & S Unification Church of Nigeria, hosted by the Praying Band at Akintan Street, Mushin, Lagos State.
"Many conferees wondered why the Campus Fellowship has not been integrated into the C & S Unification Church of Nigeria and the conference set up a committee to look into the matter.
"But there are some occurrences that prevented the committee to set out to work at that moment but we thank God that there is a glimmer of hope that discussion should begin at that level as soon as possible.
"For me as a Seraph, I did not see any justifiable reason(s) why our Campus Fellowship should not be under the Unification. I passed through the Campus Fellowship as both undergraduate and graduate student in different campuses and I know that many members of NEC of the church also had the same experience.
"There are many campus fellowship that are in need of support, which state chapters where those schools are situated cannot help because of the current structure that must be reviewed and properly integrated to the body that naturally is their parent body.
"I hope they will use this year's convention to start thinking in this direction. C & S is one church and it is our collective responsibility to let it remain a united church, under one structure and one Shepherd.
Leave Comments