My destiny with Psalm 119, by Tunmise ... Mama Ajayi remains my mentor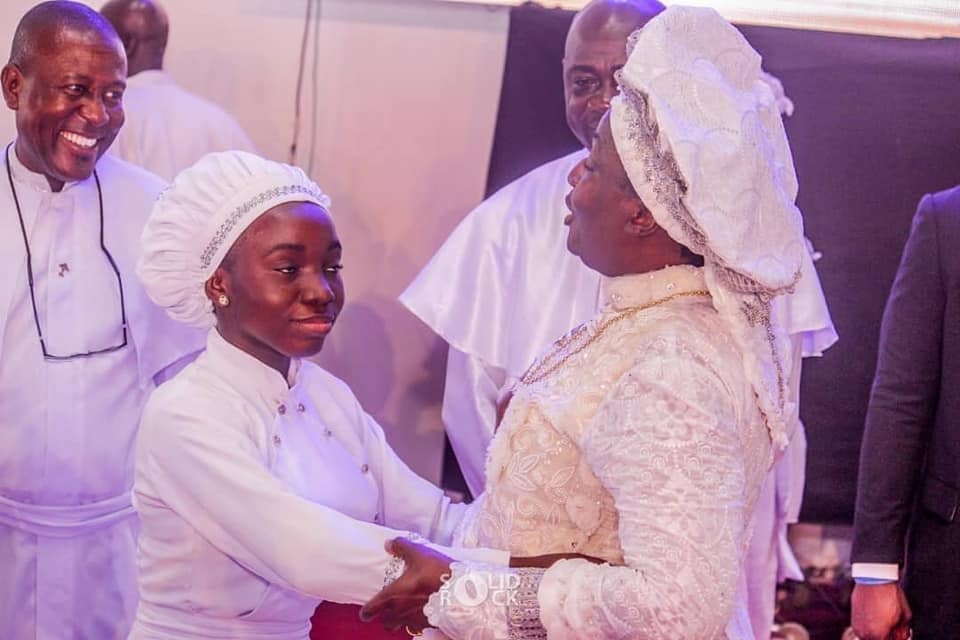 Today, 14th of September 2020 marks a year after which I achieved my memorable feat by the divine enablement of the Lord. On this particular day last year, I stood before thousands of faithfuls to recite the longest chapter in the Bible; Psalms 119 at the 94th year Seraphim anniversary at Seraphim Land, Km 40 Lagos/Ibadan Expressway, Maba, Ogun State. Standing before such a huge crowd wasn't easy for me, the fear of not skipping verses or stuttering was there to battle with, but I trusted God, I trusted His ability in me.
There was a particular point on the stage I wanted to give up. Fatigue set in, I was getting too weak, I just wanted to drop the microphone, go to my mum and tell her, 'I am sorry mum, I can't continue with this any longer'!
But grace and resilience kept me on till I got to the last verse; verse 176. You can imagine the flood of relief coursed through me at that moment.
The clapping and cheering was deafening. The flash light from tens of camera almost made me blind but the ecstasy reached the crescendo!
Immediately, our God - sent Philanthropist; Rev Mother (Dr) Esther Abimbola Ajayi awarded me a scholarship to study anywhere in the world, but my parents chose that i should remain in UI to complete my Law Degree. Thank God Mama Ajayi has kept faith with her promise.
Other monetary awards were also given. I am grateful to the Chief Legal Adviser of the Unification, Supt Ap General Wale Taiwo SAN for N100,000 he gave me immediately, I received powerful books from Supt Ap General Adewusi, which have helped to shape me. I will forever be grateful to all of them.
I thank God for the outpour of His grace upon my life, I thank my parents; Senior Supt Apostle M. O. Adeyemi and Mother-in- Israel Grace Adeyemi who challenged me to recite the psalm. Mama Ajayi has encouraged and build many talents, I thank God that I have her as my sponsor and mentor. I thank everyone who gave me special gifts. I thank all Seraphs worldwide especially the Supreme Head, Baba Alao for the great opportunity given me.
I will forever be a Proud Seraph. I encourage my fellow youth to believe in themselves and never admit failure. With God, all things are possible. Don't allow frustration to set in, don't be intimidated by the vicissitude of life. We are spiritually blessed to be on the Zenith and that is our place.
We have been challenged to do more exploits for God and our best is yet to come!
I remain Adeyemi Oluwatunmise Esther.
Leave Comments