My Burning Desire for the Progress of C&S Youths led to Seraph Cares Foundation - Olaitan Oloruntoyin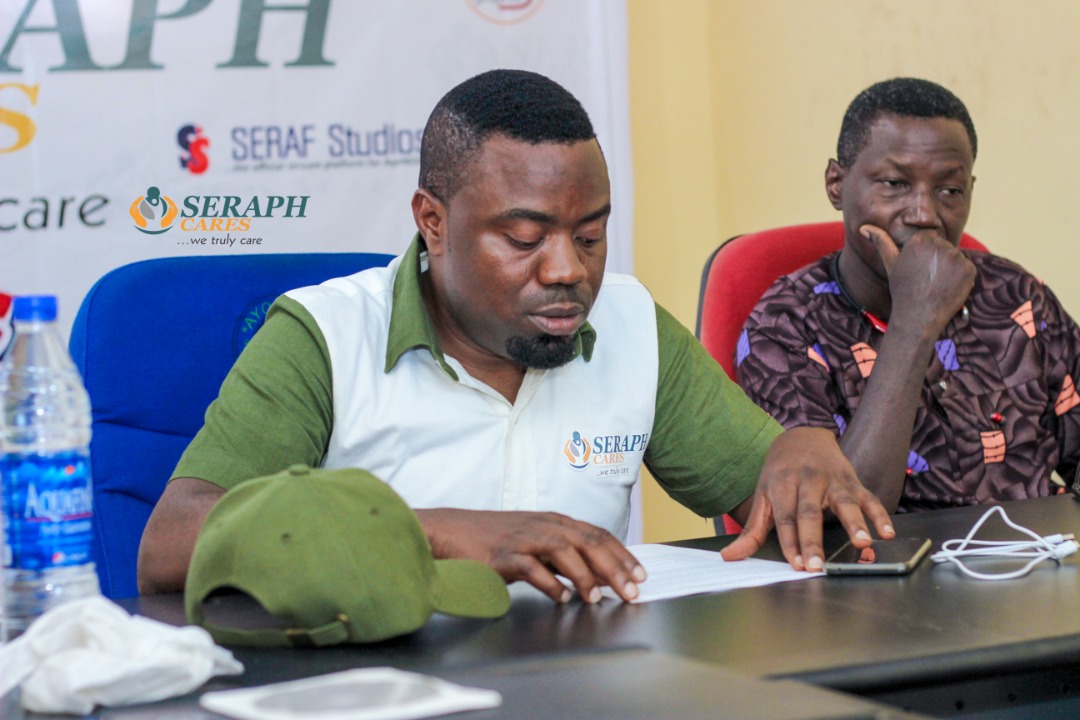 Visioneer, Olaitan Oloruntoyin, unveiled Seraph Cares Foundation on Friday, 11th December 2020 at CSMC Divine Blessing Cathedral, Lagos. Oloruntoyin, who is a creative editor at M.NET, disclosed in a press briefing that the foundation is built on a mandate from God to empower youths. The foundation seeks to build more professionals among youths so they in turn positively influence the society. It also aims at building a church and ultimately a nation, where youths are empowered and where material poverty is completely eradicated.
While addressing the media, Oloruntoyin emphasized that his desire to help C&S youths with his capacity to become skilled professionals necessitated the birth of the foundation. The foundation will focus on the creative industry and there are plans to create an academy that will offer training on Photography, Lightening, Cinematography, Camera handling, Graphics, and many more. The Visioneer iterated that this training is free. 
"We believe when we build the youths with the right skills to face the future. We have successfully built a nation. We intend to start with 30 students for different workshop training for a space of three months. After the first three months, they will be released by the foundation to explore the media world while we take in a new set. In a year, we will graduate four sets of professionals", he said.
The Seraph Cares foundation started years back by providing members in the fold with material clothing to sew garments. The mission is to reduce the number of unemployed youths in the church.  "However, our vision is an enormous one, the foundation will need supports and sponsorship. We are open to any form of partnership with any foundation within the fold fighting towards the same course", Olaitan added
The official launching of the foundation will hold on the 29th of December and operations will commence in January 2021.
Leave Comments