I Love C&S with Great Passion But My Vision as a Minstrel Is to Unite the Body of Christ - Tom Josh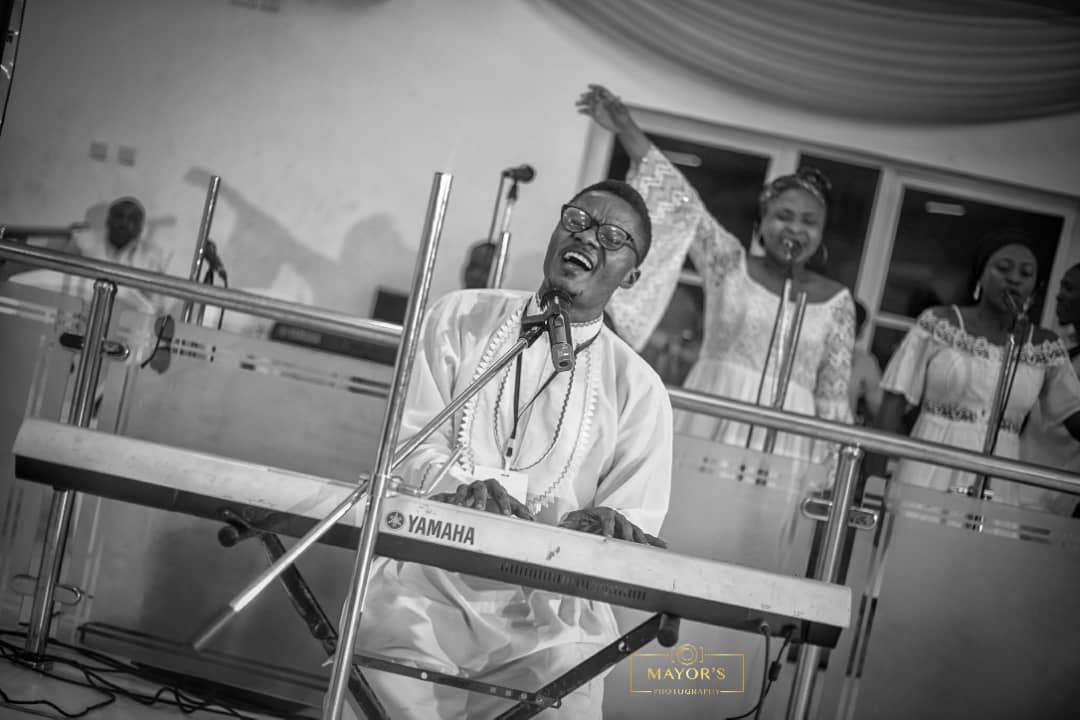 Ajose Olatomiwa Joshua, popularly known as TomJosh, is a minstrel whose music reflects Christ having a great attribute of the global gospel music minister "DON MOEN" in an interview with our correspondent Gideon Akog, where he shared his journey and vision for the body of Christ in our  "SERAPH MINSTREL" edition. Seraph Minstrel is a newly unveiled category of Seraph Stories dedicated to introducing, showcasing, and sharing stories of C&S gospel artiste all over the globe.
SS: Can we meet you, sir?
I am Ajose Olatomiwa Joshua (TomJosh). A graduate of Lagos State University. A lover of Christ. I'm from Lagos (Badagry Local Government), I'm a lover of music and a Worship Leader.
I own a ministry "Tom Josh and Palace of Latria", It's CAC certified. I am still single but not searching 😊.
SS: What got you into music?
I lost interest in football due to lack of connection, I was a good footballer. So I diverted every interest in music because it was initially 50/50 (for both football and music).
SS: How did you start your music career?
I was a young boy when I started playing the drums. I have a flair for music and started building myself. I attended the Cherubim & Seraphim Society (Captain Abiodun's Church). The elders employed a music instructor who became my first piano teacher. He taught me for only a month alongside Bass guitar. After the first month, he was asked to stop coming while I developed myself personally. The following year thereabout I joined Lagos State Mass Choir where the whole picture of becoming a great singer evolved. It was a great platform to be. I achieved a lot from great teachers and singers. But the funniest part is they didn't know until 6 or 7 years that I could play the keyboard because my purpose there was different.
SS: What are your sources of inspiration?
I am inspired whenever I study and pray. Sounds, motivational write-ups, soul music, and words of encouragement from my love also inspire me.
SS: Did you by any chance study music in the university & what university?
 Not yet, though I am still planning to.
SS: As a gospel minister, who would you like to do a collaboration with? 
I would love to collaborate with Don Moen.
SS: Where do you see yourself in five years?
I see myself as a great minister, leading millions in worship. I have the grace and gift of writing and composing songs easily. So in the next five years, I want my songs to be across the globe.
SS: Have you ever dealt with performance anxiety?
Yes. The truth is, the anxiety always turn to fuel to my inspiration. And before or immediately after the ministration there's always a breakthrough.
SS: Did your church (C&S) have any impact on you reaching this height?
Hmmm. Yes, C&S Kings Court Chapel really made a great impact on me. Our Core Value is "KLER"
K - Knowledge
L - Love
E - Excellence 
R - Righteousness
SS: What is your advice for teenagers who aspire to be like you?
My story of reaching where I am is a long one full of testimonies. But in a nutshell, be focused, be strong, be determined, hold on to your dream, pray over it always, and lastly do not be negative about your dream and always shun anyone who tries to speak negatively about your vision. Because our God is a God of positivity and possibilities.
SS: What are your plans for C&S?
My two major plans for C&S amidst others are:
- To bring unity (I know I would achieve this sooner via my songs).
- To find a way to make them know and understand that it's a good thing to support your own product (and not criticize) at all costs.
SS: What do you have to say to your fans out there? Make a shout out.
I love C&S with great passion. I am a C&S and proud to be. Our belief, strength, and righteousness is not the garment or what we wear, it is our heart that matters. The greatest gift is to have Jesus.
My vision actually makes people think I'm deviating from the C&S forum, but no. I want you all to know that my vision is to bring Christianity/ believers together through my songs.
I love you all out there.
Leave Comments