ESTHER AJAYI FOUNDATION ON A MISSION TO ERADICATE POVERTY IN THE WORLD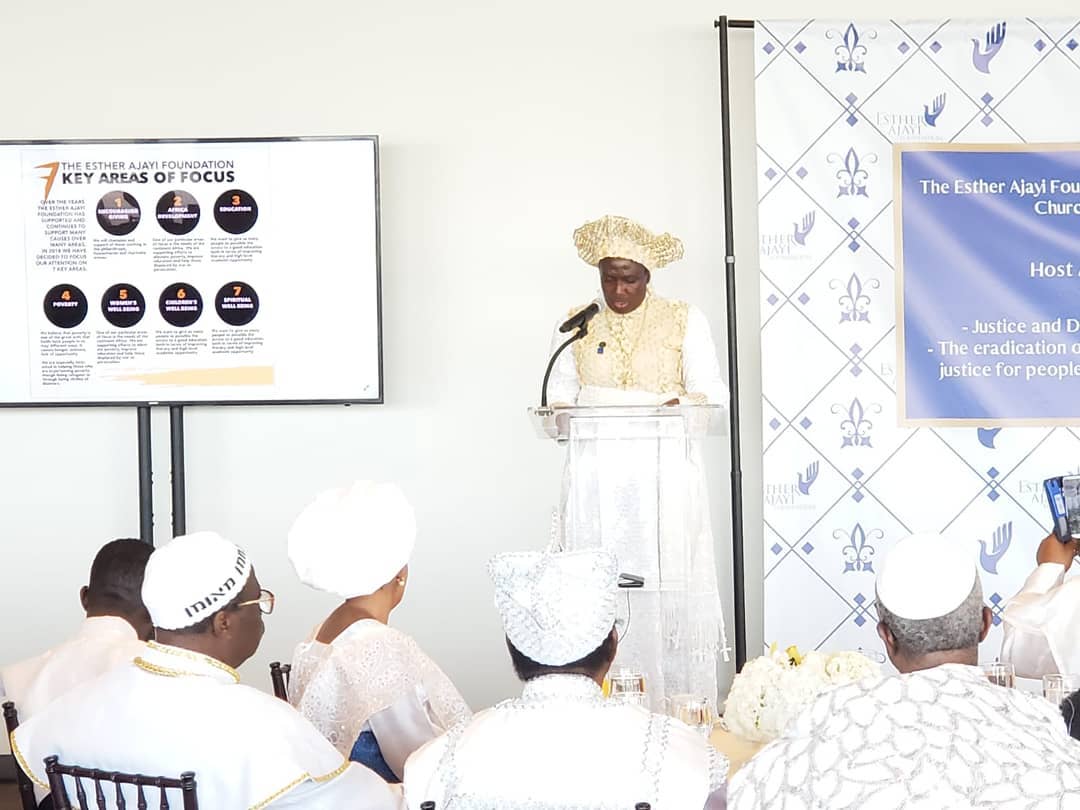 Rev. Mother Esther Abimbola Ajayi speaking in the United Nations at an event organised by the ESTHER AJAYI FOUNDATION in partnership with the white garment churches and the Moses Orimolade University said the Esther Ajayi Foundation serves to have recognition, justice and development for the people of Africa descendant and around the world to  accelerate global strategies and actions to eradicate poverty, achieve peace and social justice for people of all faith and ethnics around the world. 
My life experiences led me to found the Esther Ajayi  Foundation,At some point in my life, I became homeless in the UK and my husband was admitted in the hospital so i discovered anybody in the world can also be in such a situation.This lead to the establishment of the ESTHER AJAYI FOUNDATION. 
In her speech,she listed the Mission of the foundation
*Eradication of Homelessness and Health Issues - Good health and well being of the people
*In partnership with the Moses Orimolade to eradicate ignorance from africa with Quality and affordable education
*Eradicate poverty from all over world Zero *Hunger - Providing food for the world at large
*Gender Equality 
*ProvideClean water and sanitation
*Provide Decent Work and Economic Growth
* Peace,Justice and strong Institution
In rounding up the foundation's Mission, she said we are here to form partnership and additional networking with the united nations to achieve our goals.
Finally, she expressed that the greatest gift of mankind is the gift of giving.I celebrate giving and giving is not about the people but about you. There is power in giving and power in love. 
Leave Comments