C & S Head cautions critics of Gani Adams "ordination"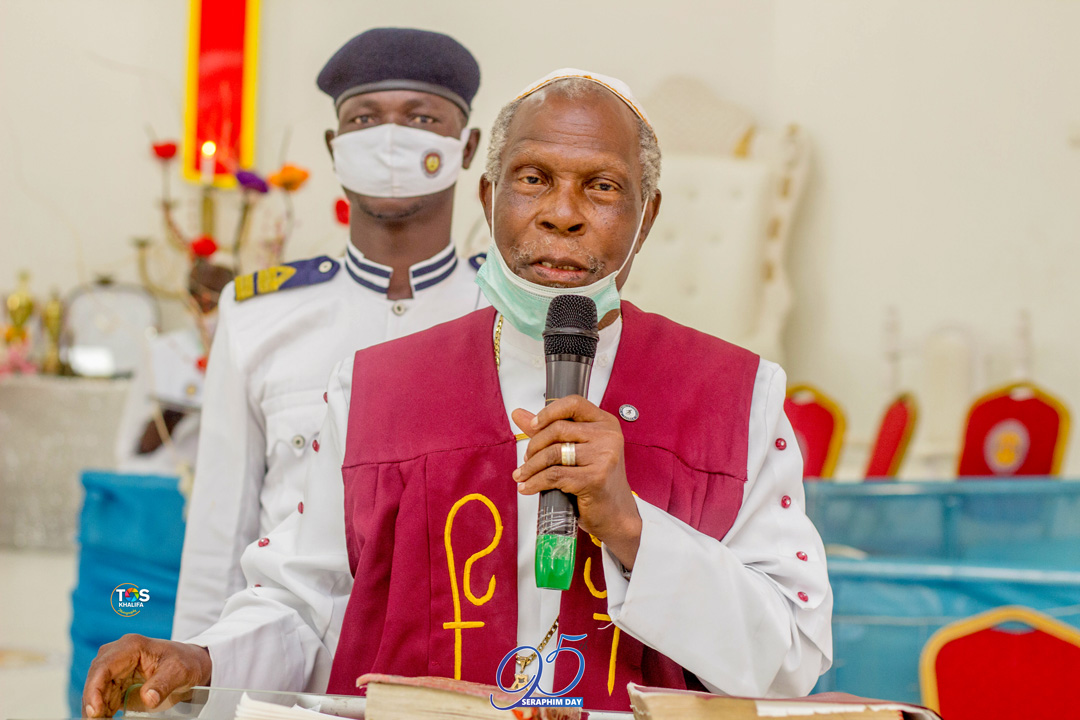 The Supreme Head, Cherubim & Seraphim Unification Church of Nigeria, His Most Eminence, Prophet, Dr Solomon Adegboyega Alao has called for caution in discussing issues surrounding "anointment" of Aare Ona Kankafo of Yoruba land, Iba Gani Adams as an "Apostle".
He declared that C & S is a church open to all human beings that confessed Jesus Christ as his/her Lord and saviour and ready to accept the tenets of the church.
The head of the C & S church Worldwide said the critics of Iba Gani Adams entering church and wearing white garment should beware of not becoming "Scribes and Pharisees that criticised Jesus Christ for entering a "Levi's House" with publicans and eat. They should take note of Jesus response in Lk 5: 31-32 that "...they that are whole need not a physician; but they that are sick.
"I came not to call the righteous, but sinners to repentance".
A statement signed by the Chief PRO of the Church, Snr Supt Apostle Muyiwa Adeyemi quoted the head of the church to have said that he expected Christians especially C & S members to show love and encourage Iba Gani Adams to be full member of the church.
Dr Alao said it was gratifying to note that Iba Gani Adam's mother was a member of The Saviour's Ministry Worldwide (Cherubim and Seraphim church) and the Yoruba leader was also a member of that church when he was younger and a carpenter.
The reports that he had on several occasions contributed financially to the development of that church was also very pleasing but not a consideration for the honour. He was honoured as a lover of Christ and he could as well, hopefully undergo a " Damascus experience" but "anointing" him as an "Apostle" is inappropriate because the rank is not honorary.
The Supreme Head, however, advised all C & S leaders to be wary of exercising their episcopal duties especially in appreciating members of the society and separate spiritual matters from ceremonial decorations. "Ordinations are sacred and should be treated as such", he said.
Prophet Alao also disclosed that he would be willing to receive Iba Gani Adams as a full Christian and member of C & S Church.
Leave Comments