Three Essential Qualities Every C&S Leader must possess - Dr. S.A.O Adeoye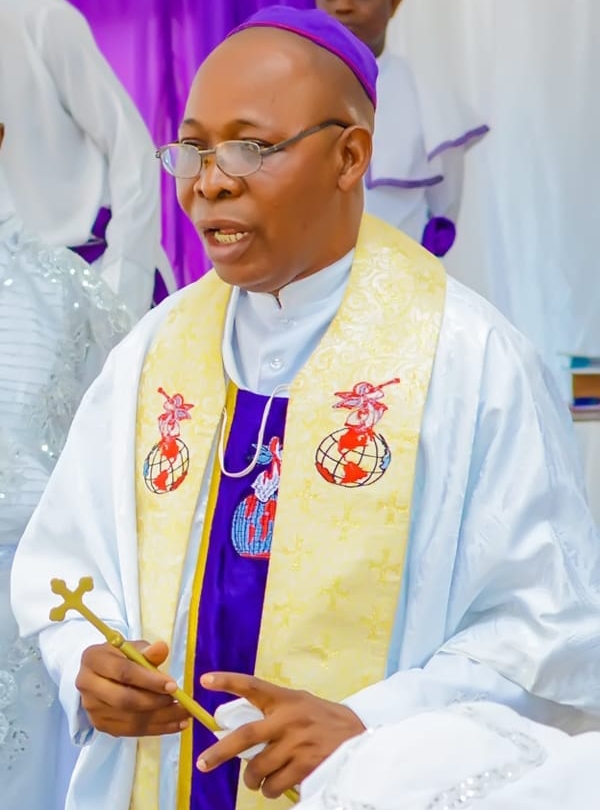 The spiritual head of the Cherubim and Seraphim ( C&S) Progressive Int'l church, His Grace Dr. S.A.O Adeoye has reaffirmed the qualities every C&S leader should possess.
While giving a sermon at the induction ceremony of the Lagos State Chapter executives of the C&S Unification Church of Nigeria, the Cleric emphasized three major qualities.
Adeoye, who referenced the book of Genesis 3:24, explained that the first quality of a true spiritual leader is to be grounded in the word of God.
The clergyman expatiating on the scripture said when Adam failed, God placed Cherubim in the garden. "So he drove out the man, and he placed at the east of the garden of Eden Cherubim, and a flaming sword which turned every way, to keep the way of the tree of life."
"Your educational and professional experience is not enough to oversee a church, without the word of God, no success in ministry.
Ceaseless Prayer is another quality the Cleric stated. According to him, if Christ could pray for success, we also need prayers to be successful.
He concluded that the guidance of the Holy Spirit is another paramount quality.
"The church of the Lord should be run with the leading of the Holy Spirit", he said.
In his sermon, he also admonished the inductees by quoting the scripture Genesis 2:15 "And the Lord God took the man and put him in the garden of Eden to dress it and keep it".
He explained that the purpose of God for Adam is to dress and protect the garden which is tantamount to the purpose of God for every man in his place of assignment.
He said God placed us in the field to work so we can achieve this specific purpose.
Adeoye implored members to walk together in unity so the C&S we'll envision can be actualized.
Leave Comments