Pastor E. A Adeboye Once Said To Me: Music Is Your Inheritance -K Baba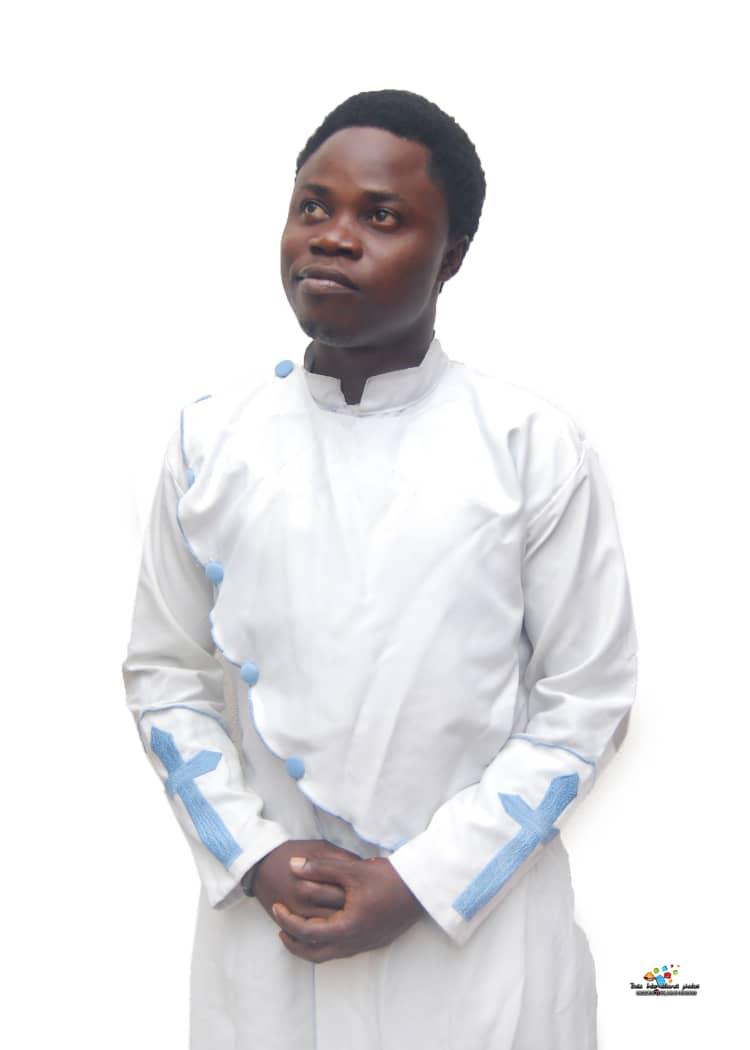 Aina, Kehinde Michael, popularly known as "K Baba The Evangelist" who was part of the six gospel artistes of the grand finale at the Youth Praise Mini Concert, in an interview session with our correspondent Gideon Akog shared his creative process and musical career prospects in our "SERAPH MINSTREL" edition. Seraph Minstrel is a newly unveiled category of Seraph Stories dedicated to introducing, showcasing and sharing stories of C&S gospel artistes all over the globe.
SS: Can we meet you, sir?
K Baba: I am Aina, Kehinde Michael. I had my first degree in Urban and Regional Planning from the University of Lagos and obtained a Master's degree in Business Administration from the European University of Latke, Mersin 10, Turkey. I'm the coordinator of the Eternal Youth choir and I'm a member of the Lagos State Mass Choir. I am married with a kid.
SS: If I may ask, how did you come about the name "K Baba The Evangelist"?
K Baba: Back in the late 90s, I used to answer to 'KENNY' as a nickname, but as time passed by and I began to grow in my music career, I decided to change from that because it's a very common name for a twin. I then carved out 'K' from my name Kehinde and 'BABA' from 'Baba MI's the name my mum who usually called me from childhood. I am an evangelist because I spread the gospel of Christ Jesus.
SS: How did a business administrator like you know about music?
K Baba: The Bible says, 'The gift of a man will make way for him.' Music is a gift from God to me but I chose a career path in business.
SS: Can you tell me about your music career?
K Baba: Well, I've been into music since my childhood. I started playing the keyboard at age six. I actually began my musical career as a young boy in a church choir where I featured as a worship leader almost every Sunday but at some point in time, I took interest in praises and by the grace of God, I've been invited for several ministrations in Nigeria and all over the world.  
SS: Did you by any chance study music?
K Baba: I actually got two grades from MUSON center, Lagos.
SS: What is your source of inspiration?
K Baba: That should be the C&S hymns. This is what I love to sing all my life! As an ordained Apostle in the C&S church, passing a message of comfort to people is my zeal!
SS: How do you feel being part of the winners of the competition at the Mini Praise Concert and how will you utilize this priviledge?
K Baba: Hmm, I feel so great within me, and so grateful to God. Being one of the artistes at the concert last year, I was determined from home that I must be one of the top 6, trusting in the help of God. Utilizing the opportunity was another plan on its own but all I want to do is to spread the good news of Christ at the Mega Praise Concert.
SS: What impact will this have on your personal life and music career?
K Baba: Automatically, it's going to have a great impact such as more media friends and also more invites to concerts. As I speak to you now, I have over seven invites in December.
SS: If you weren't a Seraph, do you think you could have gotten this far in your musical career?
K Baba: Hmm, honestly speaking, I would have gone far. While I was in Turkey, I was graced to be the choir coordinator of the four RCCG parishes in the whole OOF Istanbul. Pastor E. A. Adeboye came around that period and after he felt the spirit of God during a ministration I took, he told me that music is an inheritance for me and I should keep it up.If I had remained in RCCG, I would have gone far as well but all glory to God that where we are today, we aren't small.
SS: How did you see the opportunity given to you and what do you have to say to Reverend Mother Ajayi if you had the opportunity to meet her in person?
K Baba: Hahahhahaha.... I'm a bonafide LOC member; I'm always close to our dear Mummy Esther. I will never take this opportunity for granted, it's recorded in the history books already. There are no words that I have to tell Rev'd. Mother now that she hasn't heard before. What I just have to tell her is that 'her heaven is sure already; she has accomplished and is still accomplishing her mission on earth.'
SS: As a gospel artist, who would you like to collaborate with?
K Baba: Collaboration? Wow!  I've always loved to work with the likes of Sola Allyson, Panam Percy Paul, Mikel Abdul, Sinach and a host of worship leaders. In the C&S Church, I love to work with Tom Josh, YK DAVIDS and Voice of Aleph.
SS: Have you ever dealt with performance anxiety?
K Baba: Yes, I dealt with performance anxiety in 2009 where I was the youngest artiste to minister with the likes of Bukola beke, Pastor Kunle Ajayi and Panam Percy Paul in attendance.
SS: Did your church(C&S) have any impact on your fulfillment of this height?
K Baba: Yes, C&S church had an impact and I will always be grateful to the church.
SS: What is your advice for teenagers who aspire to be like you?
K Baba: My advice is that they should always put God first in all they do.
Leave Comments