My purpose is to inspire with my songs, the reason why God gave me the name "IMISIOLUWA".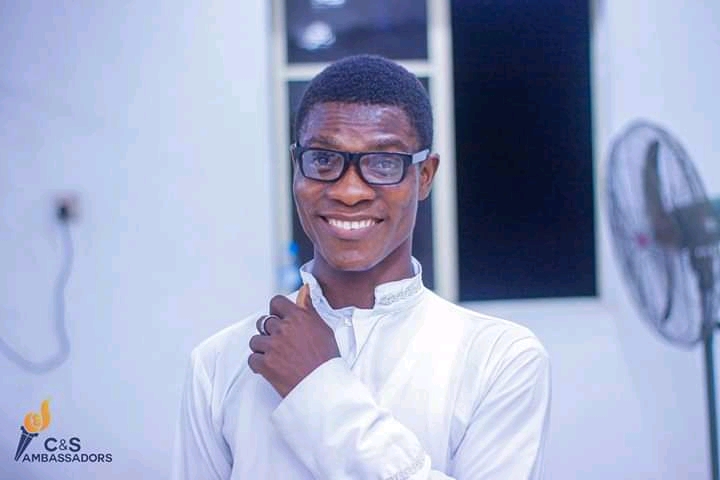 Seraph Stories' series, Seraph Minstrel is dedicated to introducing, showcasing, and sharing stories of C&S gospel artistes all over the globe. In this edition, Olumide Olujuwon Olutosin popularly known as "ImisiOluwa" shares his musical journey and purpose with our correspondent, Gideon Akog.
Can we meet you, sir?
 My name is Olumide Olujuwon Olutosin, the second born and the only son of a family of five but now four because I lost my elder sister. I hail from Erusu in Akoko North West, Ondo State.

The name "IMISI", how did you come about that sir?
 Hmmm!, While we were still very young in church, I gave myself a stage name "Jayminor" but I couldn't fathom my purpose until I pleaded to God to reveal my purpose to me.
On a faithful day, while having a revival in church someone went in trance and gave me a message that the stage name given to me from above is "ImisiOluwa" because I inspire people with my songs.

Can you tell us about your musical career, how you got started, and the journey so far?
Ijinle loro na! Awamaridi si ni! I am talented from birth, I was acting my movie without a director for about 10years of my existence then; though I used to lead our children fellowship. To me, it was a movie without a director not until the choirmaster of my church then discovered me and took me to the choir's barricade. So I joined the choir when I was 11 years and here we are now, still waxing stronger in His vineyard. Though the journey was rough and tough, Glory be to God for His Grace. I am glad to tell you that I am now the choirmaster of my church.
As a gospel minister, who do you look forward to collaborating with?
I don't mind collaborating with anyone, in as much you are a vessel unto honor. Regardless of the country, region, who you are, and where you are from; just be for God, and let's go into the world and preach the Gospel because I believe that's the major and the only assignment that was given to us.
 On the other hand, many are called but few are chosen. We may all be singers but we are not all ministers. So I'd like to vet before collaborating with anyone; I can't lose my substance because I want to please a man or I want more fame.
Tell us the mission of your music and your source of inspiration in terms of your composition and stage performance?
My mission is to inspire lives as my stage name implies, tell those people tarnishing the C&S image that we have firebrand ministers amidst us, and bring more lives to Christ. 
I don't know how to explain this but let me try. I get my inspiration anytime I close my eyes and hum a note. Either for composition or ministration and I balanced it up with a musical sound, thank God for the piano app installed on my phone.
Do you have any track to your name sir?
Yes, I did a single 6years ago, featuring Amb. Shina Harmony titled "E o more". Presently I have up to seven songs with me but I'm still waiting on the Lord for a go-ahead to release the sounds.
In building your career did the church have an impact on your career?.
Yes, This is where I belong and I'm always proud I'm a part of this winning team. I can't forget some of our hymn titled Kini you Keihin Aye, Egbe Kerubu ti ye, Awa ni Imole Aye and the chorus of Eyin Angeli towa Olorun (Apa lase lagbala Orun). I've met with so many firebrands ministers in C&S that are giving me more hope to work harder and never lose focus.
Where do you see yourself in five years?
I see myself fulfilling God's purpose because He created me for a purpose and that is winning souls for him, letting people believe more in Him.
What is your advice for teenagers who aspire to be like you?
My advice is they should sing to express not to impress. We have many Internet-made stars and ministers in our society now, they shouldn't be intimidated. Waiting on the Lord is the best, according to Isaiah 40:3. But they that wait upon the LORD shall renew their strength; they shall mount up with wings as eagles; they shall run, and not be weary, and they shall walk, and not faint.
I would also tell them to always pay attention to the instructions and commandments of God as stated in Proverbs 3:  My son, forget not my law; but let thine heart keep my commandments. Put your mind in whatever you do.
Leave Comments