​​​​​​​My goal is to preserve hymns in our language for generations to come - Tolu Akande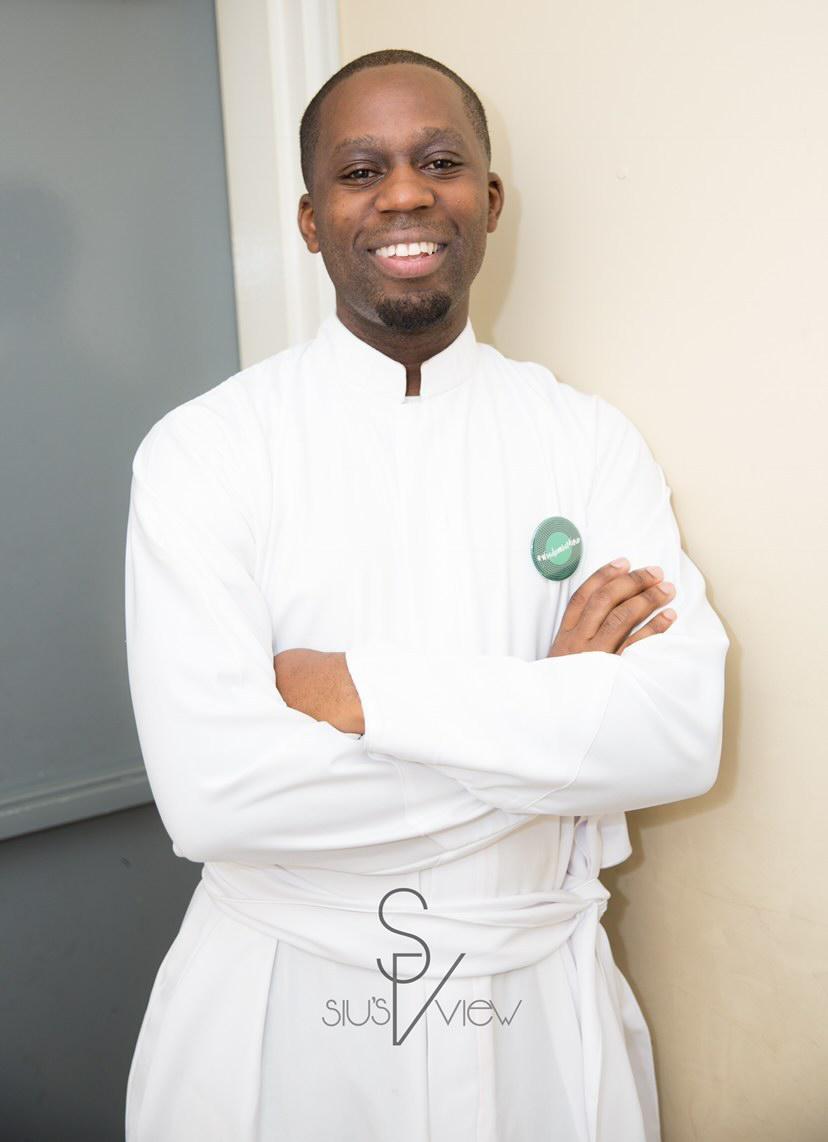 Seraph Stories' series, Seraph Minstrel is dedicated to introducing, showcasing, and sharing stories of C&S gospel artistes all over the globe. 
In this edition, Tolu Akande shares his musical journey and prospect for the church. Akande is a C&S hymn enthusiast, popularly known for diverse series of songs of prayer "Orin Adura".
Tell us about your musical career, how you got started, and the journey so far?
My musical career like any other 'child of Kerubu' began in the church choir. From a very young age, you could find me in the choir stand, trying to play every instrument. I began with a desire and love of music that I just could not shake. Every chance I received, I did my best to watch, learn, and play worship music and hymns at church. It was from the place of church services that I had ample opportunity to grow. 
What is it like being a C&S gospel artiste overseas?
To be honest, I don't think I'm that great of a "gospel artiste" - many have taken the mantle of "artiste" much more actively than I. I would call myself more of a recording artist than anything else, as the majority of my team when it comes to music ministry has manifested in recorded work that people can listen to in their own time... as opposed to see me visiting churches as a guest minister.
 
Why are you so passionate about hymns? What drives you?
The Lord spoke to me some years ago... "Hymns are sound doctrine, sound theology, placed to anointed melodies that have stood the test of time." Growing up, there were so many times where I would be reading my Bible and find myself shocked - thinking the Scripture I was reading was originally from the hymn book. Not knowing it was the Word. I love hymns because they are a unifier in the Body of Christ. The 7-year-old and 70-year-old love to sing hymns. 
What's your favorite hymn? Why?
Ah... this is an impossible question for someone like me. It changes every week, for this week it's "Krist' Ki Jooba Re De."
"Eyin Araye gbo" video left us awestruck, can you tell us a bit about it?
This was such a fun project. People think it's recent. However, that was recorded in 2013. For some reason, as of late the Holy Spirit decided to highlight it. It was just a combination of me and some of my friends putting thoughts together for each scene to depict the lyrics of the song. It's an evangelical hymn by nature - we were simply trying to find a way to depict the call to repentance in a creative way. 
What inspires your song composition and production?
To be honest, I don't listen to a lot of music. The inspiration comes in one million ways. Maybe I just hear a melody or I'm practicing at home or one of the musicians or producers, I'm working with comes up with something. During Orin Adura Volume 2, a week or so before recording I was on a call ground. The majority of hymns you hear on Volume 2 came by inspiration of the church bells on that campground which would play hymns every 3 hours. 
Do you have plans for the C&S church in terms of music?
The goal is to preserve hymns in our language for generations to come. Orin Adura is a series that I've not yet complete, at least a few more volumes.
 What is your advice for teenagers who aspire to be like you?
Aspire to be like Jesus, not me. Seek His heart for yourself and for others. Find your lane, your anointing, your purpose, and then live it with all of your heart. 
  Is C&S church music overseas different from Nigeria, Do people appreciate your kind of music overseas?
To be honest, it's not that different. We're all Nigerian at the end of the day. However, the way I've traditionally done C&S music in my recordings has been different because I'm purposely trying to highlight the lyrics and place a different type of flow to our music with a focus on worship and meditation. 
Where do you see yourself in five years?
I was glad when they said unto me, "let us go to the house of the Lord." I'll be in church with my family... everything else the Lord will take care of.
Leave Comments