I Turned Down So Many Juicy Offers To Leave the C&S Church Because Of My Roots - YKDAVIDS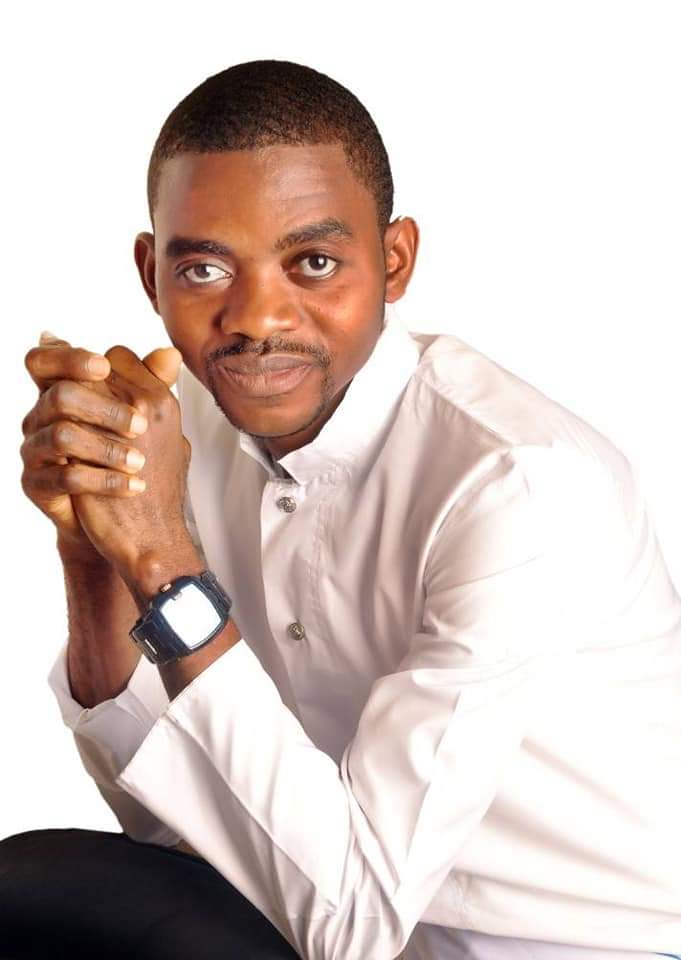 YKDAVIDS, the gospel artiste who came first and the most outstanding of the thirty-six(36) selected artistes at the Mega Praise Mini Concert,is to feature at the Seraph Youth Mega Praise 2.0. He had a great time with our correspondent Gideon Akog where he shared his musical and success journey in our  "SERAPH MINSTREL" edition. Seraph Minstrel is a new unveiled category of Seraph Stories dedicated to introducing, showcasing and sharing stories of C&S gospel artiste all over the globe.
SS: It's a pleasure having you here, please can we know you?
YKDAVIDS: I'm Ogundare Olayinka Davids, also known as Ykdavids.
SS: If I may ask, how did you come about the name Ykdavids?
YKDAVIDS: Most people call me Yinka Davies and asked if there is any relationship between me and the legendary female singer, Yinka Davies. Though I told them I'm a fan of the singer but It actually leads to confusion anytime I said no. So I decided to create a distinct name for myself which was led by the Holy Spirit.
SS: How did you come about loving music?
YKDAVIDS:  Music has always been part of me from birth. I took after my mother. My mother is a great worshipper who loves to sing praises to God. In tough times she taught us to be full of praises and worship to God. I have always loved music from childhood.
SS: Kindly please share how you started your music career?
YKDAVIDS:  It all started decades ago in the church. When I was very young, my mother encouraged me to call hymns during weekly services in the church. Not just me, but myself and my elder brother though we weren't in the choir. So, the founder of the church, Baba Aladura John Ayibiewu Jemilugba told my mother to let us join the choir. My mother and brother were happy about it but I disagreed because I was shy. Of course, she had her way and forced me to join the choir because she saw the zeal and passion for singing in me. It was in the choir I was discovered and nurtured. Hence, I joined briefly Igbobi College School choir, Lagos State Mass Choir of C&S Unification church, SBO Local Division Central Choir, Igbalode voices among other numerous choirs. It was from this stage I began to build my musical career.
SS: Can you please share with us on how your creative process is?
YKDAVIDS: My creative process is influenced by divine inspiration. I generate ideas from occurrences, experiences, imaginations and the word of God. My creative process is sometimes informed by learning and analysing other reliable, genuine and original creative works.
SS: Who is your source of inspiration?
YKDAVIDS:  I get inspired by lots of people but above all, SWEET MAMA, my mother is my main source of inspiration. She would go beyond limits to encourage me and support me even in the face of unimaginable adversity.
SS: In the gospel music scene, who would you like to collaborate with?
YKDAVIDS: I would like to work with great local and international gospel artistes. For instance, gospel artistes from the Cherubim and Seraphim fold and other artistes like Sola Allyson, Tope Alabi, Nathaniel Bassey, Tim Godfrey, Sinach, Don Moen, Israel Houghton, Travis Greene, Matt Redman and other great gospel singers.
SS: So far in your musical career, have you ever dealt with performance anxiety?
YKDAVIDS: I have never had stage fright because each time I'm privileged to sing, there is immense joy flowing in my heart. However, the stress associated with performance and preparation can take its toll on the body but I take care of it before the performance.
SS: How do you feel being one of the winners of the competition at the Mini Praise Concert and how will you utilize it?
YKDAVIDS: I feel joyous and happy. I feel loved and honoured. I feel privileged and graced. I was actually overwhelmed and amazed because this goes beyond my imagination. Though I dream big, I didn't see this coming. I give God all the glory. I will use it for the glory of God and the benefits of mankind.
SS: What impact will this have on your personal life & musical career? 
YKDAVIDS:  Hmmm. God willing, going by the words of the Seraph Youths Mega Praise committee and the goodwill, benevolence and compassion of our mother, Rev. Mother Esther Ajayi, the impact will be almost indescribable because it will lead to a massive turn around musically and not just for me personally alone but people around me will benefit from it too.
SS: Where do you see yourself in five years? 
YKDAVIDS:  At the top doing massive exploits for the glory of God all over. I see myself in a position where I would continually be able to bless souls, enrich lives and inspire countless people with the inspirational and soul-lifting gospel of Christ songs beyond the shores of Africa.
SS: How did you see the opportunity given to you and what would you say to Rev mother Ajayi if you have the opportunity to meet her one on one? 
YKDAVIDS:  I see the opportunity as a golden one enough to change my life for good, for a life of faith upholding testimonies. Wow! If I have the opportunity to meet Iya Adura, our God Sent Mother, the convener of Celebrate the Comforter.The Holy Spirit will teach me on what to say, but all I know is I struggle to get the right words to describe how much love I have for the selfless great works and massive exploits she's doing all over the world to bless numerous lives. In fact, I find it difficult to believe she's really doing these gigantic life-changing projects, but they are real and she's a Seraph. Glory be to God for this is the Lord's doing and it is marvellous in our eyes.
SS: Did your church (C&S) have any impact on you fulfilling this height?
YKDAVIDS: Very, very well. It all started from the church. You will find out in my earlier comments. The church helped in setting my path.
SS: If you weren't a Seraph do you think you could have gotten this far in your musical career?
YKDAVIDS:  Only God knows what no man knows. I can't really say that because I'm not God. All I know is, I have always been receiving many juicy offers to leave the C&S church for other denominations. They were ready to provide all my needs, infact, the latest one was shocking because the package included a wife. I knew my mother's stance on it, so I had rejected it before telling my mother who instantly said capital NO as I had thought. I even told one of our leaders in the C&S Unification church. But it wasn't an easy decision because everyone wants to live a good life and not the opposite. But one thing I've come to understand about God is, He works with time. The book of Ecclesiastes 3 verse 1 says, "There is a time for everything and a season for every activity under the heavens."Though there were frustrations, I took courage in the book of Isaiah 40 verse 31 which says, "But those who hope in the Lord will renew their strength. They will soar on wings like eagles; they will run and not grow weary, they will walk and not faint ."I know once the time of God is set, absolutely no one can stop Him. And that's what I read in Hab 2 verse 3 which reads, "For the vision is yet for an appointed time; but at the end, it will speak, and it will not lie. Though it tarries, wait for it; because it will surely come, It will not tarry."I'm sure, the right time is here. And I know that God of Cherubim and Seraphim Church is faithful. He will do it because He is at work.
SS: What is your greatest strength/ weakness?
YKDAVIDS:  God is my strength. Though canal weaknesses are there as a human, I can do all things through Christ who strengthens me.
SS: What is your advice for teenagers who aspire to walk this same path as you?
YKDAVIDS: First and foremost, is to trust God. They need to commit their time to God. I believe when you make yourself available for God's work, He will reward you by making Himself available when you need Him too, in fact, He will overdo it. God does or gives us extremely more than what He gets from us. He is a rewarding and faithful father. I want to tell them to focus on their dreams and refuse to be distracted. Also, they must never say never because with commitment and diligence, dreams come true.
 SS: What is your plan for C&S with this great privilege given to you?
YKDAVIDS:  It's been a long-time dream to help in the growth of the church spiritually, physically, financially, morally and more through music. 
So with this privilege, I will build on the good works many people of the fold have done and still doing to take this church, the body of Christ to the place where it belongs and/or should be.I also believe if you are blessed, you should bless others too, like Rev. Mother Esther Ajayi says all the time. So, when God helps me to get to the top, I plan on lifting others too via beneficial platforms like the one I benefited from too so that we can all rise together.
Leave Comments