C&S Churches Need To Believe, Support, And Promote Their Gospel Ministers Home and Abroad. - Aramide Fadilepo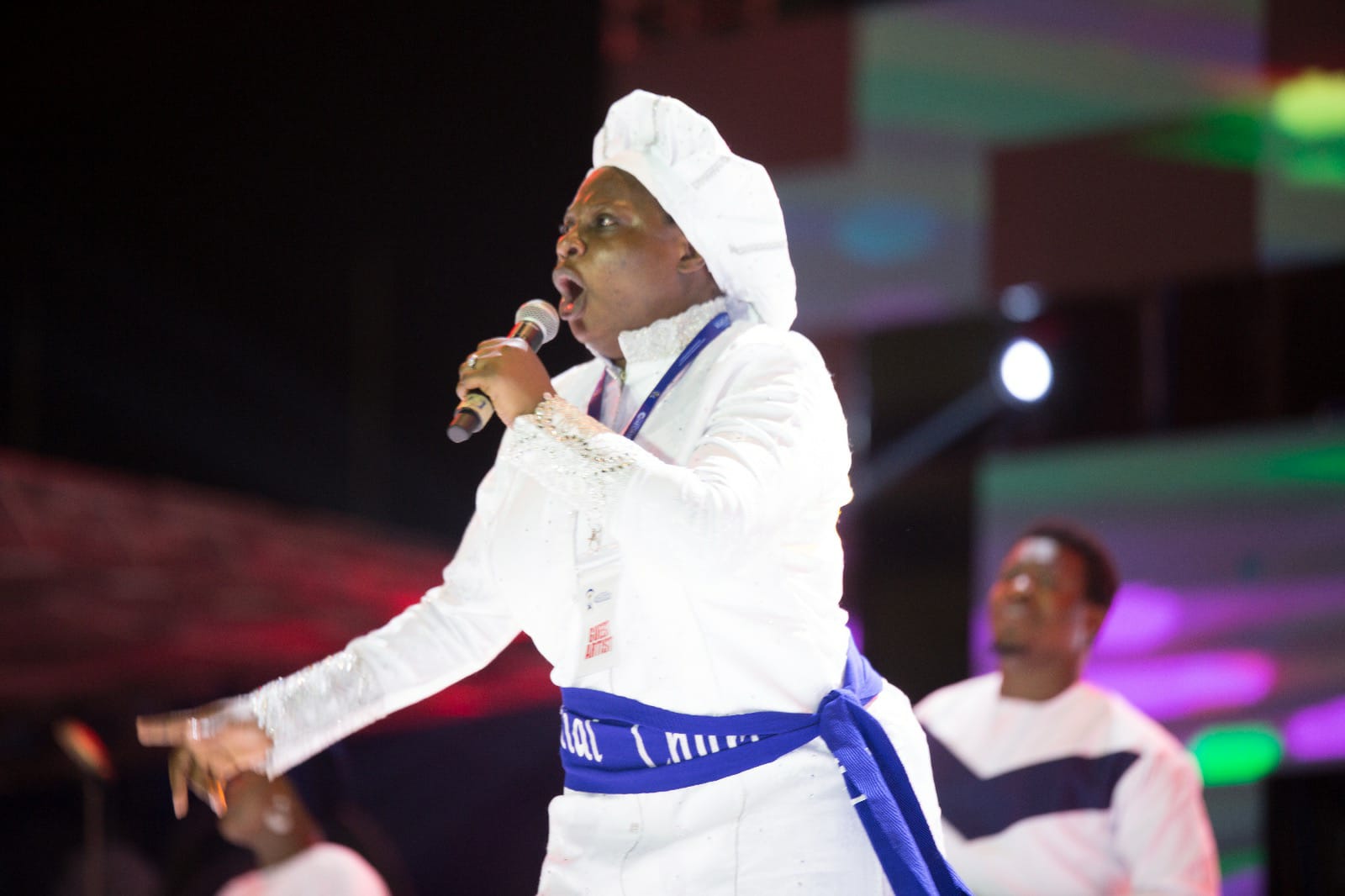 Aramide Fadilepo is a renowned gospel artiste in the United Kingdom and a member of the Love of Christ Generation Church. Recently celebrated her one-year single debut titled "I AM WINNER".In an interview with Gideon Akog in our weekly "SERAPH MINSTREL" edition. Seraph Minstrel is a newly unveiled category of Seraph Stories dedicated to introducing, showcasing, and sharing stories of C&S gospel artiste all over the globe.
Can we meet you, ma?
My name is Aramide Fadilepo. I am from Lagos, Nigeria. I am a wife, mother, sister, daughter, and child of the  Most High God.
Tell us about your musical career, how you got started, and the journey so far?
I started singing at a very young age in my late Primary school years and into Secondary school. I picked up interest in Christian songs from school assembly songs and from there it became part of me. I became born again in the mid-'90s at Campus with BLW (Believers Love World) under the mother church  Christ Embassy. I developed a zeal for God with all attendant qualities in Christ especially, singing. I grew further in Christ in other churches within C&S and then my singing talent became evident.
What is it like being a C&S gospel artist abroad?
There are always many challenges in all fields or all denominations and any geographical location. Based on my experience as a gospel minister especially in C&S, despite all supports, you may enjoy there are loads of areas that need improvement. C&S churches need to support their gospel ministers home and abroad, promote more of their songs, believe more in their members and be intentional, not half-hearted and to see the effort of their gospel minister within the confines of his/her personality alone!
There is nothing other denominational gospel ministers could do that C&S too cannot do. We need to embrace change as a congregation especially in English Songs and not be stuck "wholly alone" in our old traditional style of music.  We should also strive towards great music that could stand a test of time and can cut across different denominations. The C&S church needs to work towards building a world-class gospel minister that can stand anywhere to minister in the whole world. Being abroad does not have any difference from being in Nigeria. The experience is the same across the board.
Your performance in Nigeria last year and the previous year was awesome. How did you achieve that ma?
I give thanks to Almighty God for His grace and for the gift of the Holy Spirit that inspired those performances. My gratitude goes to my Leader and Pastor Rev. Mother Esther Ajayi for the awesome platform. They were a huge success due to the help of the Holy Spirit, hard work, dedication, practice, and wonderful band members. In all big stages of that magnitude, there came a moment when I became overwhelmed but the Holy spirit rose to the challenge on my behalf. Likewise, the ability to stay focused and believe in the calling of God upon myself and faith in God coupled with my people's support behind me made it awesome nights to remember for good.
As a gospel artist, Who would you like to collaborate with?
-Maranda Curtis
-Nathaniel Bassey
-Bukola Bekes
-Sinach
What is your source of inspiration in terms of your composition and stage performance?
Hmmm, the Holy Spirit, and I remain focused and conscious of successful performance because I perform as if it is my last performance. I perform as a messenger from God to His people.
Did your church(C&S) have any impact on fulfilling this height?
Like I said earlier, my church Leader Rev. Mother Esther Ajayi has been a huge impact. God used her to see potential in me and saw what I did not see about myself much earlier. My church, Love of Christ Generation Church, C&S, has been of great support in fulfilling this calling.
Tell us your plan for the C&S church?
Within my capacity as a gospel minister in C&S, I look forwards to supporting young talents with advice, singing nuggets, and the path to a singing career. Based on this, I and my husband are setting up a mentorship programme for younger generations on how they could become a music minister and supporting them. I am ready to teach them and share from my little wealth of experience and how they can strategically position themselves for bigger opportunities.
Do you have a role model?
Yes, I do. My Leader, Rev Mother Esther Ajayi, and my husband have been great role models in my life.
Have you ever dealt with performance anxiety?
Lots of it, every stage is different. Every stage ministration has its assignment. As soon as I get on the stage, then all fears are gone by the power of the Holy Spirit.
Where do you see yourself in five years?
God is the owner of our time. May He continue to protect us all in good health. I work with good foresight and projection. Five years might be far, but not that so. I believe I would have released lots of songs to establish me better in that period. I believe in five years, many of our songs would have been household names in Jesus' name!
Presently, our fan base is building in many countries in Africa, like Ghana, Zambia, and many others. I aim to have impacted many souls through my songs across the world for healing, encouragement, exaltation, lifting many people of God's spirit, and even bringing more people much closer to God through my songs. 
As a gospel minister, you are not a star or an artist but "minister" in songs as you display Jesus through music to the whole world and not yourself. So in five years, we would have displayed Jesus more through songs to the whole world. I believe the good plan of God from now to five years will come to pass in our life in Jesus' name. But the hard work has to continue.
What is your advice for teenagers who aspire to be like you?
They should remain focus, diligent, and take their callings very seriously and must be submissive to the higher authorities and most importantly yielding to the voice of the Holy Spirit as that is where they will get instructions for their destinies. Also, they have to give full attention to their craft and giving out their best by making use of the spirit of excellence in them. They should stay in their lane of gospel music calling and not be in or out as a bit of secular music and a bit of gospel music. They should be ready to face initial hurdles and believe in themselves even if a section of their circle of influence does not believe in them! They should see all God's services as launching pad into their interest. They should be ready to serve others through this, they are serving God along the lines towards their path in life.
Leave Comments