Baba Aladura Abidoye's Daughter, Seraph's Praise Set To Drop New Album on May 4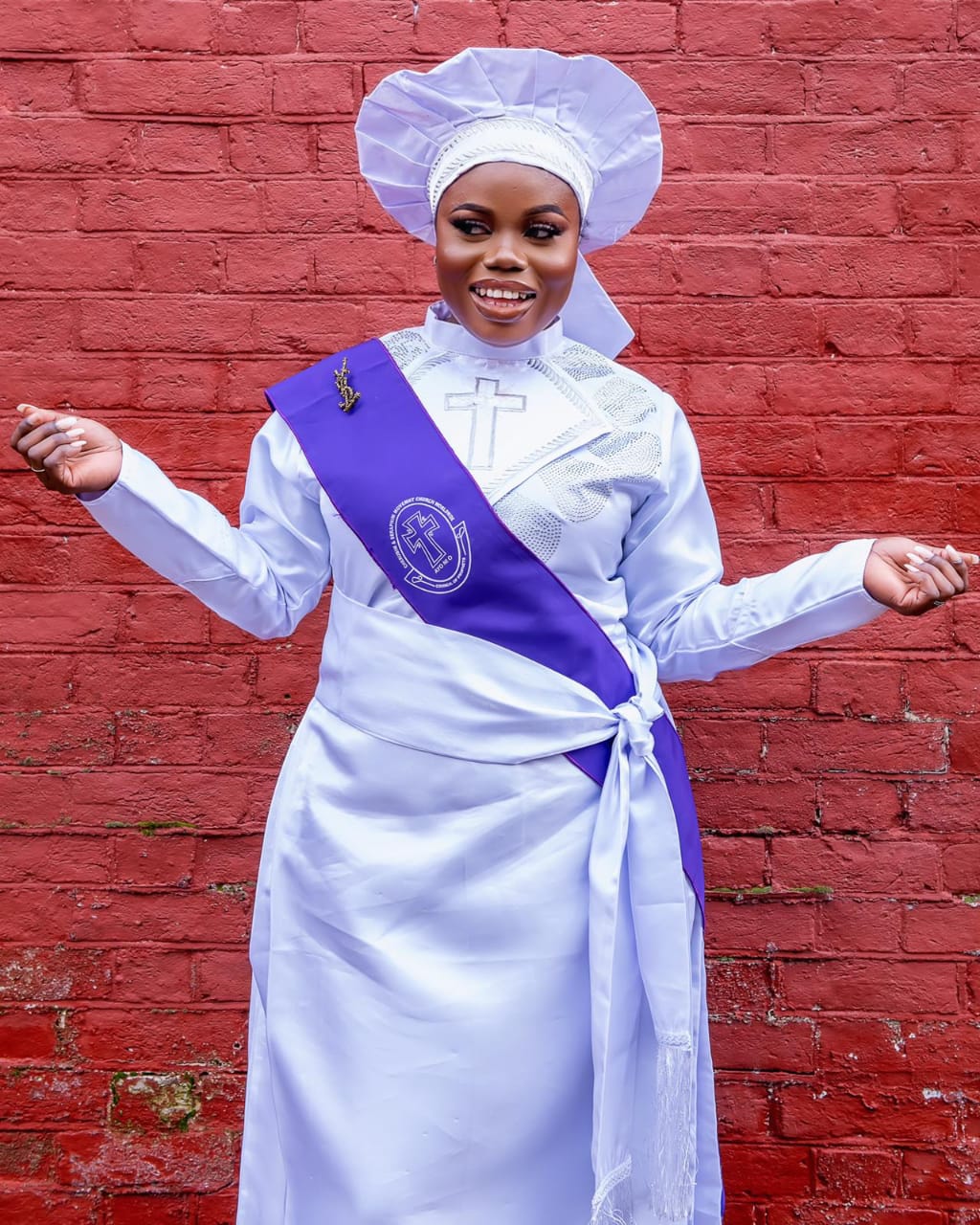 Seraph Stories' series, Seraph Minstrel is dedicated to introducing, showcasing, and sharing stories of C&S gospel artists all over the globe. In this edition, UK-based minister, Esther Ayobami Adesanya popularly known as Seraph's Praise shares her musical journey and upcoming album with our correspondent, Gideon Akog.
Can we meet you ma?
My name is Esther Ayobami Adesanya; a wife, a mother, and a prophetess. I am the daughter of the spiritual head of the Cherubim and Seraphim Movement Church.
Tell us about your musical career, how you got started, and the journey so far?
There's a season and purpose for everything under the earth, a dimension of wisdom only silence can bring. Wisdom can be activated with a certain level of pain. In it you find the workings of God, Samuel was called in a place of loneliness, a total loss of identity and purpose.
My musical journey is fulfilling mandates, and fulfilling my calling, and destiny. From 2018 to 2021, I went through my period of refining. In that period, I was broken to hear God and to hear him even more attentively. He spoke to me in songs that birthed THE PRAYER album.
Gbogbo wa ni Jesuupe. The Lord is calling you and me, will you answer His call? 'If thou would fully obey the Lord your God, and carefully follow all his commandments (Deuteronomy 28.1)
What is it like being a C&S gospel artist abroad?
To God be the glory that we can even sing the lord's song in a strange land. However, the modus operandi of each country differs. The UK has a culture of work and an 'each to his own' attitude. Everyone is busy with work thus making it even more challenging for musical artists. We have a shortage of musicians, or should I say musicians willing to work/commit to musical projects as they all have their cooperate or family life to attend to. An artist in the UK must be willing to self-sacrifice etc.
Who are your mentors?
Firstly, I must say that I draw my strength from God. As cliché as that may sound. God is my daily source of strength. I am daily encouraged by the word of God. The ministries of pastor Segun Michael, Apostle Imoledayo Immanuel, and Apostle Joshua Selman have really been a blessing in my life. Secondly, my mum. Such a beautiful woman with a heart of Gold. She's my no 1 fan and support system.
I understand that in ministry, one must have a mentor who would provide guidance, support, and feedback one needs to thrive, and I am still praying for such and I believe God is working for me.
As a gospel artist, who would you like to do a collaboration with?
Omg! It would be an honor to work with the likes of Sola Allyson, Seyi Solagbade, Bukola Bekes, Remilekun Amos, etc
What is your source of inspiration in terms of your composition and stage performance?
Jesus, the author and the finisher of our faith. In whom all inspirations flow.
Did your church(C&S) have any impact on you fulfilling this height?
Yes, seraphim's ethos of undiluted worship and reference to God.
Tell us your plan for C&S church?
I plan to showcase the glory and the light of God in the fold. To propagate the Gospel of Jesus to the Jews and the Gentile. To tell of the good tidings that we serve the one and only true God, the father, and the Son. We are Seraph Ambassadors. #proudlyseraphs
What is your advice for teenagers who aspire to be like you?
Focus on Jesus. Seek the Lord and His righteousness and all other things will be added to you. Let the word of God find an expression in your life. Then, you will be blameless, and lacking nothing.
Where do you see yourself in five years?
My days are in the hands of God. A life that reflects Christ. Still casting crowns even after I become an 'elder'
Tell us about your upcoming album
My album titled "The Prayer" is a correspondence between man and God. It is an album of dialogue, God communicated with me greatly through my dreams. It started about 7 years when I got my first song 'Honour your word'. It was vivid and the dream was a revelation detailed to every instrument played in the song. It was beautifully performed beyond words.
I will be releasing my first album on Wednesday, May 4th, 2022.
Leave Comments